Great Wines at A Great Price – How to Pick the Best
Good wine is sophisticated, savory, refreshing and delighting, but quality wine varieties are no longer only for the rich. Nowadays there are a lot of wines that are worthy of your attention, yet are available at a great price – here is how to find them: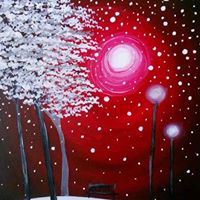 - Look for wine produced locally – not only do the wines from the wine regions close to where you live represent regional tastes, but they are also cheaper because the price does not have to include costly transport fees.
- Look for new vintages or wine from the year before – what you will get is refreshing beverages that are cheap because the price does not have to include long-term storage costs.
- Check the alcohol content – wines vary in terms of the alcohol they contain. Look for wines with alcohol content ranging between 12-14%, especially if you are looking for a beverage for relaxed weekday evenings.
- The bottom shelf has lots of treasures – low-priced wines are usually placed on the lower shelf by the retailer. Obviously, not all the varieties there will make you feel as if you were at a fancy wine tasting party, but bottom shelves hide some true gems for only a few dollars, so you should definitely start experimenting.
At Pinot's Palette, we offer a great opportunity to celebrate your inner artist in a fun environment with knowledgeable Artist Instructors and a place where you can uncork your wine! Paint and relax while sipping a great tasting wine – what could be better?
Share taste great wines with art classes in Clifton NJ | things to do in West Milford NJ while drinking wine