Great Gift Ideas for Men
Finding the perfect gift for a man is a difficult task, which gets even more difficult as he advances in age, and his tastes and interests change. The truth is that there is no guide to help you find the perfect gift for him, but you can always try to find something appropriate, according to factors like age, interests, and the needs that come with each decade of life. One gift that never seems to go out of style, is the gift of an activity that can be done independently or with a group. Pinot's Palette in Wayne NJ offers art classes and paint and sip opportunities that can appeal to anyone regardless of age.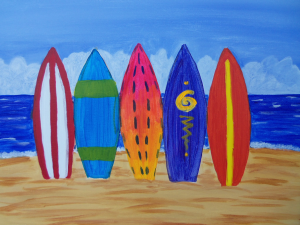 At 20, men are still in the process of maturing. It is the decade where they dream, make many plans for the future and discover new things about their own person; they love the adventure and prefer living the moment. At this age, a man likes original and practical gifts that help him live his life as he wish: a sports travel bag, a set of cards and dice for playing with friends, a video game, a pair of professional headphones etc.
At the age of 30, things change a bit. Men have reached the maturity and now they appreciate the things that they can use day by day. 30 is also the age at which men are very preoccupied with their health and looks. Appropriate gifts may include a shaving set, corporate gifts (an office clock with a unique shape, a new tablet, a wallet, etc.), but also funny gifts.
But as we said in the introduction, activity gifts are the best - creating memories of something done together for fun and experience!