Good Options For Your Bachelorette Party
Are you going to organize a bachelorette party? Are you looking to host something fun, creative, and unique, memorable for all? Pinot's Palette offers the perfect venue to start your evening of festivities. Bring your group, sip some cocktails, and create a lovely painting with the help of our in house friendly artists. Everyone will go home with their paintings, and a memory of an evening spent together laughing and having a great time. Here are some additional ideas to give the bachelorette party an added element of festive fun.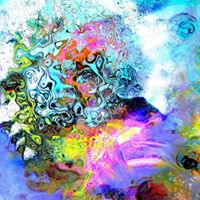 A great idea is to make a themed party and let everyone know about this, so the guests have time to prepare their outfits. Here is a list of ideas for your inspiration.
• Super hero
If you want to dress in your favorite superhero, this kind of party is the perfect excuse! However, if you are feeling a bit intimidated by this thought, you can also opt for a cape and a mask that will give you more confidence.
• Cowgirls
You will not be disappointed for choosing this thematic idea. Do not forget the hats!
• Gothic Horror
This is another theme able to burst the imagination and you can use it to create a formidable and unique atmosphere.
• Time themed party
The music of the '70s and the outfits specific to that period would be the perfect combination for bachelorette parties. So would be the retro style of the '80s.
• Aliens
If you want something different, then opt for a... extraterrestrial theme. It will be both fun and interesting to see how each of your guests will dress for this occasion.
• Animals
Want some extra-fun seeing your guests dressed like animals? From tigers to monkeys, the animal kingdom is so rich that everyone will surely make an exciting choice.
Share things to do in Wayne NJ for a bachelorette party | girls night out things to do in Clifton NJ