Birthday Party Ideas For Your Young Teen
If you are looking for the perfect fun and unique venue for your teens birthday, Pinot's Palette has just the solution. We can provide a great venue for your teen's birthday party group. Our friendly in house talented artists will lead your group through a fun painting exercise. All materials are provided! Including beverages! And the best part, each member of your party will bring home their painting.
For additional birthday party planning ideas, read further.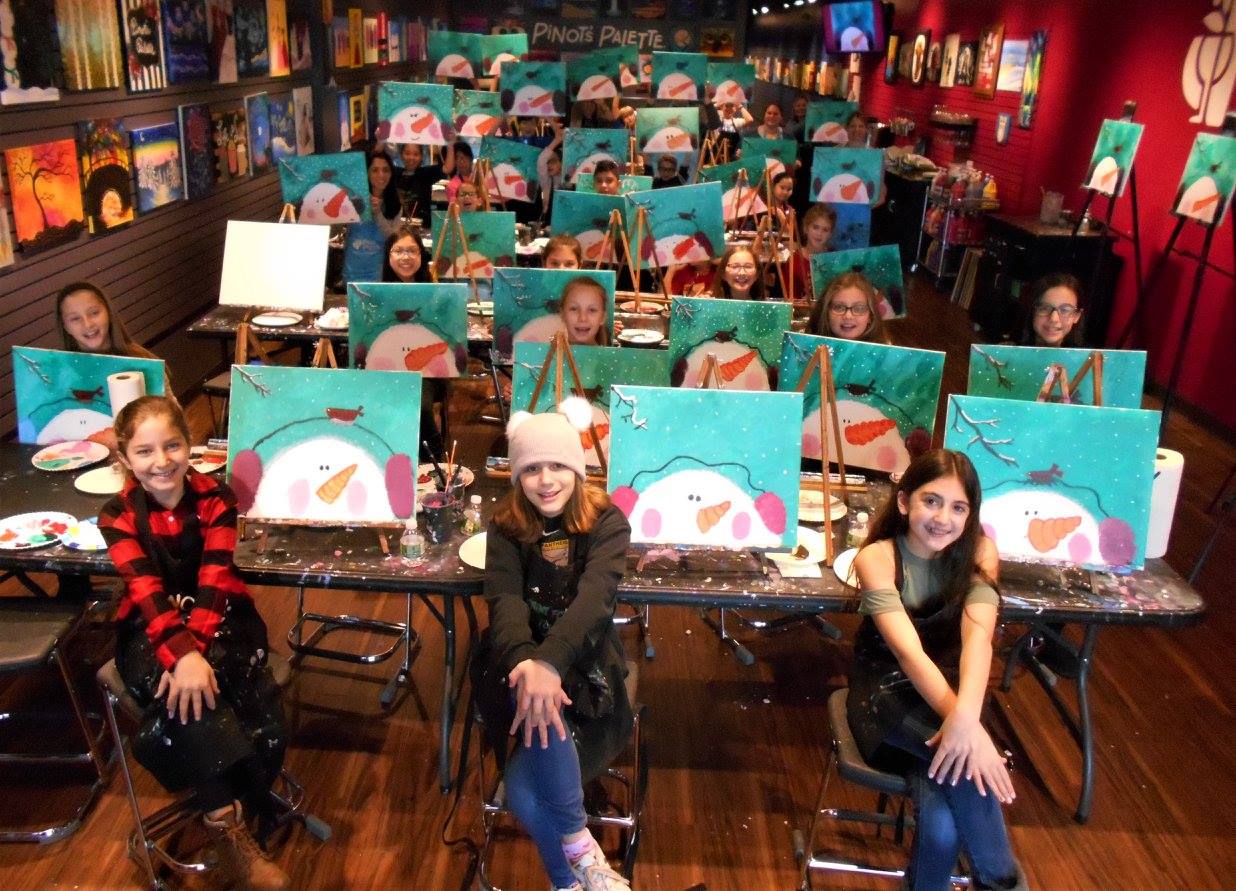 To get a glimpse into how a teen party is hosted, we will introduce you to ten organizational tips that will help you.
1. Limit the number of guests. People who will come must be only from your teenager`s close entourage. Do not invite strangers or colleagues with whom your child does not have very good relations.
2. Think about the noise. If you hold the party at your home, we advise you to let your neighbors know about it, because there may be more noise than usually and you do not want to have troubles with them.
3. Take some security measures. Well, it is more about some basic precaution that include not leaving the teens unattended. Do not stay with them in the room and breathe their air, because that would be awkward, but remain vigilant, in the next room.
4. Inform them that they are not allowed to consume alcohol. Surely, they will want to feel like adults on this event, but it is not yet the time.
5. Choose a theme for the party. Think about the things that your teenager loves and choose the theme according to them. Do not forget to inform all the guests about the party`s theme.
5. Do not let strangers get into the house. You and your teenager must respect the initial guests list.
6. Establish the time when the event ends. Discuss this aspect with your teenager and get to reasonable deal, no later than midnight.
Share things to do in West Milford NJ for teens | teen art classes in Clifton NJ