Heat it Up!
On a recent evening while enjoying a night out with family and friends, we debated whether or not hot or cold beverages are more effective at taking the chill off. Certainly a hot drink ignites from within, but some also felt that alcohol, even in a cold beverage, provided equal warmth. Rather than do an on-the-spot comparative analysis, I opted for the not quite as exciting but certainly more factual approach: Google it!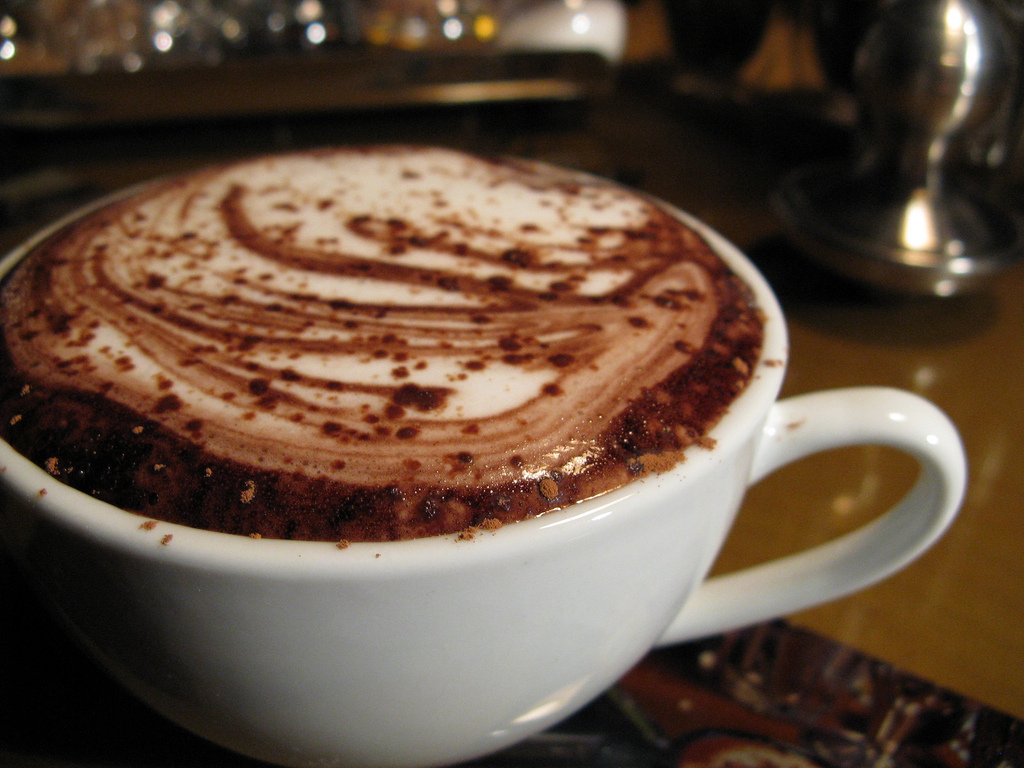 As it turns out, you are likely to toasty up and find yourself with rosy cheeks from your cocktail, warm or cold. That's because a alcohol causes the blood vessels close to your skin to dilate so the blood rushes there, causing warmth. That's fine if you're enjoying your beverage in the comfort of your own home. However, that warm glow takes the heat away from your core, so if you find yourself outside you may have the sense of being warm, but will likely cool down very quickly. In that case, limit your time outdoors when it's very cold and, as always, a designated drive is party-goer's best friend!
Another interesting tidbit to come up in the conversation was specific to a particular drink someone in our party was trying to recall that he heard was particularly effective in staving off the winter chill. Given the biological reactions noted above, it's not likely that any one alcohol will be notably more heat-producing than another, but he raised an interesting point: warm wine! Of course mulled wine has been a popular holiday staple forever, but what about other (non-spiced) hot wine beverages? I took a look and, sure enough, there were a few interesting blends that could give a hot buttered rum a run for its money. Unfortunately, we can only link to two of them below, so I'll sneak another one in here. Blogger Kylie Mitchell at immaeatthat.com offers this recipe for – wait for it – red wine hot chocolate!
1 1/2 cup milk
1 cup red wine
1/3 cup dark chocolate chunks
In a saucepan over medium heat, combine milk and chocolate chips, whisking constantly until chocolate is melted into milk and you have thick and creamy chocolate milk. Pour in red wine and heat until everything is hot. Pour into 2 mugs or 6-8 smaller glasses. (Kylie says it's very rich and recommends the smaller glasses.)
Oh my - I can't wait to try this! If you do first, let us know how it was!
#PinotsPaletteTysons
#Wine&Entertaining
#SomeLikeItHot
#NothingBetterThanChocolateAndWine
Share Riesling Hot Toddy | Francophile - Wine & Apple Brandy
Enter your contact info and request details below, and we will contact you with details about your private party!