DIY Chunky Knitted Blanket/Throw
DIY Chunky Knitted Blanket/Throw
Hand knit your very own chunky blanket with quality vegan yarn. Soft, cozy and warm. Perfect for the upcoming holidays, housewarming celebrations, girls night out. Give it as a gift and they will LOVE IT! Keep it for yourself and YOU will! 😊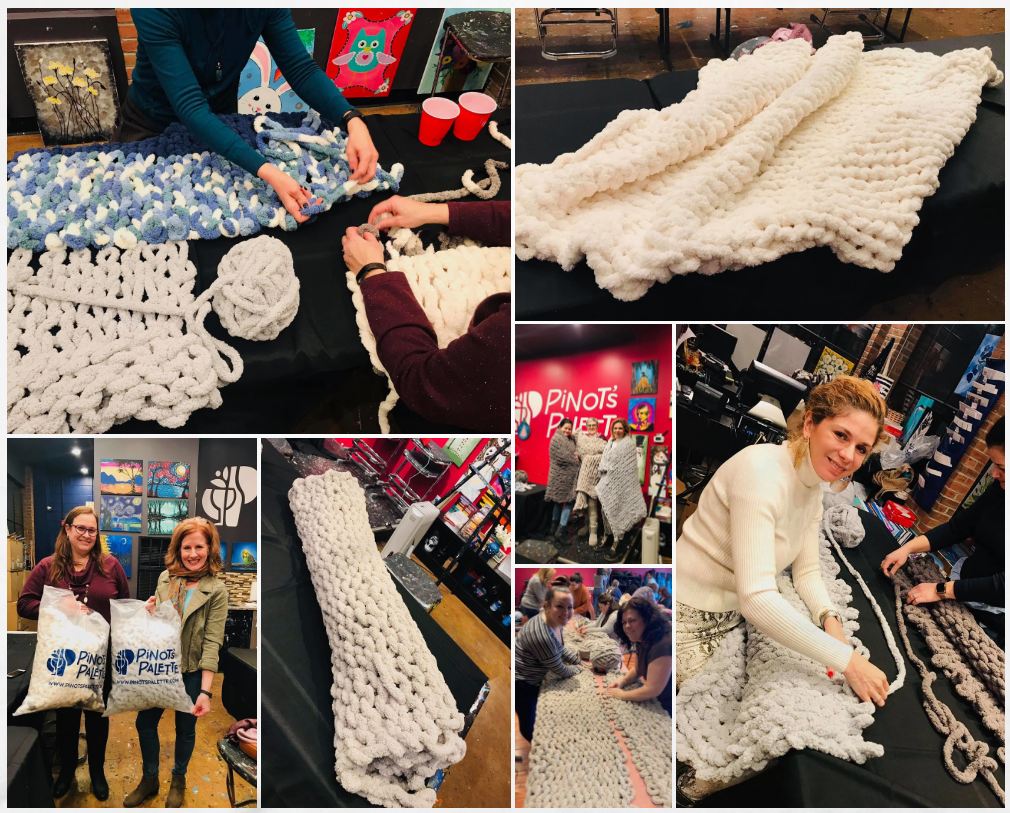 This blanket makes a perfect accent piece for any room – living room couch or chair, bedroom, even the office! You will work with 100% acrylic yarn – which will give you the comfort and warmth of merino wool at only a fraction of its price! You will receive 130 yards of chunky chenille yarn and your completed blanket will measure approximately 40"x50".
Join us with your favorite people, friends, family or children to learn for yourself how to knit this very luxurious and warm blanket. If you come on a Sunday – you get to enjoy our bottomless mimosas for an additional bonus. Our artists can't wait to meet you. Book now! The demand is very high and classes SELL OUT FAST!
Upcoming Dates:
September 22:
https://www..../event/326387
November 24th:
https://www..../event/326395
CHECK BACK OFTEN for additional dates!