Paint, Sip & Pop-Up Shop w/ LuLaRoe @ Pinot's Palette Little Rock
What are we up to now? Well, simply put: We are proud to be a small business that supports other small businesses. Our customer base is 95% women and many of those are "Stay-At-Home Moms & Entrepreneurs" with thriving network marketing businesses.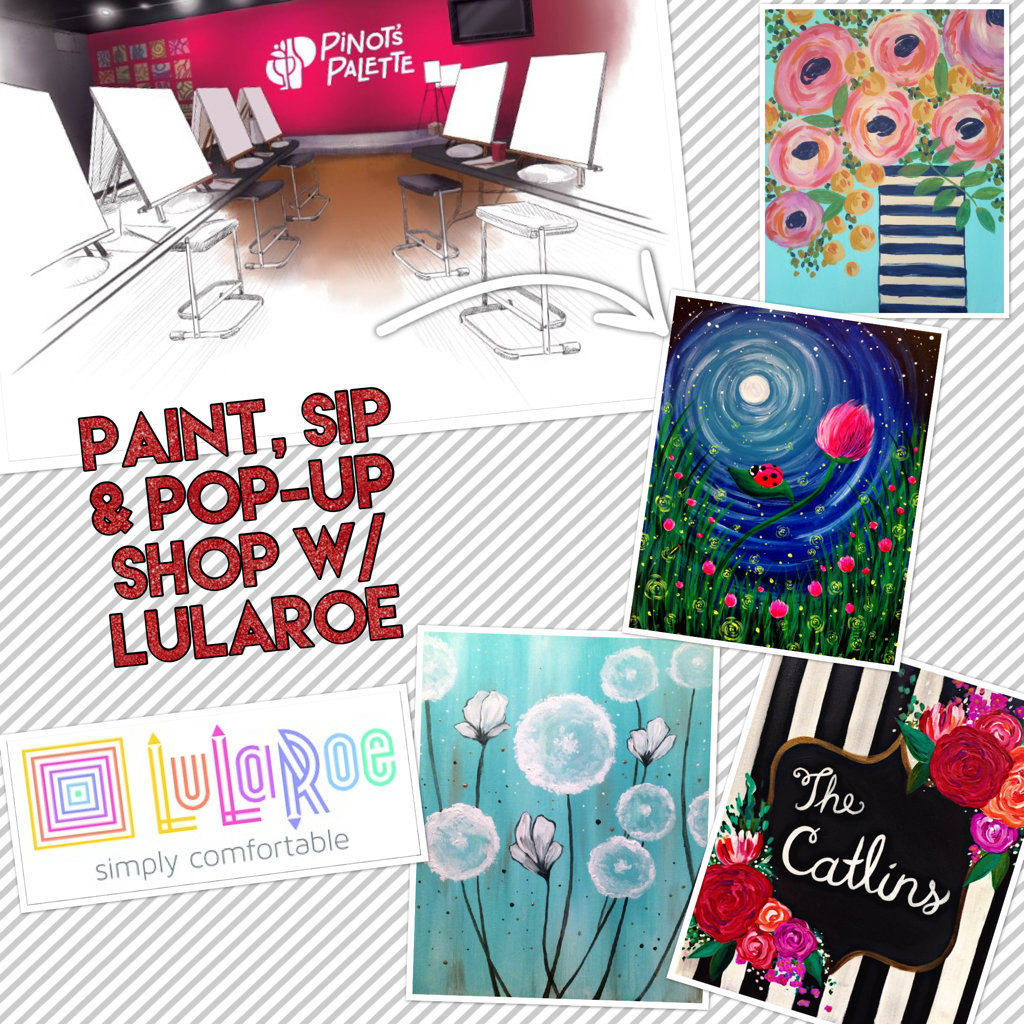 We are thrilled to partner with some awesome local LuLaRoe Fashion Consultants to host a series of Paint, Sip & Pop-Up Shop events at our studio. LuLaRoe is a line of women's clothing that is truly unique, simply comfortable, extremely fashionable, affordable and can only be purchased through a LuLaRoe Fashion Consultant!! The company offers several styles in sizes XXS-3XL and is known for awesome colors and designs, including its buttery soft and comfortable leggings.
Visit the links below to sign up for our April and May events! Doors open 30 minutes before the scheduled session!