Wine Wednesday:Washington Hills Riesling
Hi! I'm Elia and every Wednesday I'm going to tell you about one of the wines we carry and tell you why it's awesome!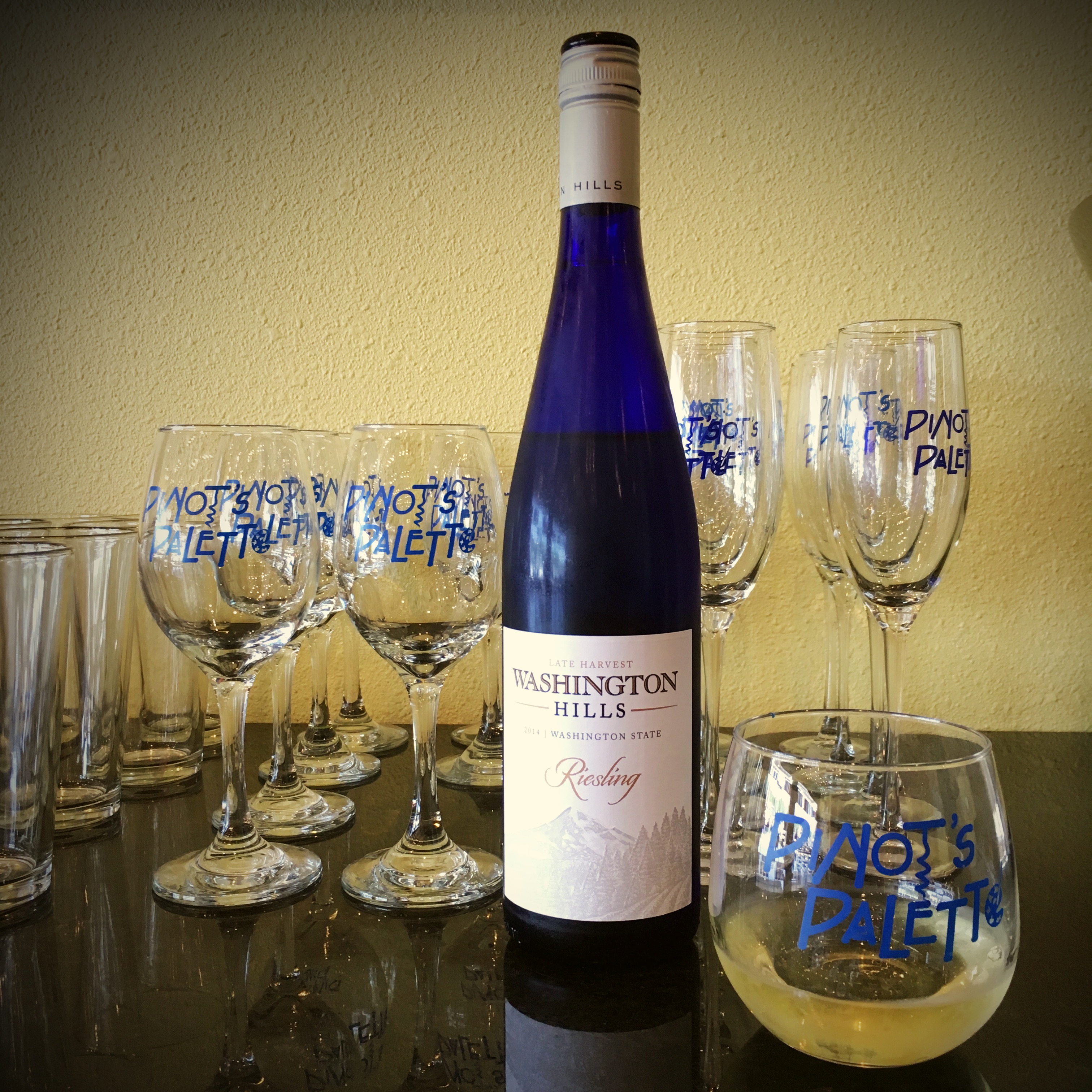 Hi everyone and welcome to Wine Wednesdays! Each Wednesday, I'm going to show you one of the wines we carry and tell you a bit about it.
This week I'm going to talk about one of the wine wines we have, Washington Hills Riesling!
At the open it actually smells slightly sweet, but nothing overbearing. At the pour, it is very light in consistency and in color. The color is a light yellow and small little bubbles fizz from the pour.
To the taste, it's actually pretty light and not bitter to the taste. It's got the sweet taste that hits your taste buds and leaves a sort of fresh taste behind. It doesn't burn on the way down, but just tingles slightly.
This is a wine I recommend for any white-wine lover that just wants a light chilling drink. Perfect to go with any of our paint nights, let loose, and have a great time!
Currently sold at our location for $7 a glass and $15 for a bottle and served chilled.