Mother's Day Virtual Paint Parties
Available May 5-17th! Choose one, choose two, choose three paintings! If you buy all 3 you get a discount, all 3 together are $60! Individually they are $25 a piece.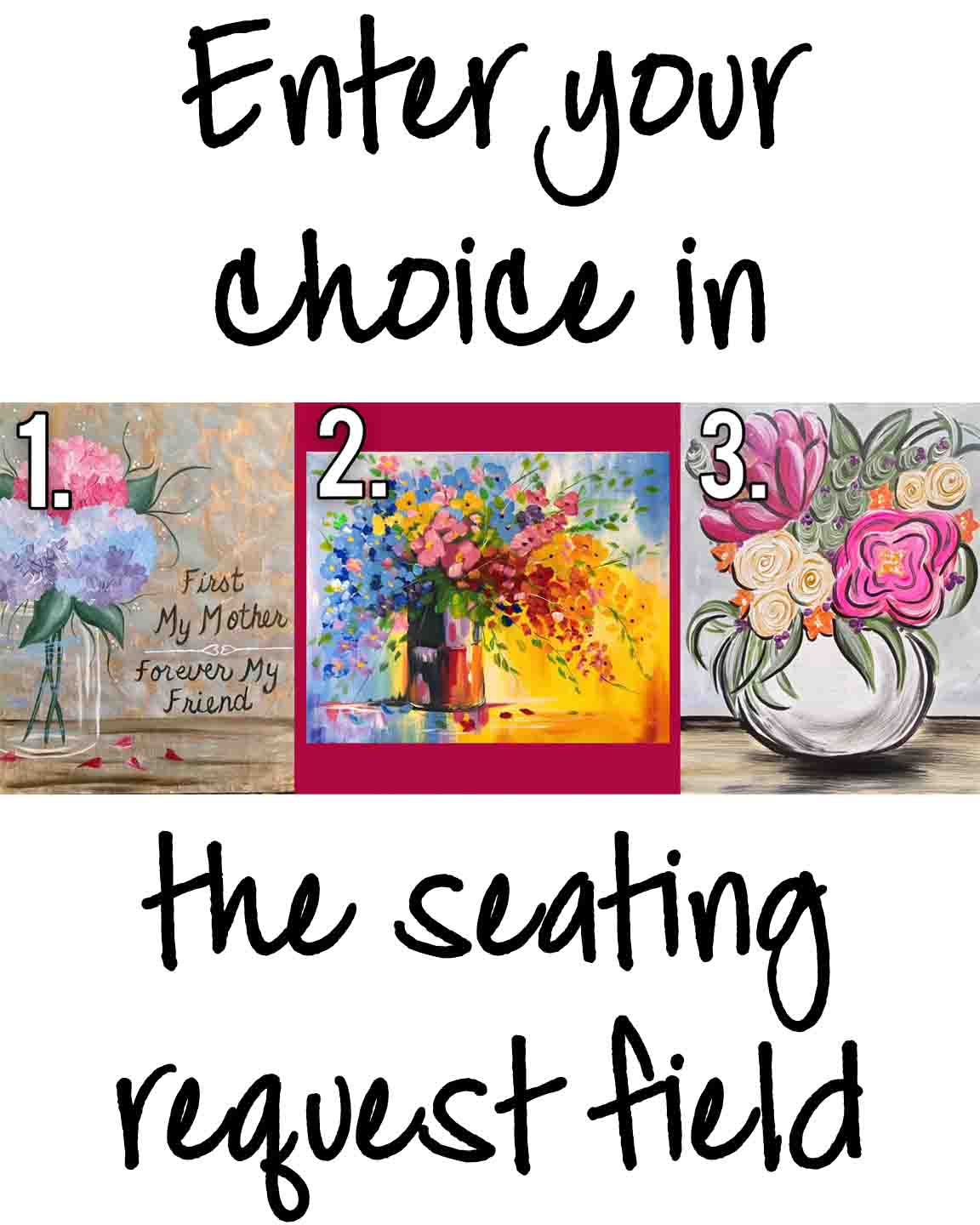 ***This order will be delivered to your Dallas address or you can schedule a pickup with me May 5-May 17. Text Sarah at 214-984-8895 to schedule. ***
Your Class Kit includes everything you need to create one of the three paintings in the above graphic. Selecting your painting is as easy as 1,2,3:
1) Enter the quantity of kits you wish to purchase ;
2) Click on the "Register" button;
3) Enter the corresponding number of your painting choice(s) in the "click to enter seating request" field.
The Class Kit includes a 16"x20" high quality canvas, paint, brushes, mixing palette and paper towel. We will email a link to a pre-recorded instruction video where you can easily watch and follow our instructor from any Internet connected device. The link will be available from May 5th to May 17th.