Paint Your Own "Ugly" Holiday Sweater!
Who doesn't love an "Ugly" sweater? We put "Ugly" in quotes, because they're usually pretty cute and awesome.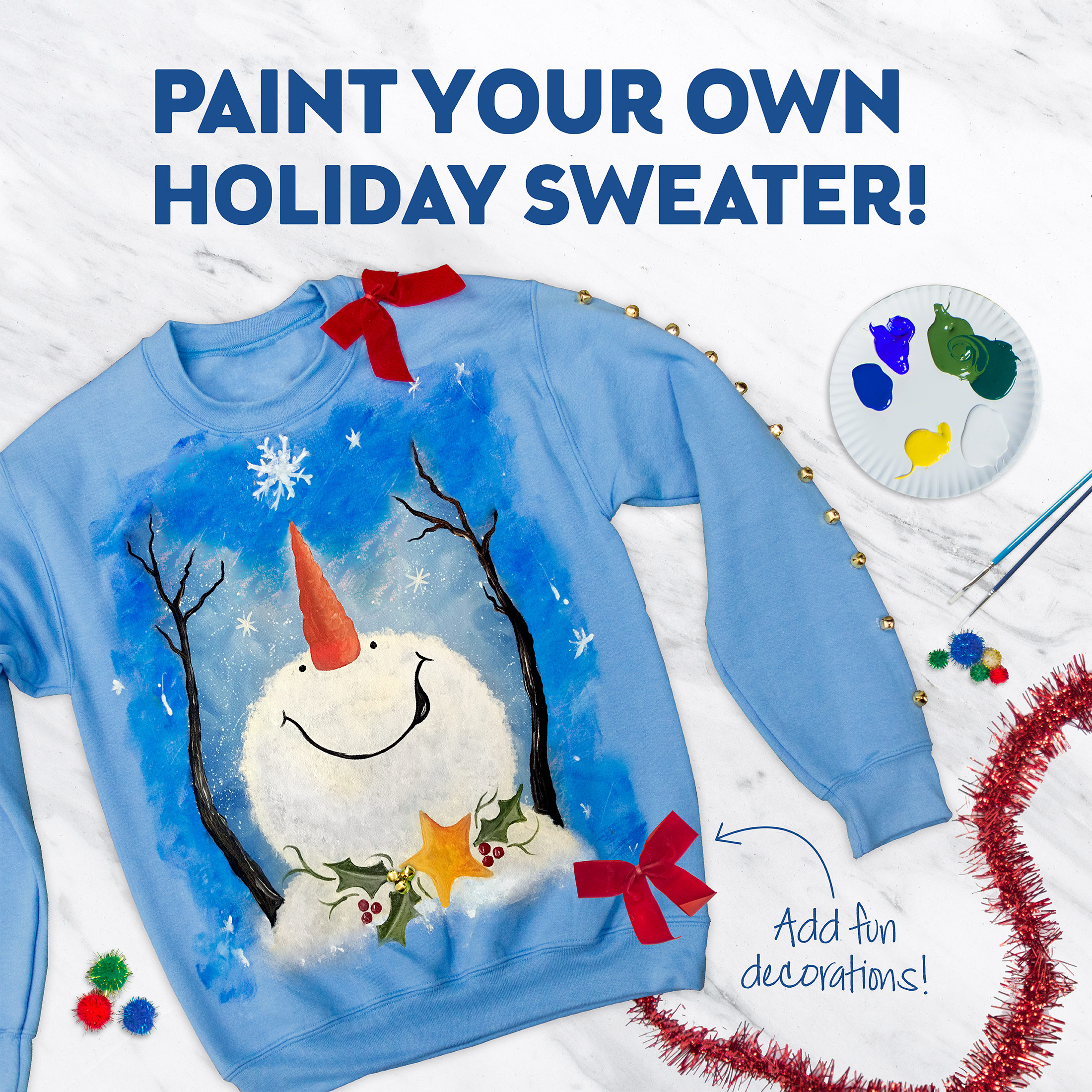 Every year some fun person hosts an "ugly" sweater party or HR will have a work contest for the "ugliest" holiday sweater. Why buy one from the store, when you can make your very own customized sweater?
We provide step by step instruction as you create and customize. Different is good so feel free to use different colors and have fun with your snowman. Maybe your snowman has antlers! We'll have a variety of "add ons" for the sweaters like bells, garland, and bows. If you have anything at home that you've been waiting for the perfect moment to use - bring it over and we'll help you glue it on!
These infamous sweaters have been around for years and the Goodwills and Salvation Army's love it! Every year people come rushing in and sifting through to find the perfect sweater, but not you. You will have a one of a kind to be treasured for the ages.
Have you seen Chevy Chase in "National Lampoon's Christmas Vacation" or Colin Firth wearing the glorious reindeer turtleneck sweater in 2001 "Bridget Jones Diary"? A great pop-culture holiday films and fashions that never get old.
If you already have an "ugly" Christmas or Holiday Sweater in the closet this would be a perfect opportunity to brush the dust off, see if it still fits, and wear that sweater with swag.