4 Ways to Disconnect From Your Phone To Enjoy The Spring Season
We live in a world where we're constantly connected by way of social media notifications, emails, text messages, phone calls, and any other type of digital communication you can think of. For those who own smartphones, I'm sure you can relate to the constant urge to check your phone several times a day to make certain you haven't missed an important notification.
These little hand held devices that are suppose to make life easier in terms of communication actually hinder our ability to communicate face-to-face. When we're on our phones 24/7, we miss out on valuable opportunities to make connections with real people in real life. Aligning with our Disconnect to Reconnect initiative, we want to give you 5 way to help you disconnect from your phone to enjoy the spring season!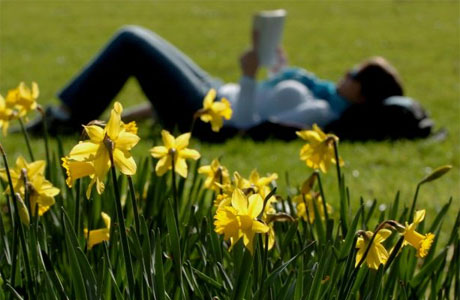 1. Go to local farmers markets or fun festivals.
Going to events and festivals are great ways to spend quality time with friends or family while having fun! Charleston has tons of markets and festivals going on starting in the spring, all the way through the summer months. We'd recommend attending the Charleston Farmer's Market in Marion Square every Saturday, or the annual Spoleto Festival, but there are many to choose from.
2. Get creative with art.
Coloring or painting are great therapeutic activities that have been proven to reduce stress and anxiety, while increasing mindfulness. Creative activities are a great way to disconnect from technology, relax, focus on the moment. Try drawing or coloring outdoors in a nice park or on the beach.
3. Start exercising regularly.
With summer right around the corner, spring is the perfect time to get in shape. Exercising regularly has been linked to improved mental health and mood. Pry yourself away from your phone for just an hour a day and work out at your local gym or go for a run.
4. Watch the sunrise/sunset.
Leave your phone behind and enjoy the beauty of the outdoors! Take a friend along to enjoy the sunrise, or go by yourself to meditate and clear your head.
Thanks for checking out our blog! If you have other tips for disconnecting from technology, we'd love to hear your insight. Share your tips with us on Facebook.
Enter your contact info and request details below, and we will contact you with details about your private party!