What to Do for an Enjoyable Friday Night
You are looking for a fun event for your honey? You are planning a birthday party or bachelorette party? You do not have enough energy to go out on a Friday night? Or maybe you simply made no plans yet because you are not in the mood? Shake up your routine! It is always fun to do something unique, something different, to make this Friday night look different than the rest. Check in with Pinot's Palette and see what class they are teaching this Friday. Most likely, it will be something fun, interesting, and much better than another Friday watching TV!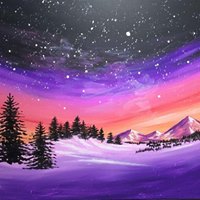 But if you truely are looking for another night in, no worries! You do not have to go out in town to feel good. You can feel just as great at home and here is something to inspire you.
• Invite your best friend to a movie marathon
Choose a theme such as "bad movie night", "Oscar night" or movies with the actors you love.
• Organize a board games evening
Board games are definitely not just for kids. There are lots of great games out there, for all ages! Gather your friends and look for some in nearby shops.
• Reorganize your closet
You can have a great night sorting out your clothes. Throw everything that you do not wear or like anymore. Experience new combinations, and try things that you would not normally wear together. They might surprise you.
• An Indulgent Night
One of your best alternatives is to seek for total relaxation. Watch your favorite series, do some beauty treatments, or eat a fancy dessert. Be sure to close your phone so nobody bothers you.
But keep in mind Pinot's Palette for next Friday!
Share fun art classes in Parsippany NJ | unforgettable bridal shower in Morristown NJ