What Do You Really Need for a Perfect Girls' Night Out?
So you're trying to pick the best things to do on a girls' night out. While it might just cross your mind to go to your closest nightclub and start partying right away, it might be best to let things unfold a little more mildly in the beginning. Allowing the anticipation to build up while you have a delicious dinner at a fine restaurant you never been to before is usually the best way to start the evening – especially when the restaurant in question also provides surprise birthday cakes, personalized music themes and good entertainment.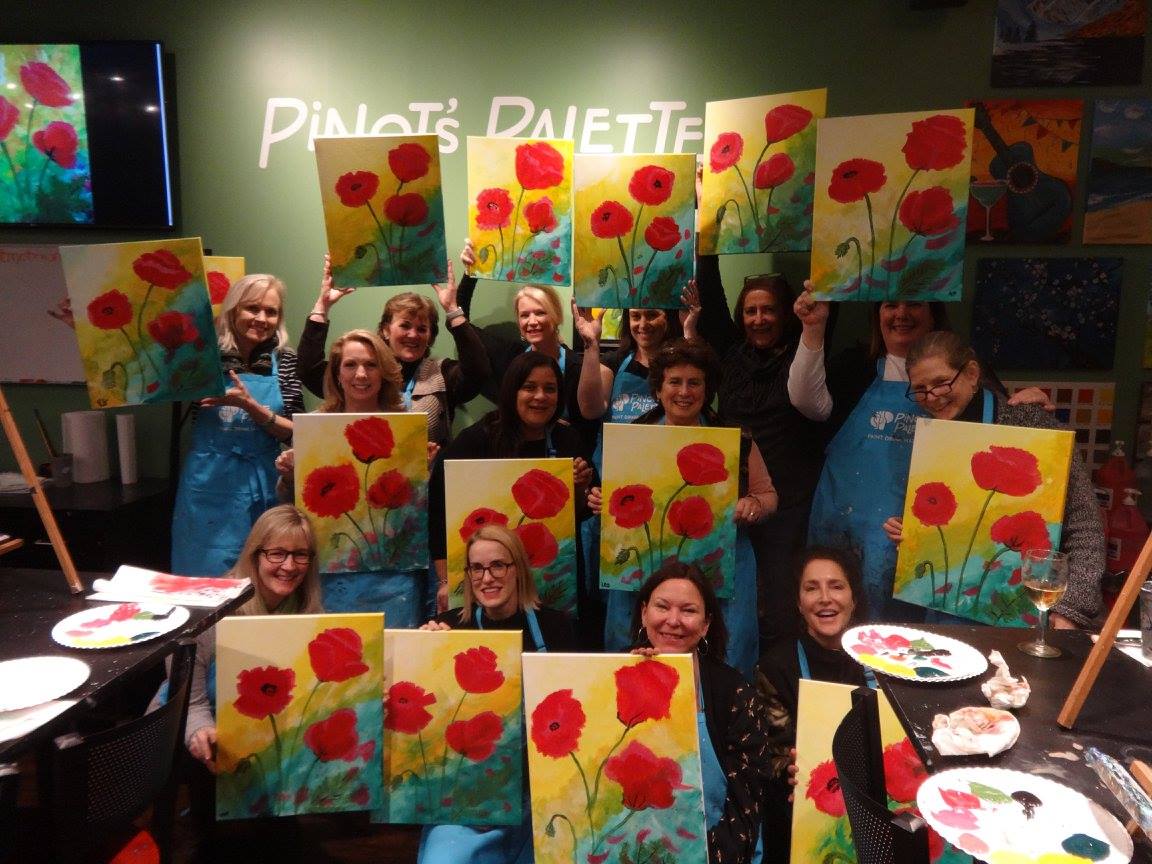 Think about doing something completely different! Bond with your friends by participating in an art class, athletic event, or volunteer opportunity. Check out local art classes at Pinot's Palette.
But after starting your evening, you might want to hit a few pubs and relax. Getting your favorite drinks with your friends can also be a great way to meet other people, and visiting multiple bars can be great when you don't know the local area so well.
If you're not too fond of drinking, consider going to a place where they also have accessories for your favorite sports. Pool and bowling will typically come to mind, and other sports, like table tennis, will also be an inspired choice if you prefer to move around more.
Finally, going to a select nightclub with a friendly atmosphere, great DJs and fine drinks will be the perfect ending to a perfect night. Best of all, you never know who you're going to meet there, so the possibilities are literally endless.
Share canvas and grapes Morristown girls night out | girls night out art classes in Madison NJ