Tips for Customizing Your Paint & Sip Canvas
Paint and sip parties provide everything you need for creating art using canvas, brushes and paint, in most cases even inspiration in the form of an object or an image that has to be reproduced by the participants or by allowing the students to bring their own image to use for the painting. The later type of paint parties offers an easy way to customize your paint and sip canvas, but even if you choose an event that gives every amateur artist the same image to paint, you can easily customize your canvas. At Pinot's Palette, our friendly artist leaders, will walk you through painting techniques to create your own masterpiece.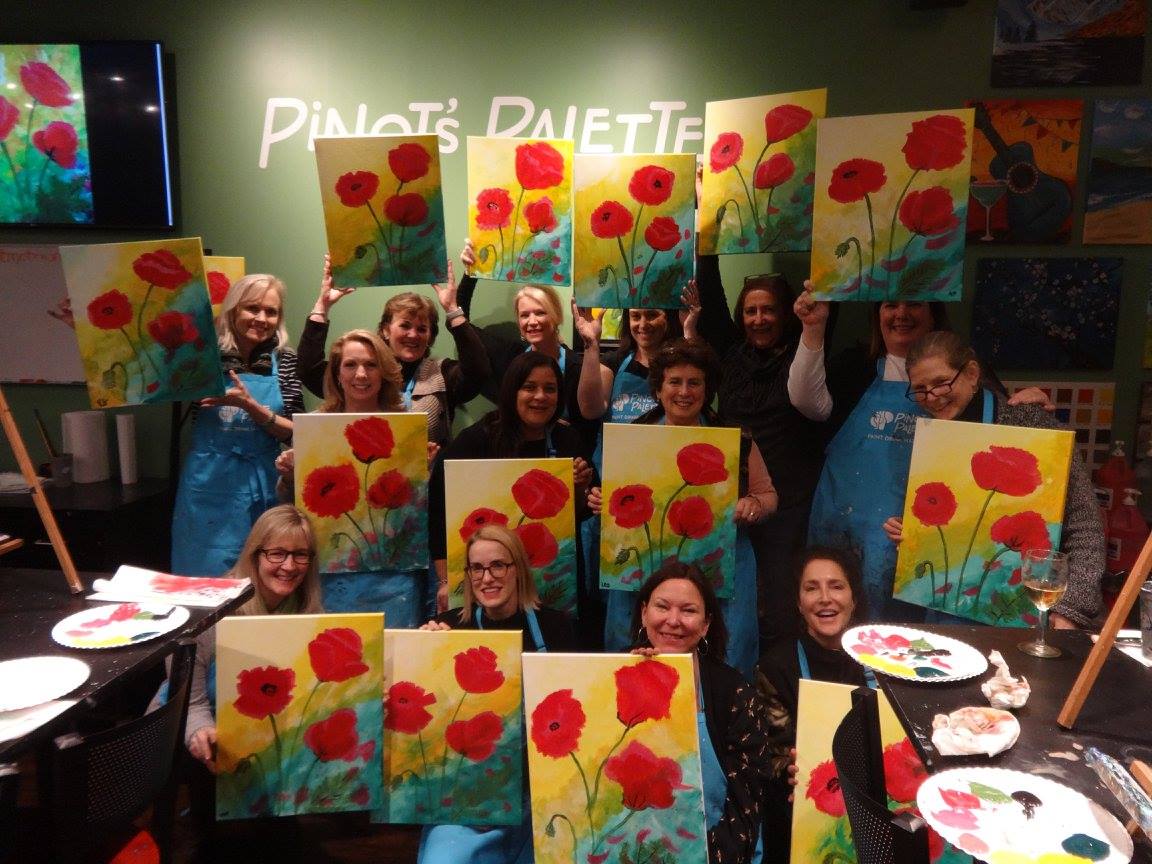 Even if you are painting the same image as everyone else, you can individualize your masterpiece in a couple of ways:
- Use colors to really own the image on the canvas. Apples are red, but if you feel that blue is a more suitable color for making that apple really yours, there is no reason why you could not paint it blue.
-Be creative with the background – a painting is not only about the central image, you also need to paint the background for it. Play with colors and shapes there as well to make your painting really unique.
-Sign the canvas – prepare your artist's signature and add it to the canvas to let everyone know that you have created it.
Share great night out venue canvas and grapes in Morristown | custom art classes Parsippany NJ