The Perfect Wines to Bring to A Paint Party
Painting and wine parties are all the rage nowadays – people from various backgrounds get together to paint a reproduction of an image provided by the party organizers, usually a still life or a painting that represents a common object and they enjoy not only the painting process, but a glass of wine as well. These parties are relaxed and great fun, but not in an unorganized way – in most cases, the canvas, the paint and the brushes are provided by the organizer, just like the image to be reproduced, and there is also an instructor to provide guidance and directions about how to use the tools, but in some cases, the painting students have to bring the wine. As the only preparation you need is to pick the right bottle of wine, here is a little guidance about that process, too: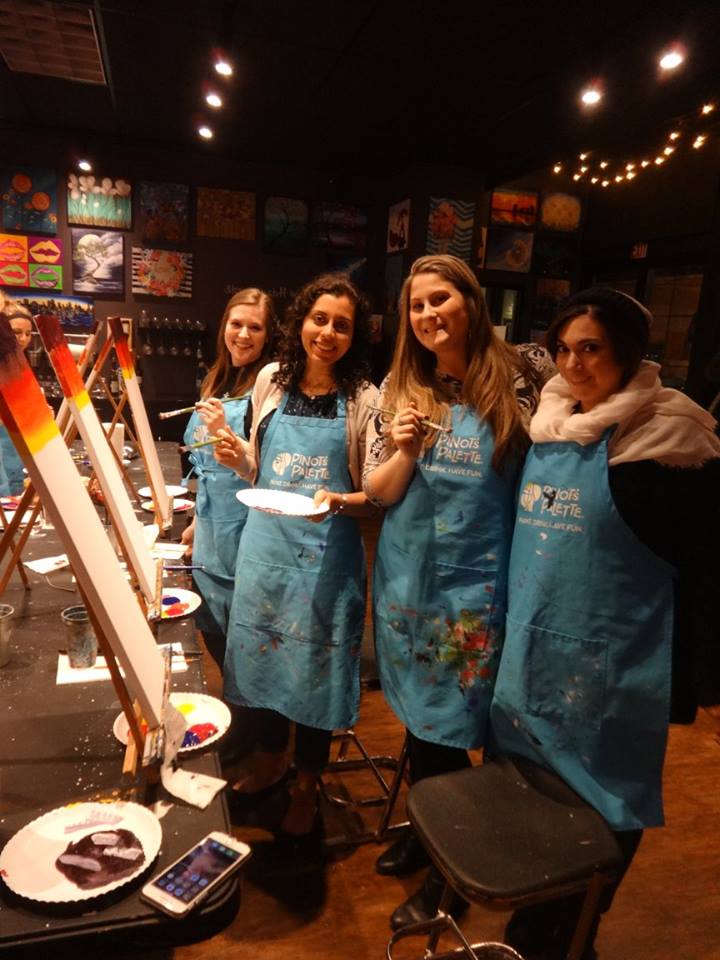 - Everyone has different tastes when it comes to wine, so try to pick a variety that is not too dry, but not too sweet either, such as a refreshing rose, a light green wine, a fresh pinot noir or a shiraz.
- Don't choose a wine that is too expensive, but make sure you like it.
- Cool your bottle to below drinking temperature before you leave for the party to make sure it can be opened and enjoyed the minute you arrive.
Check out Pinot's Palette! Not only do they have amazing instructors, but also wine available on site as well.
Share special bridal shower Morristown NJ | lively art classes Parsippany NJ