Team Building Options for Your Company
Team building activities are very important for strengthening cohesion among your team members as well as for improving work morale and they drive lots of other benefits for team members and managers as well. While team building in most companies means nothing else, but a weekend that the team spends together away from home in a hotel, there are many ways - try an evening of instructive painting with cocktails! - that you can make your team buildings more efficient, more challenging and more enjoyable for everyone involved.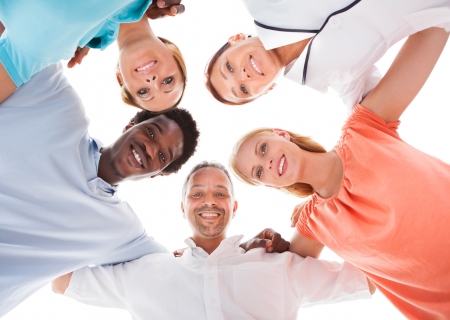 Here are some additional ideas on how to build team morale and group cohesiveness.
- Include an outdoor event, such as rafting, geocaching or hiking – roughing it in nature is great physical exercise and it also improves communication within the team. Make sure that the level of difficulty of the activities you want the team to take part in is suitable – not everyone is physically fit, but you will have team members who work out regularly, so try to find the golden middle way.
- Get a creative trainer for the evening – competitions held between teams is another great way to get team members to move outside their comfort zones and improve the competitive spirit among teams. Team building trainers have large inventories of great, complex motivational games, so get a trainer and reward the winning team.
- Volunteering – a simple and very useful way to bring your team members together is to volunteer for your local community. Whether it is tree planting in the park or some renovation work for a local school, volunteering is not only beneficial for the community, but also great fun.
Share Canvas and grapes Morristown team building party | Imaginative art classes in Madison NJ