July 4th Cocktails and Sweets
Whether you're hosting 4th of July at your house or attending as a guest, you'll want to bring the best patriotic themed snacks! How do you combine FUN and an American theme to create a super tasty treat? We've found the best recipes for your dish to become the star of the party!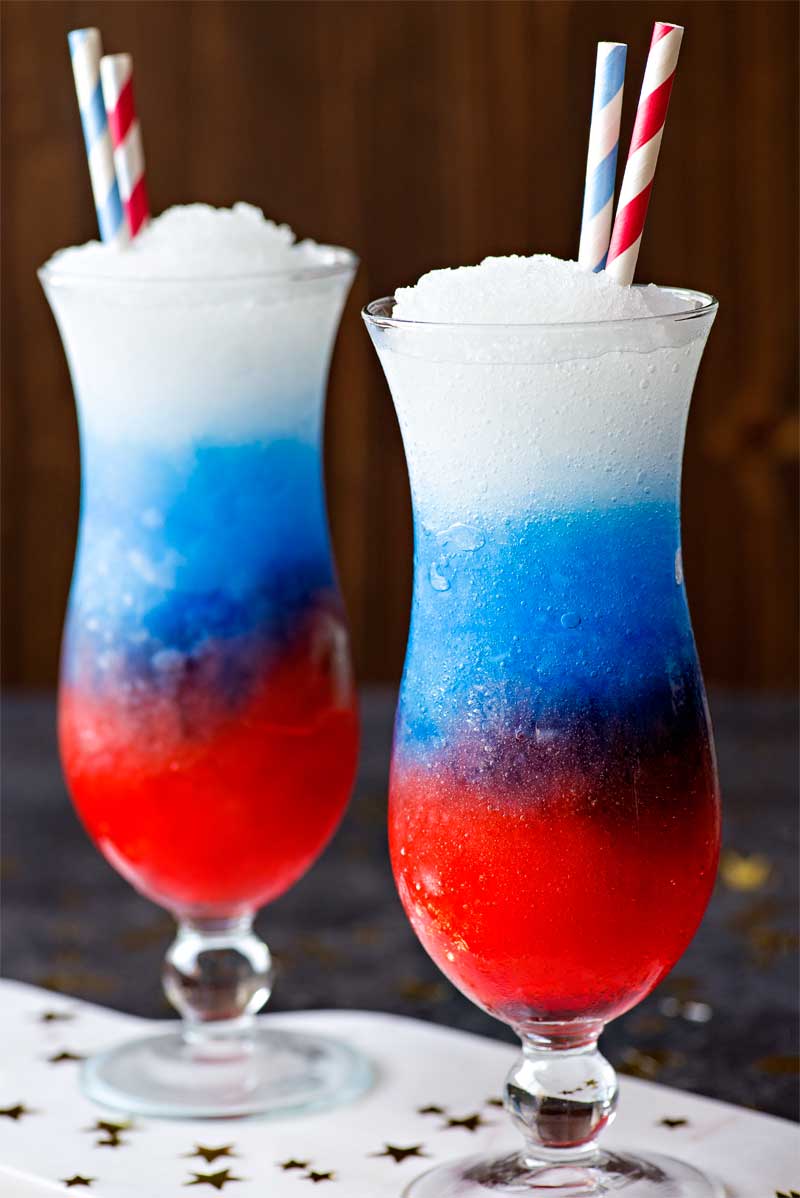 Food/Treats:
Firecracker Rice Krispies: This is the perfect snack for anyone with a sweet tooth! What makes them extra special is the carefully crafted layers of red, white and blue! This is a fun twist from the classic rice krispie. This recipe can be found at twosisterscrafting:
http://www.t...ispie-treats/
Popsicles: On July Fourth, the sun will be in full blaze. What better than to cool off with some popsicles full of refreshing berries! Your kids will eat these up especially after running around playing all day! This recipe can be found at StageTecture:
http://stage...mmer-berries/
Red White and Blue Fruit Salad: Getting in some fruits on this day full of snacking and drinking is a must! This salad is customizable to any fruit you want that corresponds with the colors red, white, and blue! Creating this salad is so easy, yet so yummy! Eating on a Dime provides us with the recipe:
http://www.e...-fruit-salad/
Drinks:
Vodka Lemonade Slush: We can't think of a better drink than this spiked lemonade slush to sip while lounging around. It's perfect for staying cool under the hot sun and is perfectly in theme with its red, white, and blue layers. The recipe for this replenishing drink is from Homemade Hooplah:
https://home...monade-slush/
Sangria: This Sangria is quick and perfect for a 4th of July party! Despite being super tasty, it's easy to make for large batches of people. With this sangria, all your guests will leave the party satisfied!
https://www....blue-sangria/
Gin and Tonic: This Gin and Tonic is perfect to drink while the fireworks go off! Why not drink something bubbly and sparkling while fireworks light up and sparkle in the sky! TastyBev supplies this delicious recipe at:
http://tasty...cubes-recipe/
Kid-Friendly Punch: In case your kids want to join in on the fun, we have options for them too! These patriotic colored drinks are topped off with a twizzler for that extra sugar rush! What's special about this recipe is that your kid will also discover that they can use the twizzler as a straw! Find this recipe at Mom Endeavors:
http://www.m...ic-punch.html
We hope we have provided you all the best recipes that make an awesome July 4th! If you're looking ahead in the summer for new things to try, why not Pinot's Palette? We have classes every week that take fun to a new level with wine and painting! Check out our schedule online to find the best class for you!