Friendsgiving
You can't choose family members.... but you can choose your friends! Show them you care at Friends-Giving this year.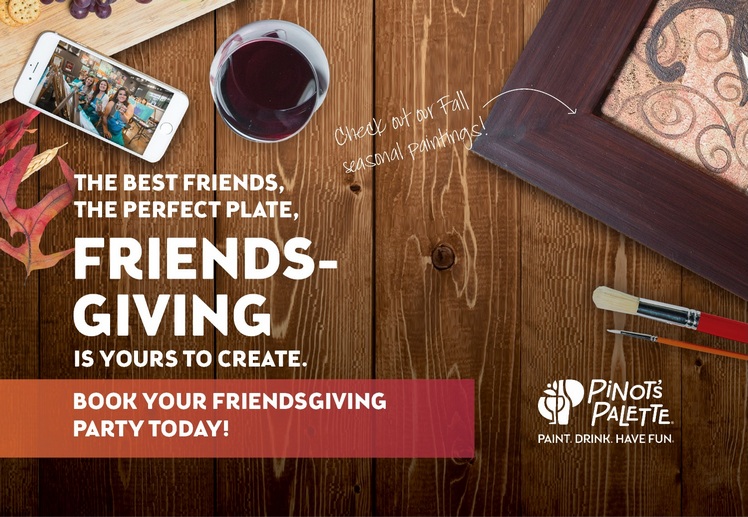 Sometimes Friendsgiving is just as special as Thanksgiving. With friends, there is a mutual bond from both sides. You choose your friends, you don't get to choose family.
Personally, every time I attended a Friendsgiving, the amount of laughter has beaten any family party I have been to. We've got some important tips on how to pull off your very first Friendsgiving!
Split up the Roles
Everyone should have something to contribute to Friendsgiving. Whether it's a home-made food, store-bought food, or even utensils; everyone should have a role. This way everyone is equal and has put the same amount of thought into this event.
No Cell Phones
We understand that is almost impossible to stay off your phone in the age of social media. But, to satisfy the obsession, set a designated time either before or after the dinner to post instagrams and snapchat stories. The minute the food is out though, all the phones should be put in the middle of the table. That way you all will be able to focus on the present and truly cherish the moment.
Establish a Dress-Code
Either pick super casual or formal, but don't leave it open to interpretation. The last thing you want is for an imbalance through the group that creates tension. You want everyone to be on the same page for this event.
Show your Love
We recommend playing a game or activity that expresses how truly thankful you are for your friends. Whether it's writing down one nice thing about each person or just reflecting on past experiences with the group, Thanksgiving is about reflecting on all the things in your life you're thankful for.
If you want to elevate your typical Friendsgiving, why not have it at Pinot's Palette? You can still bring all the delicious foods and drinks you want, but now you have a fun activity to go along with it. Friendsgiving will be the best ever at Pinot's Palette!