PARTY on a Budget!
Whether you're the hostess with the mostess or a party planner first timer, throwing a party can get pricey, and not everyone has a bottomless budget. We totally get it! Knowing how to throw a great party on a small budget is essential. The great news is, however, throwing a successful party is almost never dependent upon serving the most expensive food or breaking the bank on exquisite decorations. It honestly always seems to come down to inviting the right mix of people and creating a warm and inviting atmosphere where your guests can relax and let their guards down. That being said here are some tips and tricks to throw an awesome shin-dig without burning a hole in your wallet.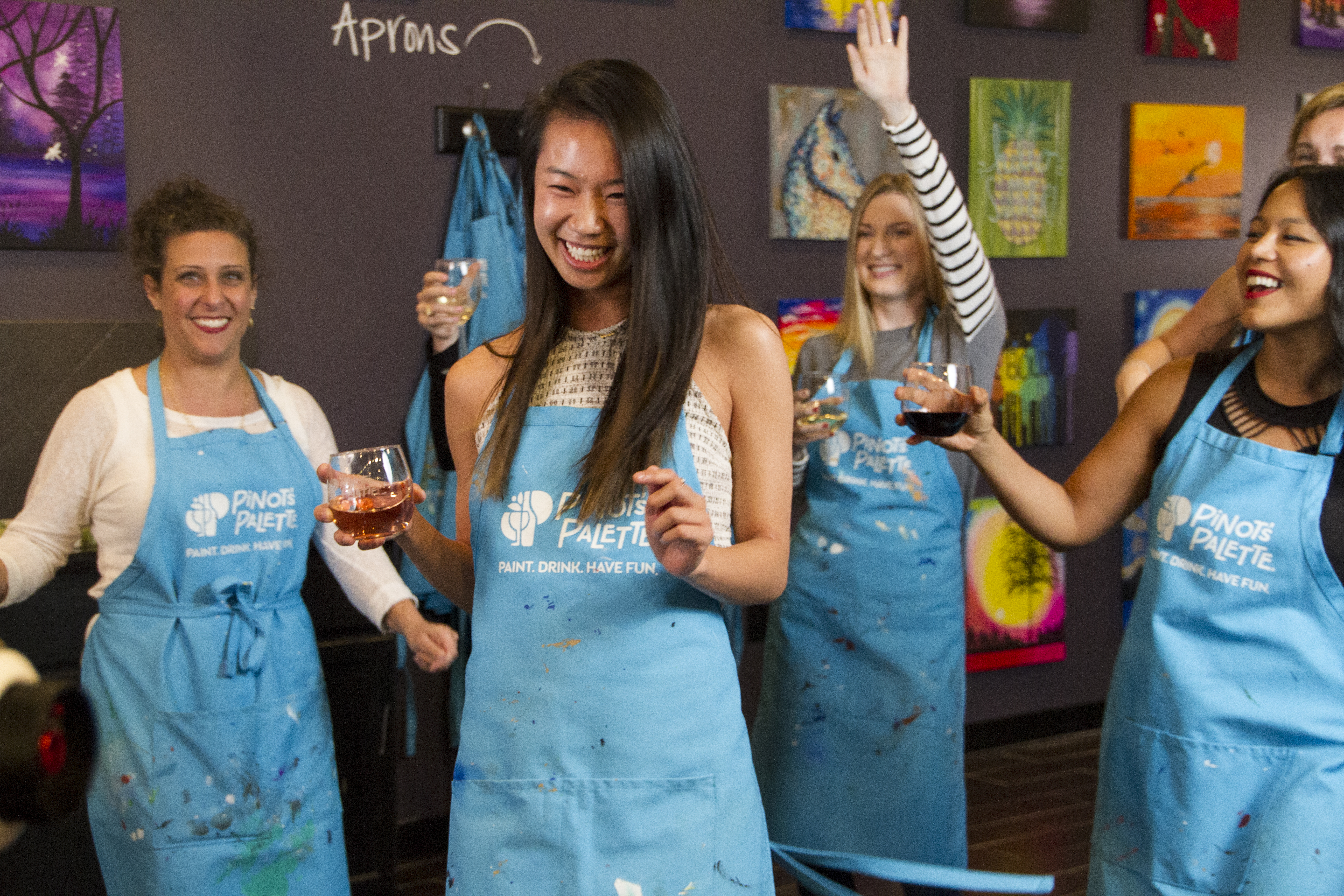 1. Food & Beverage: Simplicity is key. Don't go overboard on your F&B menu. Instead of stocking your liquor cabinet with a plethora of beverage options, select 2 types of beer, 2 wines; a red and a white, and create one signature cocktail for those that prefer liquor. For your food menu, keep that simple too. There's really no need to put together an extravagant spread of food. Offer a few options of finger foods; veggie or fruit platters, cheese, mini sandwiches, and chips and dip. You can also find charming ways to serve any of these items on Pinterest. It may take you a little more time to prep, but it won't cost you more money, it'll just look fancier! You could also make a low-cost, high-volume dish like a pasta dish, casserole or stew. Another verrrry affordable dinner idea is a potluck! Offer to make the main course and have your guests bring a side dish or dessert.
2. Lighting is crucial to set an overall party mood. Decide what kind of atmosphere you want to create. If you're going for an intimate, classy dinner party you may wish to a dimmer, yet warm lighting situation. You can do this very affordable with some mason jars and candles, and strategically place your lamps so that it's not too dark but an inviting, warm ambiance. If your party is going to be more of a ruckus good time, opt for some fun fairy (or sting) lights to set an almost disco feel to your digs. Both of these options can typically be purchased at a local dollar store.
3. Music – Your selection of tunes will really set the mood, and it's totally free! Create a playlist on Spotify that will last the expected length of your party, so that no one is having to re-hear the same songs on a loop; and carefully curate songs that will reflect the mood you're aiming for. Another option is to browse the already created playlists on Google Play Music and select a playlist that you think your guests will love!
4. Invitations – Don't spend any money on creating fancy invitations! Though invitations are cute, they're pricey, and unnecessary. Create a Facebook or social media event and invite your friends or use evite. Very easy and very FREE!
5. Decorations – Instead of stressing over your lack of swanky china, go vintage and quirky by mix matching different designs of your bowls, plates, and cups. Shop for decorations at a warehouse, dollar stores, or thrift stores. You don't have to go overboard. Visit Pinterest for some easy, budget-friendly & fun DIY decoration ideas!
6. Finally, you can throw the best budget-friendly Party at Pinot's Palette! 1. This party idea is fun, unique and your group is sure to have a blast! 2. Get a discount on your seat reservations - Find us on Facebook: Pinot's Palette Memorial City, as we post weekly deals and discounts. 3. BYOB: Create an easy and delicious pitcher of Sangria for your group, we provide the wine glasses 2. Bring snacks, we provide the plates, utensils, and napkins. 4. We'll take care of the rockin' music playlist, or if you book a private party you can select the station. 5. Decorations – You don't have to spend a dime. Our charming art studio is already decorated with hundreds of beautiful paintings. 6. Everyone will leave with a memorable parting gift – their own painting!
Hosting a wonderful party that your friends are sure to enjoy doesn't have to break the bank and doesn't have to be stressful! Even more so if you bring your party to Pinot's Palette and let us take care of all those fun details! Check out our calendar of upcoming events or contact us if you'd like information on booking your own private paint party! We have a beautiful private party room that can be booked any day subject to availability! We look forward to painting with you soon!