Harmonize Your Home with Analogous Colors!
First of all, what in the world are analogous colors? The word "analogous" meaning similar in function or comparable in certain respects. Analogous colors are three colors that are next to each other on the color wheel. For example, red, red-orange and orange. These colors are just slightly different but comparable to each other.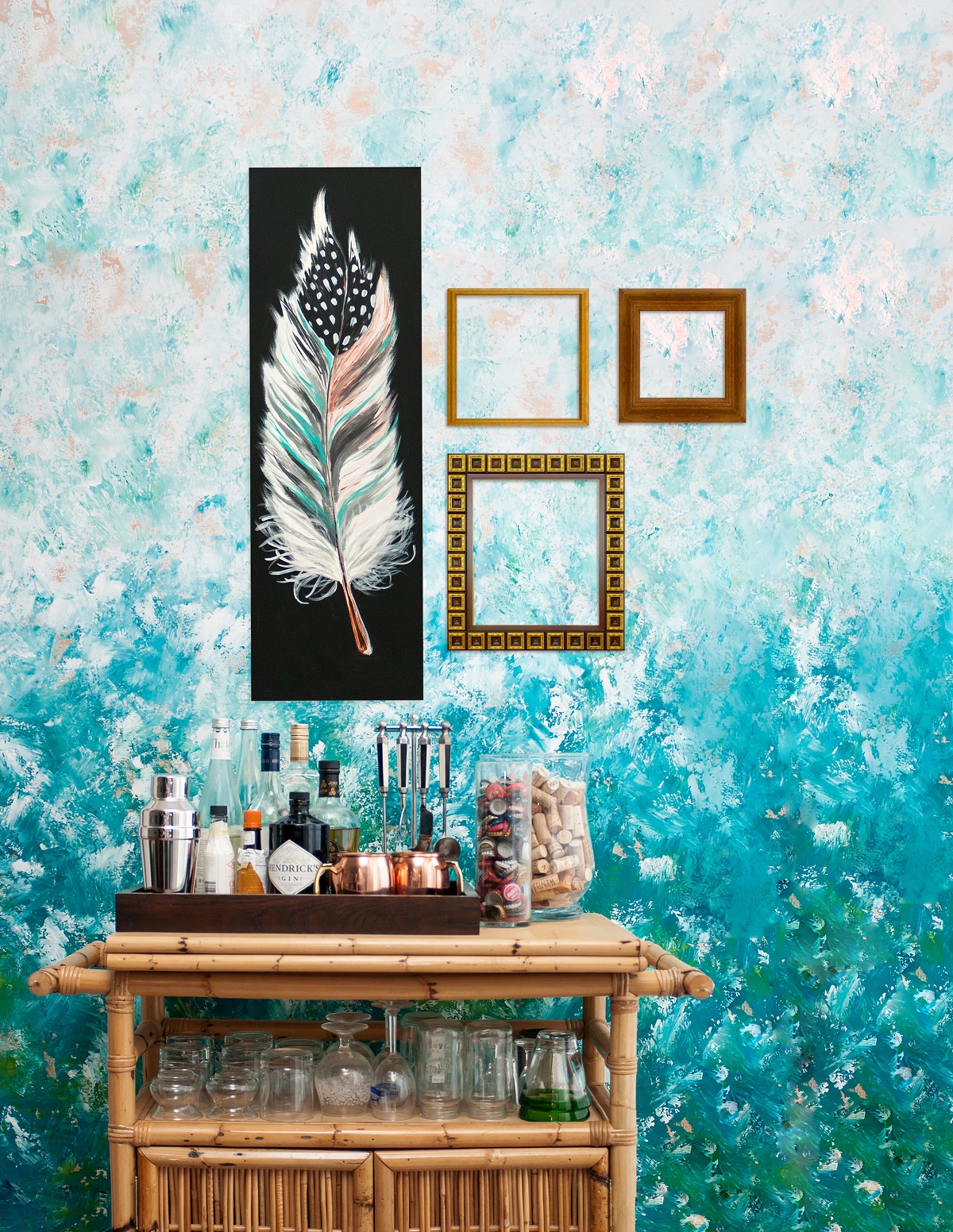 Chances are you already love analogous color schemes. Van Gogh's "Starry Night" is a perfect example of how beautiful this is. "Starry Night" is full of blues, greens and yellows. Three colors that are analogous on the color chart. There could not be a more beautiful display of analogous colors than those in nature. The way a leaf transitions from yellow to orange then red or a flower pedal that blends from light blue to blue to purple. We can all agree; analogous colors are extremely stunning!
Now that you've had a mini art lesson, how can this knowledge help you with your home décor? Knowing that analogous colors will always have pleasing effect takes the guesswork out of color choices. If you think a room in your house could use a little more harmony, select three colors next to each other on the color wheel to make your area more cohesive.
A loud, red chair can be tamed by a maroon pillow with orange details or a cabernet colored throw blanket. If you have a kitchen that is painted teal green, place a chartreuse colored fruit bowl on the counter along with sky blue tea towel to achieve a charming flow of color.
At Pinot's Palette, we love these color combinations! Let us show you how to create a masterpiece using these stunning shades of colors with these upcoming paintings.
To paint the calming blend of blue, baby blue and violet join us on August 3rd from 7-9 pm for "Firefly Wishes."
For a beautiful yellow, orange and red sunset paint the relaxing "Summer Under the Stars," August 9th from 7-9 pm.
August 25th from 7-9 pm is "Rainbow Reflections" which could be considered best in show when it comes to analogous colors!
Enjoy $6 off per seat with code SUMMERVIBES. We can't wait to paint with everyone!! Code not redeemable at Painting It Forward fundraising events, Specialty Events, or Private Parties.
Seats are limited, sign up TODAY!