Creative Fall Cocktails!
Just like the change in season, our taste buds also change with it! With the arrival of October, we start to pick up specific smells such as apple, cinnamon, and Pumpkin Spice! Pinot's Palette at Memorial City is, once again, debuting some of our favorite fall paintings along with some brand new masterpieces! Our paint classes aren't complete without some liquid courage! We have put together some yummy fall-inspired cocktails to get you into the fall mood!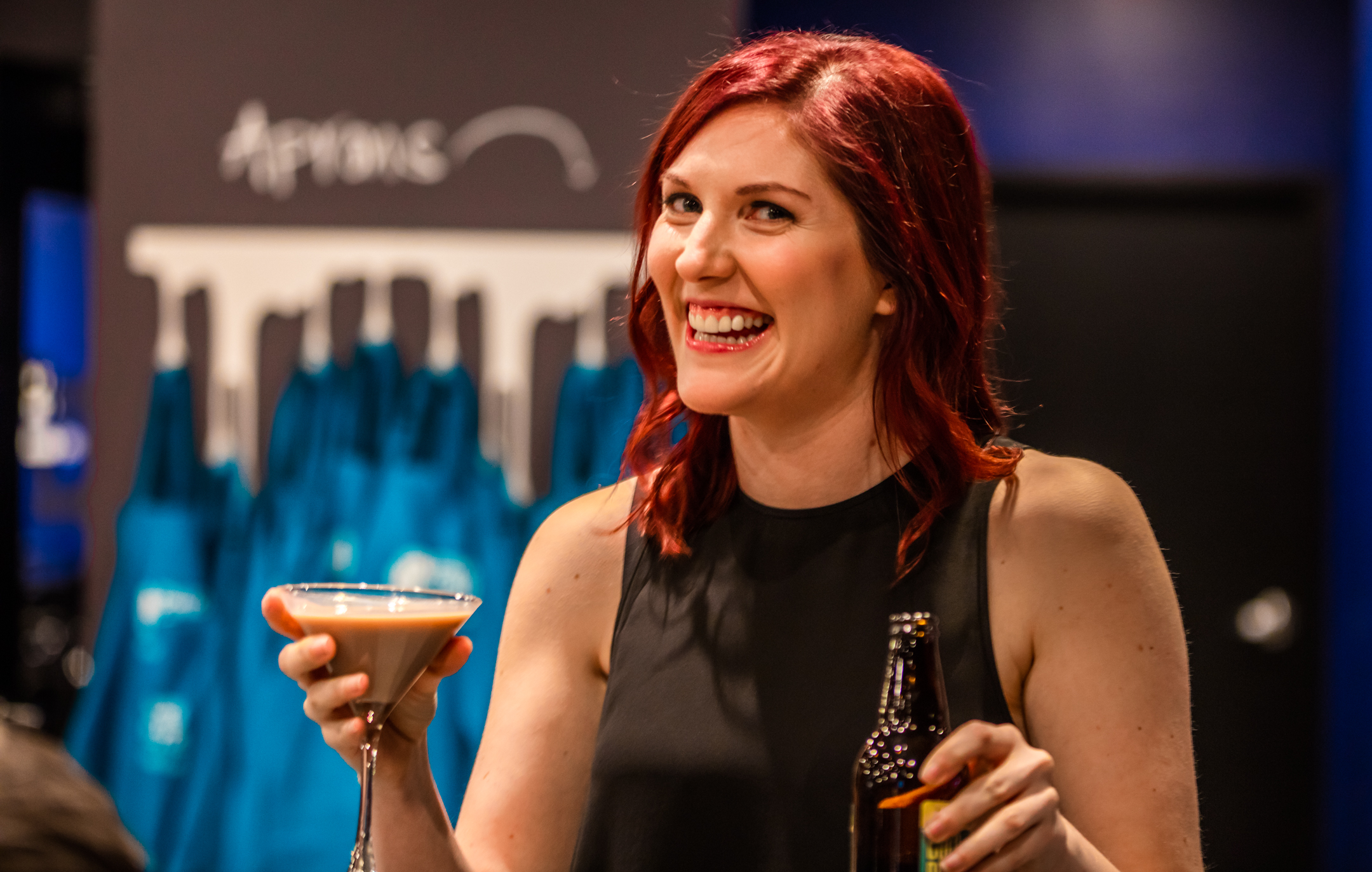 Apple Butter Old Fashion
Can you just imagine the smell of this concoction? We're salivating just from thinking about it! Give this recipe a try and impress your guests!
Ingredients – Course sugar (to rim your glass), ¼ cup of apple cider, juice from ½ of a lemon, a dash of orange bitters, 1 tbsp of Apple butter, 2 oz of bourbon, ginger beer for topping (optional) and thin slices of apples and cinnamon for garnish.
-Rim your glass
-In a shaker, combine apple cider, lemon juice orange bitters, apple butter, and bourbon. Shake until combined
- Strain liquid into a glass filled with ice and top with ginger beer if desired. Make your drink look pretty with apples slices and cinnamon and TA-DA! All done!
Pumpkin Spice White Russian
It isn't fall without PUMPKIN SPICE! We would consider this one of the best combinations! Let's get started!
Ingredients – 2 shot glasses of preferred vodka, 2 shot glasses of pumpkin spice creamer, 1 shot of Kahlua, whipped cream, and pumpkin pie spice.
For the rim – 1 tsp of pumpkin pie spice, 1 tsp of sugar, 3 tbsp of finely crushed graham crackers
• Mix pumpkin pie spice, sugar, and crushed graham crackers. Dip the rim of your glass in water and coat it with the mix.
• The drink: add vodka, pumpkin spice creamer, Kahlua into the shaker filled with ice. Shake well.
• Pour into rimmed glass and top with whipped cream and sprinkle on some pumpkin pie spice! Cheers!
Cinnamon Tequila Sour
This drink is what we would call, "Business in the front, party in the back!" Keepin' it classy, but it's always a fiesta when we add Tequila to the mix. Have fun with this one!
Ingredients – 1oz of Tequila, 2 tbsp of simple syrup, juice from ½ of a lemon, 1 egg white, ¼ tsp of cinnamon
- Add all ingredients into a cocktail shaker and shake for 15-20 seconds. Pour into a glass and bottoms up!
We hope we're able to give you a head start on your creative cocktails at home and so excited to see your creations when you bring them into the studio! Pinot's Palette at Memorial City is BYOB, so be our guests and bring anything you like to eat and drink during class! We are moving into our fall festivities and ready to paint, drink, and HAVE TONS OF FUN!