Valentine's Day Date Night Options
Can't find Valentine's Day ideas for a nice date or family night? One thing we know is important, is spending time together, as a couple, as a family, celebrating love and friendship. It is a special day, to let those you love, feel important and special and cared for. Make a memorable day by planning something unique, extraordinary, and festive. Pinot's Palette in Garland has just the venue to celebrate your love. We offer art painting classes with cocktails, an event that is sure to make your special people feel loved and appreciated.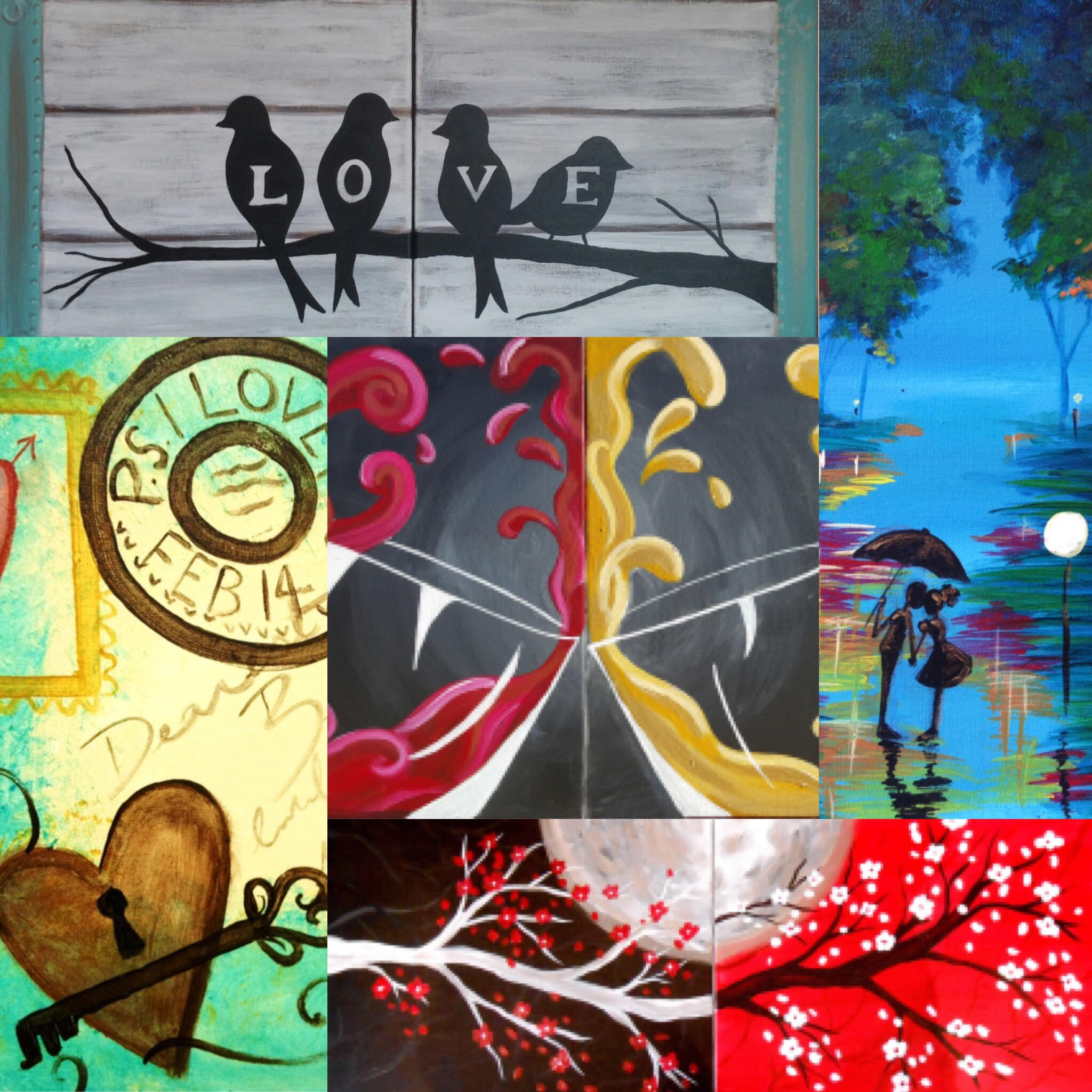 Here are some other options you might enjoy:
1. A romantic meeting... up to the mark
Let's be honest: meeting your loved one for tea, coffee or seeing a movie is banal. We all got used to these activities to the point that they became clichés. Better, get your girlfriend (boyfriend), a bottle of red wine, two glasses, a chocolate candy box and climb up the tallest building in the city. Enjoy the night panorama, the peace and the privacy.
2. Destination unknown
The scenario is simple: get in the car and start driving without setting the destination. Just drive in the night, to nowhere, on deserted roads covered with snow, listening to good music and discussing the smallest details. This can turn into a meeting that will not be forgotten too easily.
3. Swimming pool
In winter, nothing compares to sneaking in a heated pool especially that it is not a common activity at all. Most people stay at home, so why not impress your loved one with something original. So, if you have access to a private heated pool, do not miss the opportunity.
4. In front of the fireplace
Rent a room in a log cabin, with fireplace and intimate atmosphere. This is the perfect option to be just the two of you, isolated, listening to the woods as they torch while burning and spending some intimate, unforgettable moments.
Share memorable paint nite in Garland | add a twist to your date with painting in Richardson