Millennials Can Franchise Too
"Millennials are becoming a fast-growing segment of franchise owners." -BizcomPR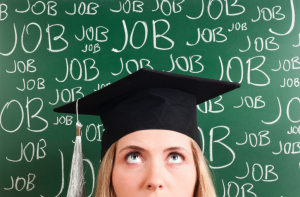 We feel very fortunate to have been featured in this article by BizcomPR! The focus of this article was to highlight millennial franchisees as an up and coming pool of franchisees. We are excited to be bringing Pinot's Palette to Firewheel Town Center and to become as much a part of the community as possible.
Below you can find the main points of the article on this topic as well as a little information on the owners, Chris and Asja:
"For many years, franchise ownership was only fit for a very tight demographic of high net-worth individuals interested in a proven concept backed by a strong corporate support team. But now, that demographic has extended to millennials with a desire to skip the corporate ladder and go straight to the top after college."
"Driven by the will to become their own bosses, millennials aren't really different from others in the labor pool. They admire the capability to control their own schedules and create close bonds and meaningful relationships in the workplace. And despite growing up in a digital world amid economic uncertainty, they're choosing to invest in a franchise opportunity to do just that. This inventive and high–energy demographic wants to go into business for themselves, but not by themselves. BizCom has countless examples of twenty-somethings being awarded franchise agreements with leading national and international chains on the agency roster."
"Asja Randell, 24, is turning her dream of business ownership into a masterpiece. This summer she will open a Pinot's Palette studio in Garland, Texas, with her husband Chris Randell. Originally from Estonia, she is now living the true American dream."
"Chris, 26, is a business graduate from Abilene Christian University. And the couple is excited to be part of the fastest-growing paint and sip franchise chain in America. With the motto to "Paint. Drink. Have Fun." Chris and Asja are on their way to entertaining success."
Like this story? Follow us on Facebook for more updates! Click here-->
https://www....PinotGarland/
Share Pinot's Palette Garland Millennial Franchisees | View Upcoming Painting Classes