How Bob Ross Revolutionized Painting
1942 was the year when Bob Ross, the man who revolutionized the way painting is appreciated and experienced by everyday people, was born. He was a talented and successful painter, but what most people know him for is his entertaining and instructional television program titled The Joy of Painting that ran for over 10 years between 1983 and 1994 and that introduced onlookers to the true power of art and the joy of applying paint to canvas.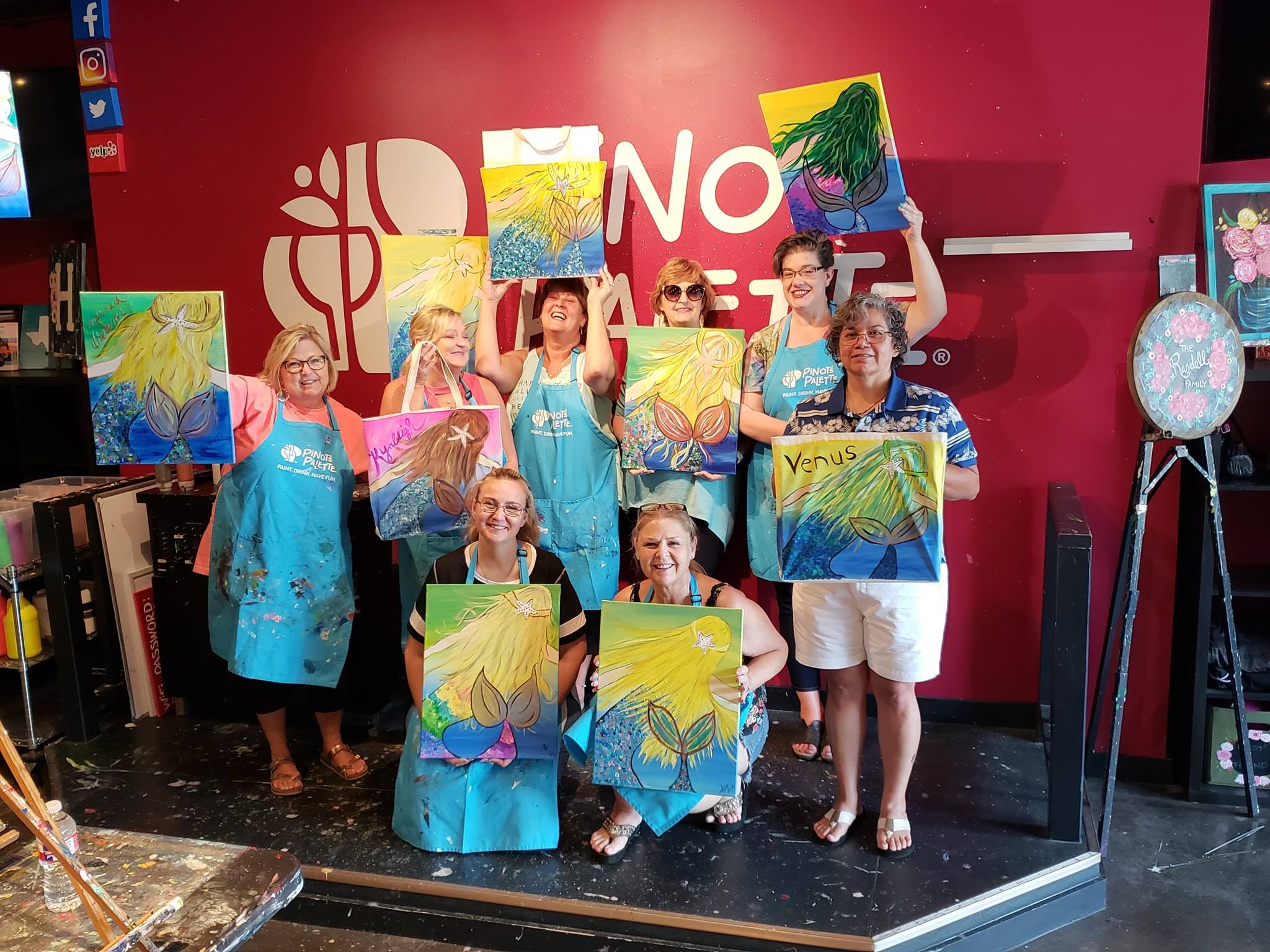 What was so revolutionary about his approach is his focus on the pleasure of engaging into creative activities as opposed to judging the end result. He convinced many that painting is fun and it does not matter if the painter is the only one who ever sees that finished painting. Bob Ross was known and loved for his unique style of talking about art as well as for his unmistakable beard and afro hair and fortunately, his legacy continues to inspire young generations to engage into painting for the sheer joy of it even today.
Bob Ross was an artist and a hero of popular culture – if you want to find out what it is like to put color on canvas without fear of embarrassment, just start watching one of his shows, it will inspire you and put you into a creative frame of mind instantly. Another way to inspire your creative frame of mind is to take a painting class at Pinot's Palette. Talented, patient, and friendly painters will step by step lead you through a painting process to help you complete a one of a kind painting.
Share put a twist in your Wylie painting class | super fun birthday party places in Garland TX