Hello, March!
We have so many fun painting parties this month! Which one's will you be joining us for?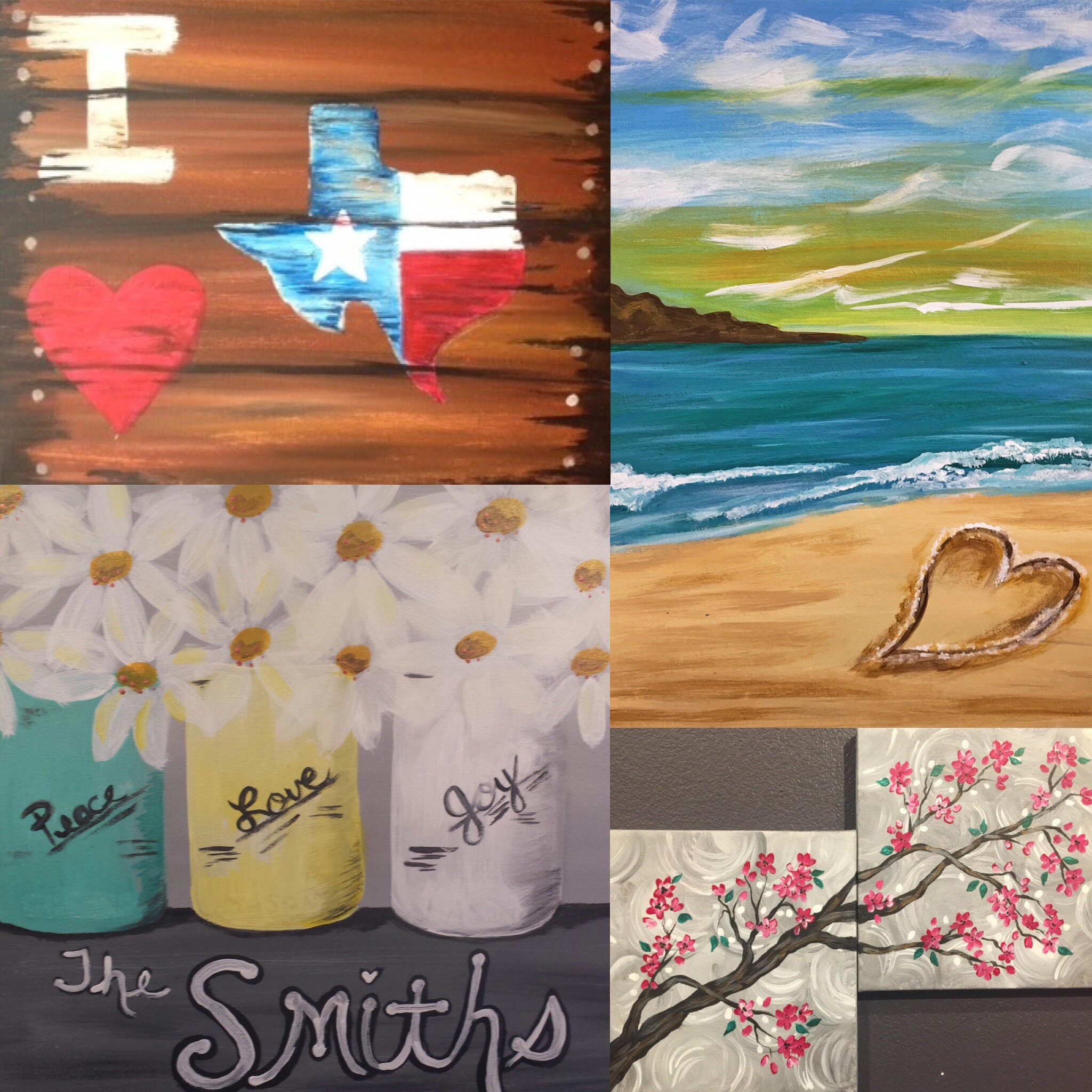 At Pinot's Palette Garland, we are celebrating Spring Break for two full weeks!
With Wylie ISD and Garland ISD having different Spring Breaks, we are celebrating by having two back to back weeks of Spring Break kid's classes! Bring your little painters in March 8th-March 18th from 2:00-4:00 PM and watch them unleash their creativity!
Have you been to one of our Blacklight Events yet? On March 11th we are painting Fluorescent Gecko from 2:00-4:00 PM! The perfect painting for artists young and old! Wear white or neon colors so you can GLOW under the blacklights.
And who doesn't LOVE free cupcakes? We are teaming up with SmallCakes on March 18th from 2:00-4:00 PM to paint a Mini Confetti Cupcake. Every painter gets a cupcake!
Now for the Grown-Ups!
March 2nd is Texas Independence Day! We are celebrating by painting I Heart Texas from 7:00-9:00 PM, which is a beautiful painting that would make the perfect addition to anyone's living room. Wear your cowboy hat if you really want to impress us!
On Saturday, March 11th from 8:00-10:00 PM, we are painting a beautiful cherry blossom branch on, not one...but TWO canvases! Each artist will paint the gorgeous branch on two 10" X 10" canvases. The result is a wonderfully unique masterpiece that will hang together on your wall.
Saint Patrick's Day is fast approaching! If you want to spend it in a calm and relaxing, wine-filled environment then look no further! Everyone has been asking for Where Daisies Bloom and we are delivering on March 17th from 7:30-9:30 PM! This is the perfect painting to welcome spring back into our lives! You can customize your painting with your name, family name, or favorite quote.
Finally, we are having another Painting it Forward Event! Come paint Heart in the Sand with us on March 19th from 2:00-4:00 PM! A portion of every ticket will go toward The American Cancer Society. It is a fantastic way to contribute to a good cause AND attend a fun painting party while doing so!
We cannot WAIT to paint with you!
Share Reserve Your Seat Now! | Check out our friends at SmallCakes!