February's Wooden Palette Painting
Join us this Saturday from 8:00-10:00 PM for a fun painting party!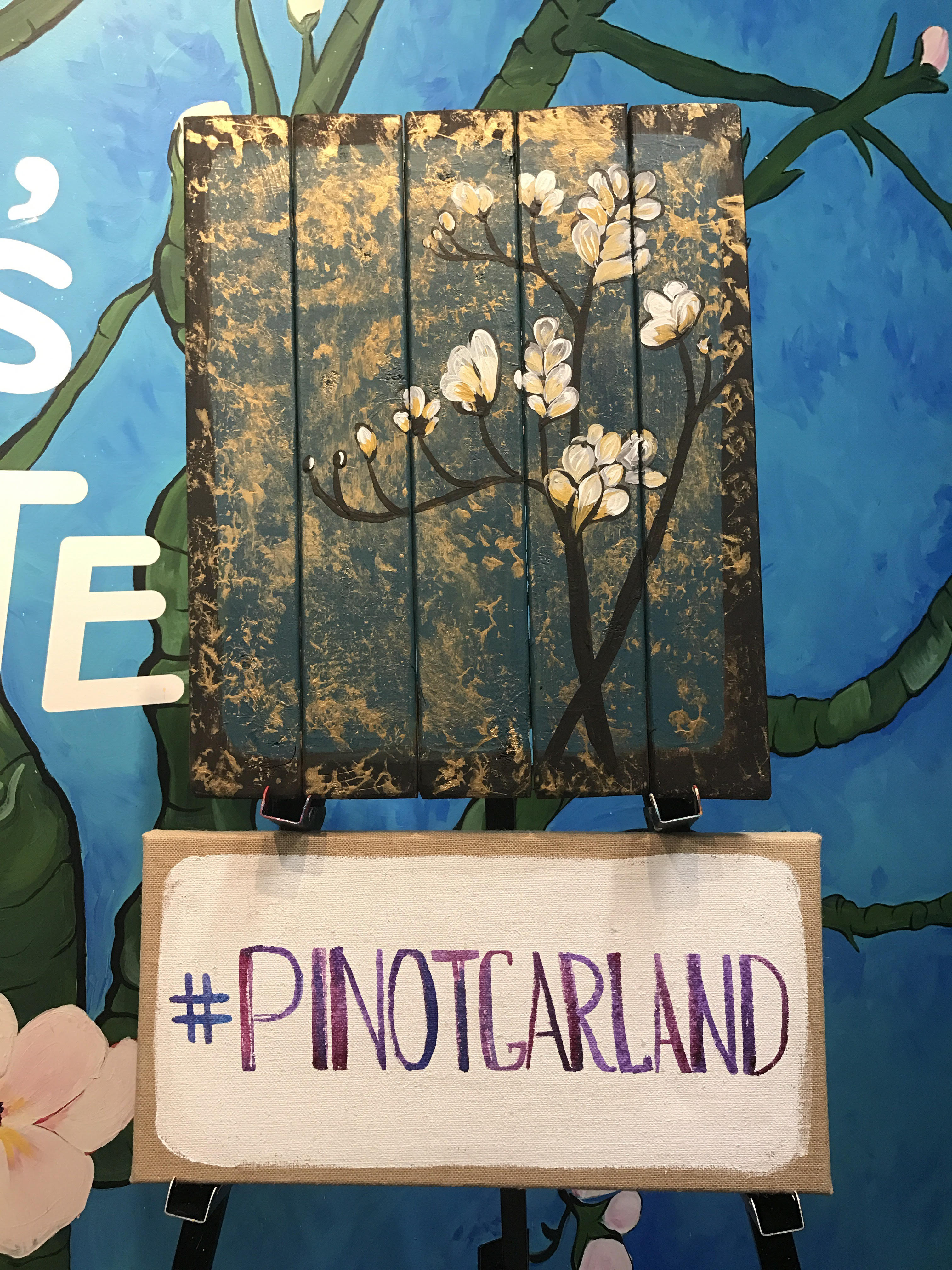 This Saturday we will be painting "Blossoming Grace" on our beautiful wooden palettes. This painting goes perfectly with the texture of the wood and has just the right amount of shimmer from our metallic gold paint. You can easily customize the background to match your home decor! Just click the link below to reserve your seat! We can't wait to paint with you!
Do you love our wooden palette paintings? They are available for private events as well! Call us at 972-495-0555 to check our availability for a corporate or team building event.