Bachelorette Party Ideas
Are you at a loss in planning your friend or family member's bachelorette party? If you want the hottest and most unique ideas, consider some of the following themes to make sure you can really get the party going:
• A painting nite bachelorette theme can put a twist in your party. Pinot's Palette in Garland serves North Dallas with a great start to your girls evening out!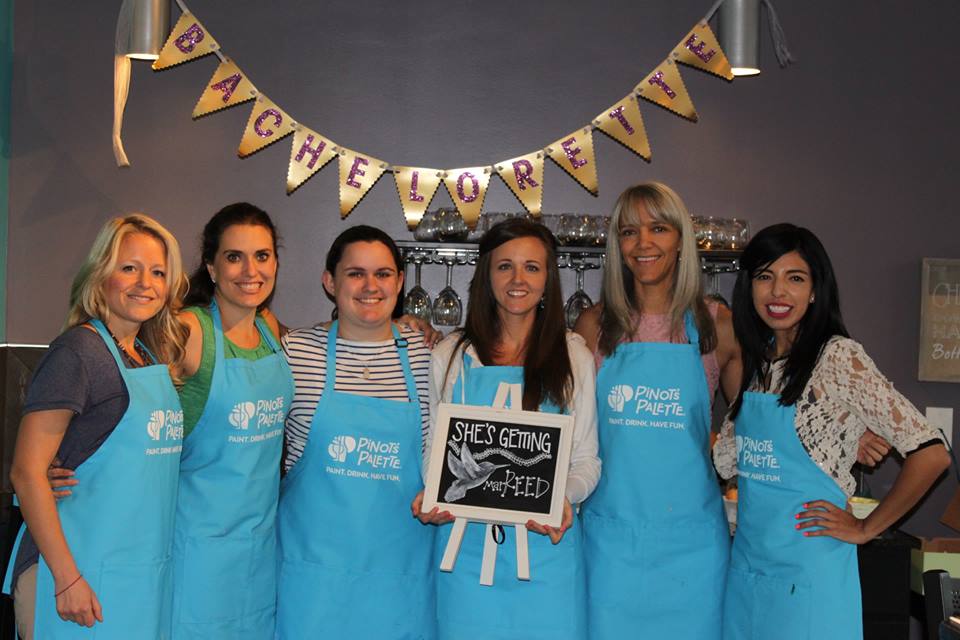 • A casino night bachelorette theme can be an extremely fun evening that is different from the normal party, whether you're going to an actual casino or just simulating one at home.
• You can also turn up the heat with a tropical theme, and get your favorite bride excited with decorations like tiki torches and anything that has brighter colors.
• An all-white theme is perfect for brides who enjoy a more traditional approach. For this party you can have the bride dress in white while everyone else dresses in contrasting, darker hues to make her stand out.
• Go retro with a disco theme. If the future bride loves retro music, she might enjoy a 70s themed disco bachelorette party complete with bell bottoms, black glitter, feather hair extensions and a lot of dancing.
• Consider a western theme for the bachelorette party. It can be an instant hit regardless of whether you live in the south, or the bride just likes country music.
The great thing about these themes is that they're not too expensive to plan, and they can be handled at a short notice. Also, if you choose the right theme, you won't ever have to worry about the bride feeling like she can't enjoy herself on the days before her wedding.
Pinot's Palette also serves Richardson, Wylie, Sachse, Rowlett, Plano,
Share Painting in Garland That Offers A Twist | Painting in Richardson The Offers A Twist