Private Events for Small Groups!
We now host private parties for small groups!!!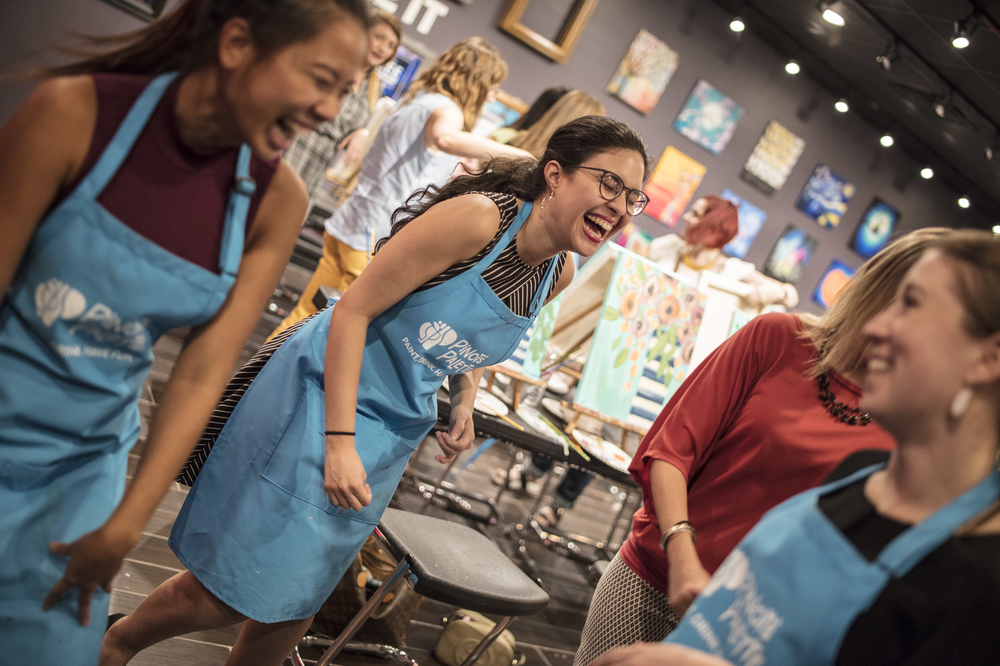 Ever wanted to book a private party with us, but just don't have enough people to meet the minimum? You are in luck because we are now hosting private events for small groups! We are always excited to host bridal showers, birthday parties, women's groups, and more!
For $300, you can have up to 8 people for your own party. No need to meet a minimum, you just pay one price and can have as many as 8 or as few as just you. The option is all yours!
The best part is that you still get to choose your painting from our massive library! Ever miss a painting event and keep hoping to get the opportunity to paint it again? This is your chance to paint whatever you want, and with your friends or family, or both!
Here are the details:
- $300 flat fee for up to 8 painters - Each additional is $35/person
- Availability Sunday through Thursday - 11am to 8pm (Friday and Saturday pending availability)
- $100 Deposit that is fully refundable after the party.
- Cancellation or change of date must be made at least 10 days in advance. If cancellation or change date occurs with less than 10 days' notice there will be a $15 rescheduling fee taken from the deposit.
If you would like us to check availability for a date/time just email us at champions@pinotspalette.com
More information on our private parties and the page to pay the deposit can be found at the link below labeled "Click here to go to Private Parties."
Share Click here to go to Private Parties! | Follow us on Facebook!