On the Road Again!
I like driving vans. The driver sits up high and can see the front of the van clearly, and the cargo space is much more versatile than a pick-up truck. The first time I drove a van was in high school. I had a job working at a restaurant, part of a local chain of steak places, and was given a chance to work with their catering arm (and drive a van to events). While the restaurant work was more stable and easier, the catering work was usually more fun!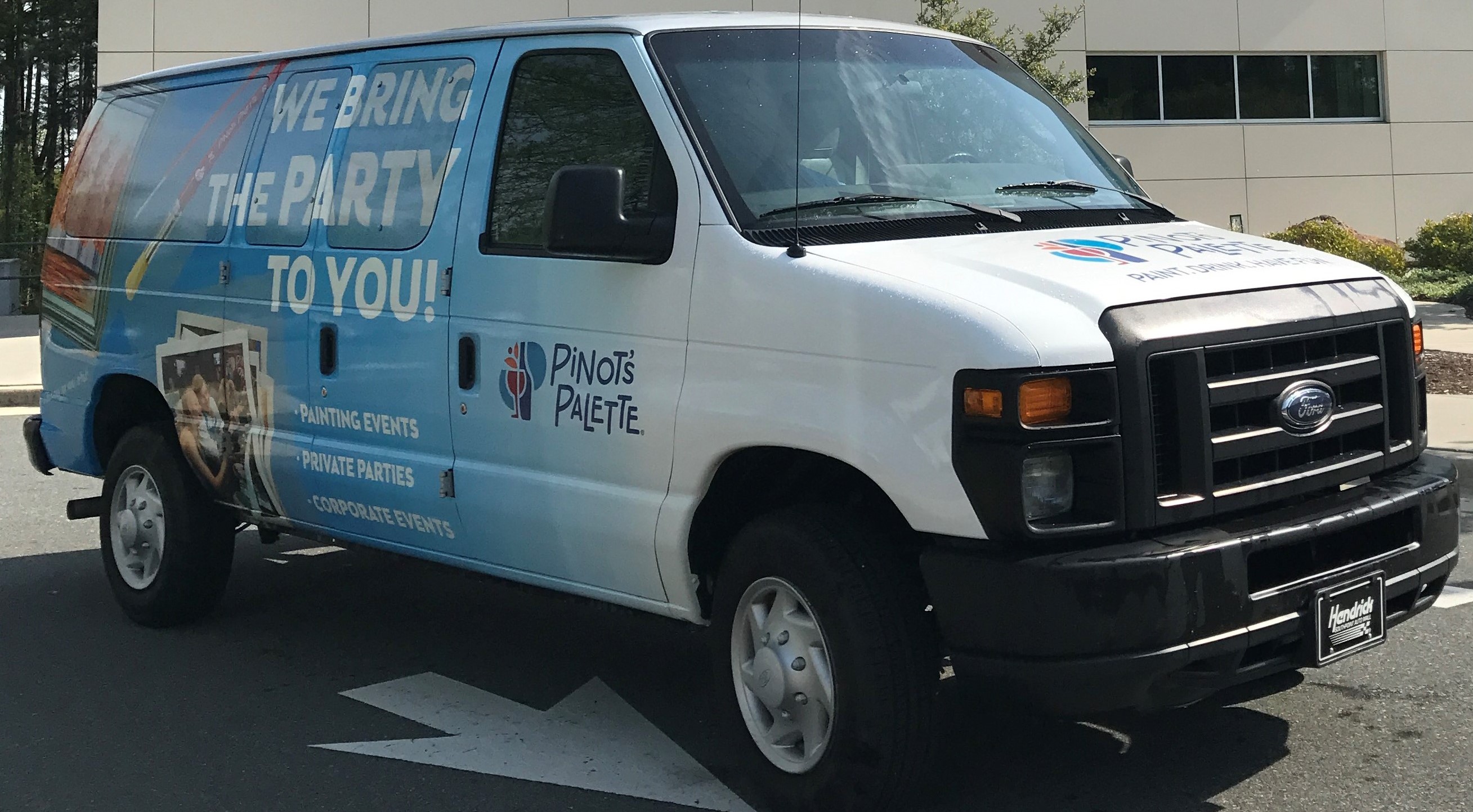 We grilled for backyard parties, fed over a hundred at a car dealer's employee event, carved roast pig for a posh wedding at the local hunt club, and much more. One of the most memorable was the prime rib dinner served at a local television station for their event previewing the new season of network shows. It was mostly memorable because the chef terribly undercooked the prime rib. With a lot of scrambling to find ways to finish cooking the least cooked parts and careful carving to stretch those ends of the roasts that were cooked, the event was successful – which is more than I can say for that chef's career.
While some of the events were all about the food, for most of them, the food was just a part of a bigger party. From weddings, bridal showers and family reunions to corporate team-building events and concerts, food and drink are an important component, but rarely sufficient, to make the event successful.
Today, I'm driving a van again, but this time, I'm bringing a different component – the mobile painting party. We bring canvases, paints, brushes and music, along with an artist or two, which when combined with food and drink from your favorite caterer, makes a great party. From church youth groups, end of season celebrations and apartment resident parties to corporate team-building, sorority parties and a paint nights at local breweries and pubs, if you have a venue, we are happy to bring the party to you. And I get to drive the van.
If you ever see our Pinot's Palette van (wrapped expertly by our friends at SpeedPro in Apex), it's probably me driving so feel free to wave!
Share For more information on Mobile Painting Parties click here!