Break Bread East Bay Style
The Oxford dictionary states the meaning of Break Bread: 'as we gathered to break bread, a sense of thanksgiving ran through us'
Modern meaning: Share a meal with someone.
In either case, the social sharing of food is as old as mankind. Bread is a key to this experience, and we would like to share some great bakeries here in the East Bay serving up some of the best bread experience to be found anywhere.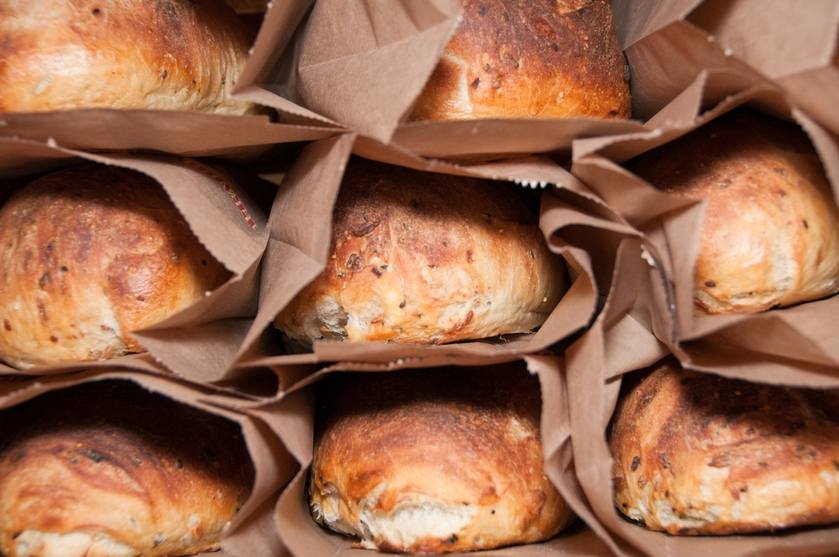 Acme Bread Company-1701 San Pablo Avenue Berkeley
http://www.acmebread.com
They have been around since 1983, this is the go to bakery in the East Bay for many folks. "Cinnamon walnut bread—oh my goodness, this is a perfect blend of semi-sweetness with the delicious glaze on top with walnuts! I'd really recommend trying this bread out if you're into walnuts and cinnamon."
Firebrand Artisan Breads- 2343 Broadway Oakland
http://www.f...randbread.com
This location serves up the full line of founder Matt Kruetz breads, pastries, eclairs and sweets. Wine and beer for in store consumption as well. They also offer bread making classes which we think is really cool and we will have to sign up!
Crispian Bakery-1700 Park Street Alameda
http://www.c...ianbakery.com
Crispian began as a collaboration between our two head chefs, Beth Woulfe and Christian Fidelis de Goes, who met while working together in Thomas Keller's Bouchon Bakery in New York City. We offer a range of classic baked goods for retail purchase or special order, such as fine French macarons and naturally-fermented breads, as well as seasonal specialties, highlighting produce from our local farmers' markets.
SemiFreddi's – 1980 N. Loop Road Alameda
http://www.s...mifreddis.com
Obviously, baking is this family's passion. In 1984 Semifreddi's opened the doors to a 450-square-foot bakery in Kensington, California with one sourdough recipe, four products and a commitment to bake and deliver world class, hand-made bread daily. We now utilize over 25 different recipes and bake more than 50 different breads and pastries. In a typical week, we bake around 190,000 loaves of bread and 40,000 pastries and cookies, at our "world" headquarters in Alameda. By the way, "our world" is the San Francisco Bay Area. Our family is happy we live in The Bay Area with so many delicious choices to choose from when we want to "Break Bread"!
And don't forget to follow us for the latest updates and pictures!
Facebook:
https://www....alettealameda
Instagram: pinotalameda
Twitter: @pinotalameda
Enter your contact info and request details below, and we will contact you with details about your private party!