5 Scrumptious Appetizers for Your End of Summer Bash
While school's officially back in session and sweater weather is just around the corner, there's still plenty of time to celebrate the end of Summer with a scrumptious dinner party amongst friends. So, what's the key to kicking off an end-of-summer party, right? Appetizers. Setting out a board of something sturdy that can hang out for awhile without getting gross or turning brown (*cough* avocado *cough*) means less clean-up and more time to mingle.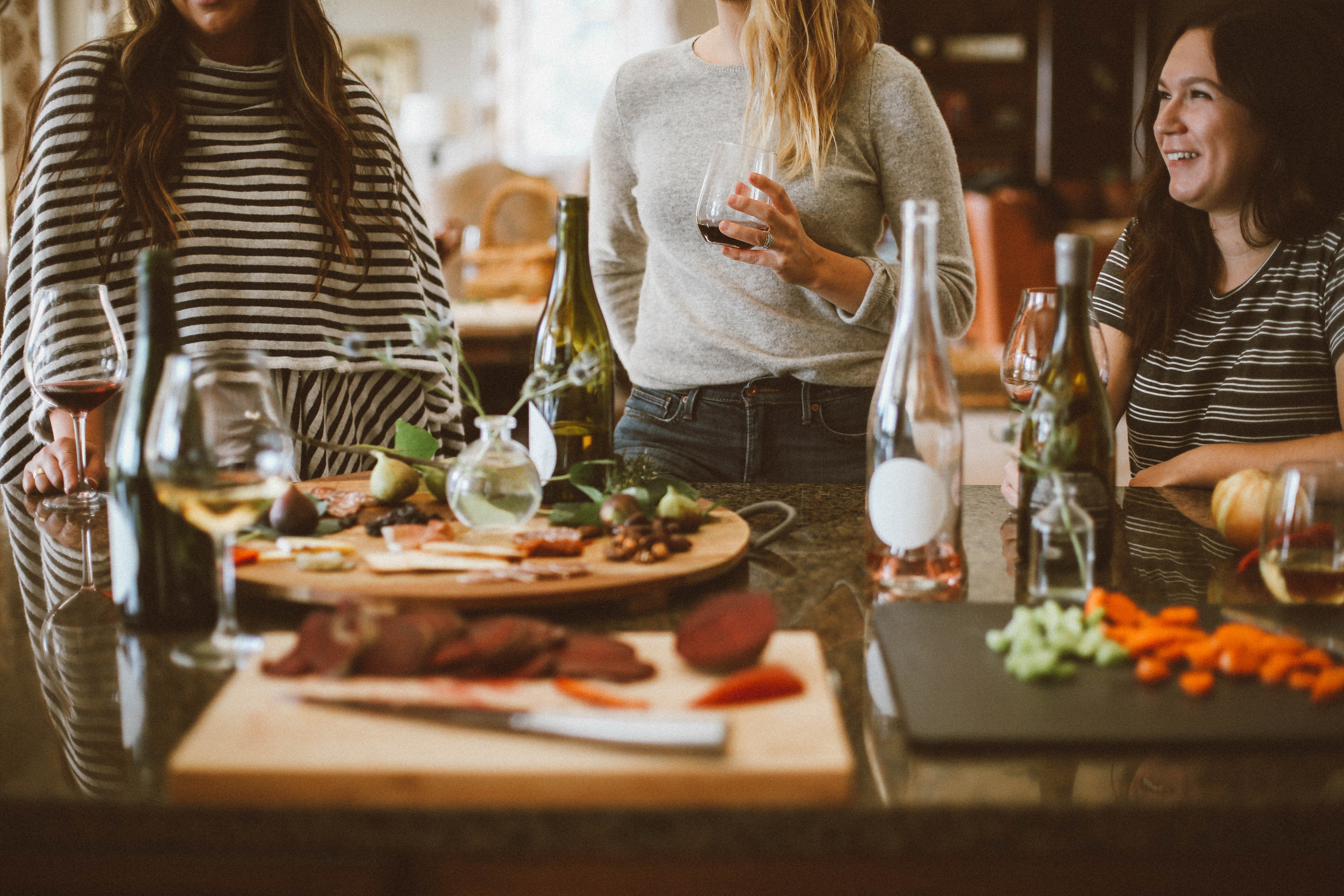 Dips, spreads, and baguettes, oh my! Delight your guests with these delicious dishes, perfect for your next backyard bash:
1. Prosciutto and Melon Skewers: Nothing says summer better than a juicy bite of melon. However, nothing says delicious better than melon, meat, and cheese on a stick! This lighter alternative to kabobs will have your guests coming back for more.
Get the recipe:
https://cami...elon-skewers/
2. Cherry Tomato Bruschetta: This app is so easy, it practically makes itself. Just rub toasted baguette slices with raw garlic cloves, then top with chopped cherry tomatoes, basil, and a drizzle of extra-virgin olive oil.
Get the recipe:
https://www....to-bruschetta
3. Dilly Cucumber Bites: Talk about a guilt-free, healthy snack. Cucumber slices topped with a fresh dill cream cheese and yogurt mixture, and finished with a juicy cherry tomato make for yummy noms.
Get the recipe:
https://www....ucumber-bites
4. Brie, Apple, & Honey Crostini: This sweet and tasty app takes just fifteen minutes to prep and is sure to be the star of any party… even long after summer is over.
Get the recipe:
https://www....oney-crostini
5. Blackened Shrimp Avocado Bites: Don't let the shrimp intimidate you. Light and tasty blackened creole-seasoned shrimp on crisp and juicy cucumber slices, topped with a cool and creamy avocado remoulade sauce… I mean, does it get any better than that?
Get the recipe:
https://www....ucumber-bites