Our Bartenders' Favorite Cocktail Recipes
When bartenders make cocktails for themselves, what do they make? We asked some of our studio bartenders this question, and got these six amazing cocktail recipes.
From a martini that tastes like a Mounds bar, to the fancy floral Hugo Cocktail, to the drink that looks like dirty paint water but tastes like sunshine – give these cocktail recipes a try!
Mix them up at home or just trust the pros and order them from your local Pinot's Palette bartender.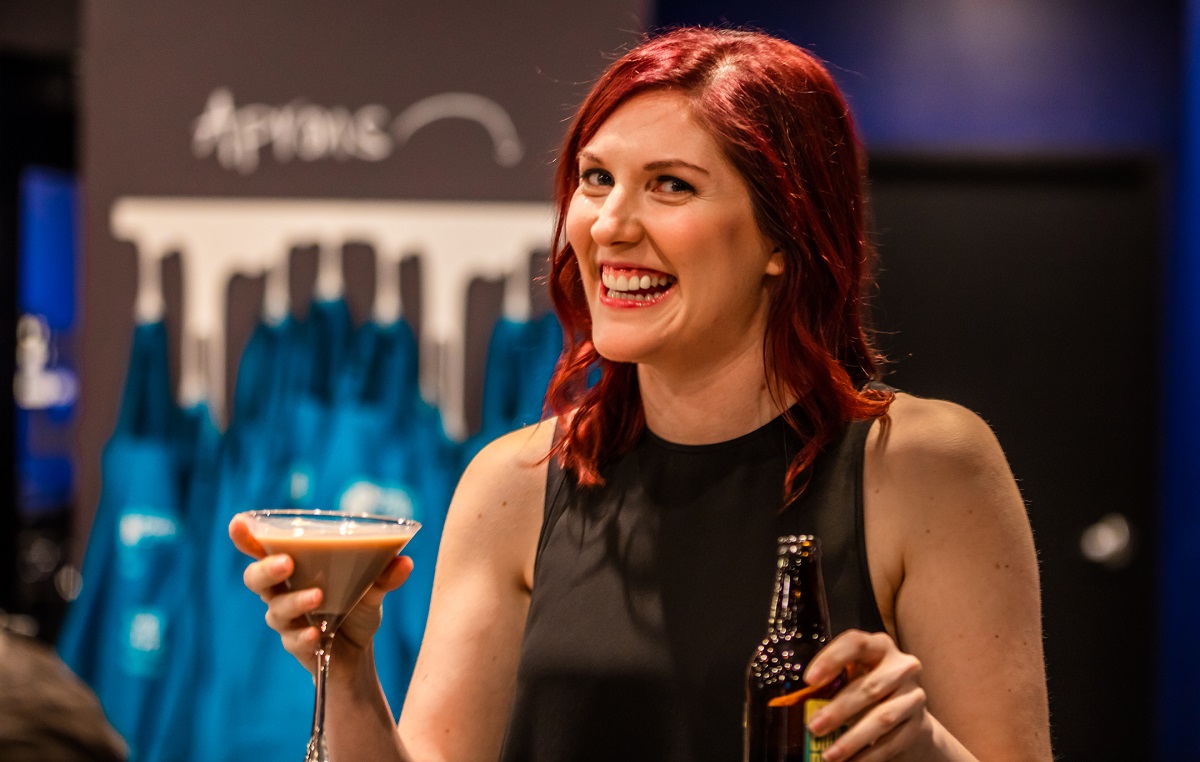 PAINT WATER MARTINI from Dustin Birrell – Logan Square, IL
• K1 Citroen
• Cointreau
• Bitter Truth Violet Liquor
• Cranberry juice
• Fresh squeezed lemon juice
• Sugar rim
THE B.L.T. from Alyssa Alexander – Pinot's Palette Fayette Mall, KY
• 1.5 oz. bourbon
• 1 T. lemonade
• 1/2 cup tonic water
• Combine ingredients over ice
• Garnish with a lemon wedge
MOUNDS MARTINI from Erin Oxner – Pinot's Palette Naperville, IL
• 2 pts. chocolate wine
• 1 pt. coconut cream rum
• Pour over ice in shaker. Shake well.
• Serve up in a chilled martini glass.
SOUR SKITTLE from Autumn Montgomery – Jonesboro, AR
• 1 oz. vodka
• 1 oz. Razzmatazz
• 1oz. Blue Caracao
• 2 oz. sweet and sour
• Shake and pour over ice
• Garnish with an orange slice and cherry
THE BOULEVARDIER from Chris Glynn – Logan Square, IL
• 1.5 oz. Bulleit Bourbon
• 1 oz. Campari
• 1 oz. Vya sweet vermouth
• Garnish with a lemon twist
HUGO COCKTAIL from Emily Gude – Danville, CA
• In a large wine glass, muddle some mint leaves.
• Throw in some ice cubes.
• Add elderflower syrup.
• Add Prosecco (or sparkling wine).
• Add a dash of soda water.
• Cut some slices of lime and add for a garnish.
Our bartenders are honestly the best. They craft new cocktails every week and are just as charming as can be. No one makes a libation like they do!
Share The Hostess' Guide to Wine | Cool Summer Cocktail Concoctions