Cool Summer Cocktail Concoctions
When the sun is out and the weather is steamy, nothing sounds more refreshing than a frosty adult beverage. For the days when cold beer and chilled white wine just don't cut it, these are a few of our favorite mixed drinks to chill out with on a hot summer day.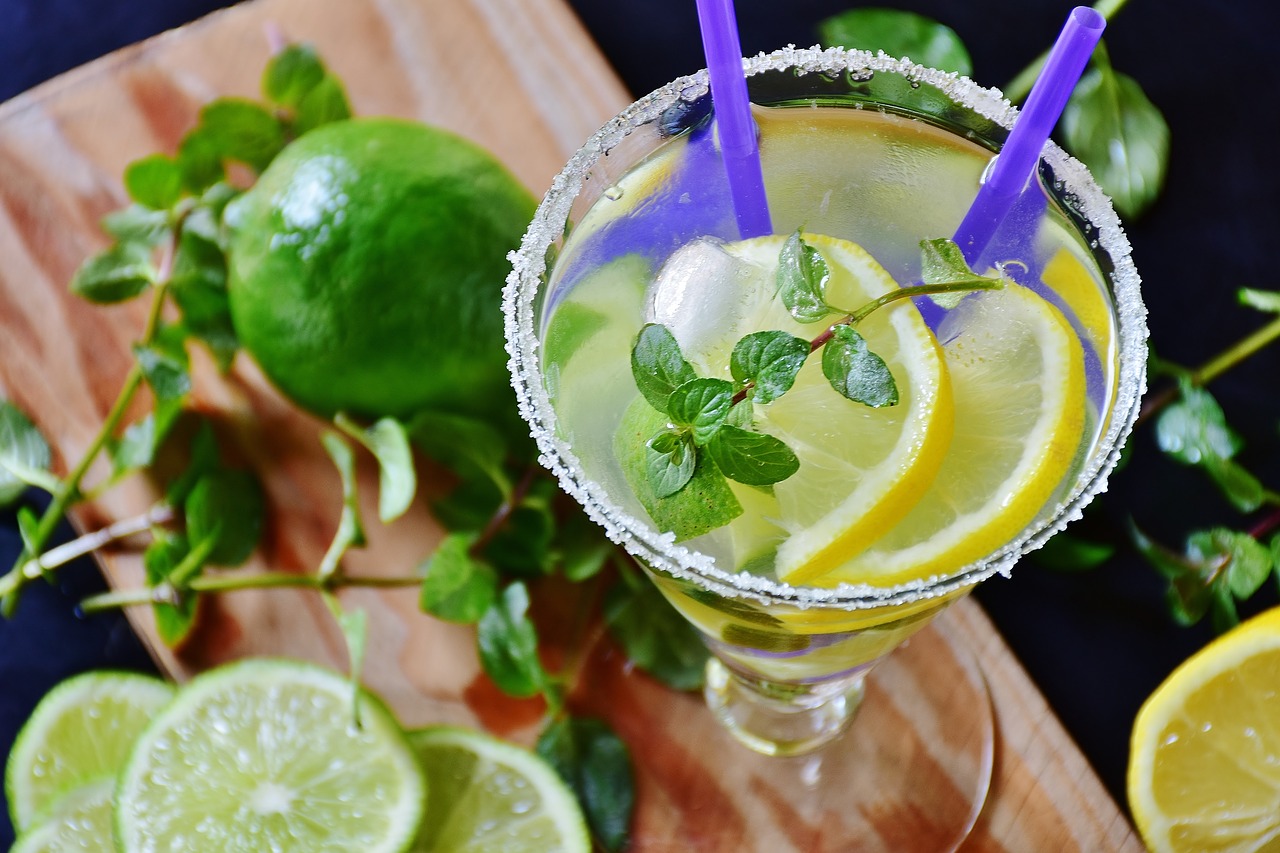 BATCH COCKTAILS FOR THE POOL
If you're headed to the beach or pool for the afternoon, make a big batch of cocktails that can be transported easily in a sealed pitcher or bottle. This will keep you from having to carry around a bunch of ingredients in glass bottles.
Pro Tip: Empty orange juice containers with screw-on lids make a great serving device and won't cost you a dime!
The options are endless – feel free to sub your favorite fruit juice into these recommended mixes:
• Mix cranberry juice and limeade with vodka, strawberry lemonade and whisky. A little tart, a little sweet, and very bold!
• Combine orange juice, pineapple juice, coconut rum, and club soda to taste. This concoction should be fizzy and fruity, without being overly sweet.
Batch cocktails also happen to be easy, crowd-pleasing additions to paint and sip night, if your studio is BYO!
BREAK OUT THE BLENDER
Frozen drinks taste sooo much better outdoors on a hot day. Concentrated drink mixes in the freezer section of your grocery store make excellent mixers for frozen cocktails. Stock up on ice and get ready to make a pitcher of frozen margaritas, strawberry daiquiris, or piña coladas for a special weekend treat.
Pro Tip: Limeade mix outclasses most margarita mixes sold at the liquor store by a mile, and there are lots of flavor options available.
For a truly stellar margarita, try this 'rita recipe:
• One shot of tequila
• Half shot each of Cointreau
• Half shot of brandy per
• Freshly-squeezed lime juice, to taste
• Agave nectar, to taste
Blend with ice and serve in a chilled glass with a salted rim. Your guests will love you for this one!
FROZEN, FRESH AND FRUITY
Incorporating fresh fruit and herbs into your cocktails gives them an extra refreshing boost, and you can kind of pretend they're healthy that way, too. Yay!
Freeze any combination of pitted fresh cherries, strawberries, mango, kiwi, pineapple, or cubes of melon. Once frozen, blend them into your pre-made cocktails. Experiment with different juices, liquors, and fruits to come up with a signature cocktail all your own.
Pro Tip: If your cocktail includes anything carbonated, be sure to add that in AFTER blending or you'll have a real mess on your hands.
For Cuban Mojitos, simply combine and serve:
• Muddled mint
• Lime juice
• Sugar
• Rum
• A splash or two of soda
Or, swap out the rum with a Brazilian sugar cane liquor called cachaça (available at larger liquor stores) and you've got yourself a caipirinha, the official beverage of Rio de Janeiro beach bums.
LOW-ALCOHOL OPTIONS
If you're going to be outside enjoying adult beverages for an extended period of time at a tailgate, beach day, or out on the golf course, be responsible and pace yourself with lots of water breaks.
For lower-alcohol drinks that are just as fun and refreshing, try white wine spritzers or rädler, a Ger-man summer drink made by combining wheat beer about 50/50 with lemonade or lemon-lime soda.
By sticking with drinks that are low on booze, you'll save yourself some calories and be able to make it to the end of the day. Whatever you're drinking, proper hydration is key to imbibing without consequences, especially in hot weather.
Happy summering! Stay cool, stay safe!