The Hostess's Guide to Wine
It's party time. And whether you're hosting a casual get-together with your closest pals or a soiree with invitations to every person you know – here are a few wine selection tips for any host or hostess.
There are a lot of things to consider when it comes to throwing a party. Who should you invite? Will your work friends get along with your college buddies, or should you keep your circles separate? What foods should you prepare that will please a crowd but still allow you time to mingle?
Luckily, choosing wines to serve is one of the easy parts of hosting. May 25 is National Wine Day, and what better reason is there to have a few dozen of your besties over for a glass or two than that?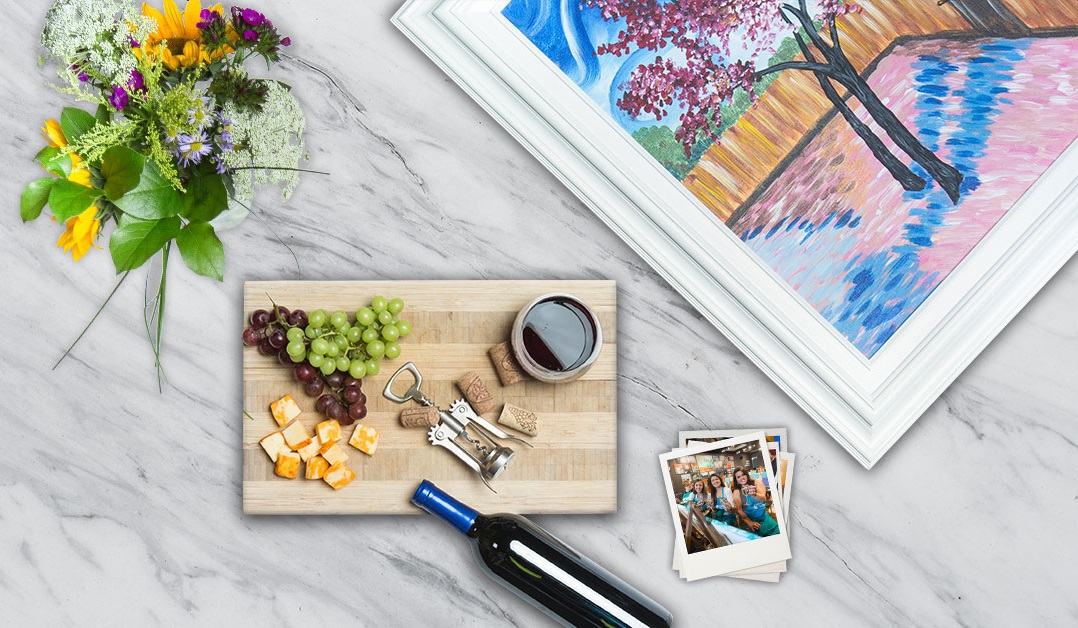 OFFER OPTIONS
Sure, your friends all know you're a steadfast Chardonnay lover. But some of them prefer reds, somebody only likes sweet wines, and at least a few of your guests want something light.
If you're hosting 4-10 people, here's your wine shopping list. (Adjust as needed for light or heavy drinkers.)
• 2-3 reds
• 2-3 whites
• Something with bubbles
• One blush or rosé
• At least one non-alcoholic drink that isn't water
And make sure your selections have varying levels of dryness. This list should keep all your guests happy, even the non-drinkers. Don't forget water and either club soda or Sprite for spritzers.
STORE SMART
Be sure to have all the wines kept at the proper serving temperature well in advance of your guests starting to arrive.
• Chill the whites and sparkling wines the day before. Have a ice bucket ready on the counter.
• An hour before guests arrive, open the reds or anything that needs to breathe.
• Pour yourself a glass while you're at it! Might as well enjoy the prep work.
If you aren't sure you'll need all the bottles you purchased, keep them at drinking temperature anyway and just hold off on opening them until needed. If you have leftover wine from your event, that's pretty much the best kind of problem.
CONSIDER THE MENU
If you want to get serous about wine selection, coordinate your wine selections with the food you'll be serving. Paella? Serve a Spanish wine like rioja. Tomato-based Italian dishes go great with bolder reds. Refreshing whites with mineral notes are BFF with BBQ.
For more wine and food pairing tips, check out our previous blog on the subject:
https://www....cs-part-three
Even if you aren't serving a meal, plan on having something. Many people get snacky when they have a drink, and wine on an empty stomach isn't good for the drive home. A foolproof snack menu is cheese, crackers, some charcuterie and bite-sized fruits.
SPLIT THE MIDDLE
Unless you're a real high-roller, throwing a party for a bunch of people probably isn't the time to break out the prize vintages. If you are a real high-roller, then please do and send us an invite! We'll bring cupcakes.
On the other hand, this isn't college, so save your Three Buck Chuck for another time. Opt for mid-range choices that are better than the cheap stuff but not so pricey that buying several bottles will require a second mortgage.
If we can give you one tip about wine and entertaining, it's this: After the first glass, nobody notices the difference between a $12 bottle and a $60 bottle. Anybody who judges you for serving $12 wine is probably a buzzkill anyhow.
With these entertaining tips in mind, you're well on your way to being the hostess with the mostest! Now, on to music selection…