Cinco de Mayo Party Foods
Cinco de Mayo is right around the corner, and it's starting to rival St. Patrick's Day in terms of cultural holidays that have become popular with the general population. While many think of Cinco de Mayo as a sort of Mexican 4th of July, it actually isn't Mexico's independence day – that's celebrated on September 16. Cinco de Mayo is a celebration of the unlikely victory of the Mexican army over France in the Battle of Puebla on May 5, 1862, under the direction of General Ignacio Zaragoza. It's not a tremendously important holiday in Mexico today, and has evolved instead to be kind of a celebration of Mexican culture in the United States.
Now that everyone knows what's being celebrated, here are a few recipe ideas to get your Cinco de Mayo party started.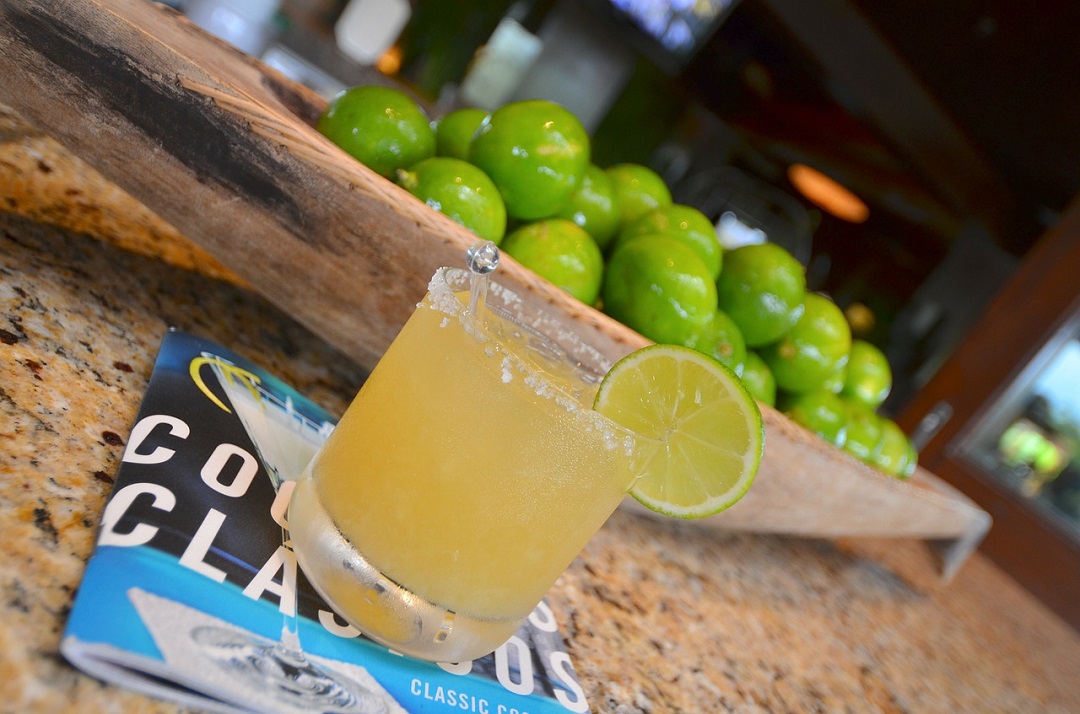 MARAGARITAS
No Cinco de Mayo party would be complete without margaritas! To prepare them in advance for a crowd, make a big pitcher of liquid margaritas and serve them on the rocks. This keeps you from being tied to a blender all evening!
Frozen limeade concentrate makes a much better margarita than most commercial margarita mixes, and costs a fraction of the price. All you need to add is water (probably less than called for on the can to make limeade), tequila, and triple sec or Cointreau. Be sure to have kosher salt for rimming glasses and plenty of lime wedges on hand, as well as lots of ice for serving.
NON-ALCOHOLIC DRINKS
Mix up a batch of watermelon agua fresca or horchata for your non-drinking guests. You can also find these (and many other flavors of fruit drinks) already prepared at a refrescaria, if you have one in your neighborhood.
TACO DIP
Seven layer taco dip is always a crowd-pleaser, although it's only tenuously inspired by traditional Mexican cuisine. To make it, simply layer seasoned refried beans, shredded cheese, guacamole, sour cream, salsa, diced tomatoes, and black olives. You can also add taco-seasoned ground beef for a heartier dish. Serve with tortilla chips.
SALSA BAR
Create a salsa bar with a few varieties of salsa, guacamole, and creamy queso dip. If you really want to be festive, use white cheese for the queso dip and arrange red salsa, guacamole and queso in long, narrow containers to resemble a Mexican flag. It's a good idea to have at least one option that isn't too spicy for guests who can't handle heat.
MEXICAN HOT CHOCOLATE CUPCAKES
Got a sweet tooth? Make Mexican hot chocolate cupcakes with a spiced chocolate frosting! The addition of cinnamon and a tiny dash of chili powder sets these apart from your run-of-the-mill chocolate cupcake. Get the recipe at
http://www.f...ting-recipe0)
FAJITAS
Fajitas are an ideal Cinco de Mayo party entree, and are also easy to make for a crowd. While a Houston Mexican restaurant called Ninfa's is credited with inventing the fajita as we know it today, very similar soft taco variations are popular throughout Mexico, although the meat might be diced smaller.
Marinate chicken breasts and beef skirt steak, grill, and slice into strips. Serve with sautéed bell pepper and onions and fresh tortillas. Provide lime wedges, fresh cilantro, and cotija cheese to sprinkle on top for a traditional touch.
ELOTE
For a more authentic taste of Mexico, try elote, a popular Mexican street food. If you've never had elote, it's corn on the cob spread with mayonnaise before being rolled in cotija cheese and sprinkled with lime juice, salt, pepper, and a spicy ground chile mixture. Corn on the cob isn't the easiest food to eat standing up with one hand at a party, so you may prefer to cut the corn off the cob and top with the same ingredients rather than serving it whole.
CHURRO CHEESECAKE
Feeling indulgent? Churro cheesecake is an American twist on the popular street cart dessert the churro, which is similar to a cinnamon sugar donut in stick form. It consists of prepared crescent roll dough as a top and bottom crust, with a cream cheese filling inside and buttery cinnamon-sugar topping. You'll never bring home leftovers of this dish!
TRES LECHES
Tres Leches cake is a traditional Mexican dessert of sponge cake soaked in a sweet mixture of evaporated milk, sweetened condensed milk, and heavy cream. Some recipes substitute coconut milk for a tropical twist. It can be topped with a sweetened whipped cream or not, depending on how indulgent you want it to be.
With the menu planning sorted, you've got plenty of time to focus on decorations and creating the perfect playlist for your Cinco de Mayo fiesta. Salud!
Share Planning a Bachelorette Party | Gift Ideas for Moms Who Live Far Away