Adult Popsicle Recipes
In theory, nothing is more refreshing and happy on a hot day than a frosty, fruity popsicle. The reality is that many commercially available ice pops are full of artificial flavors and geared more toward a pre-school palate.
Luckily, there are sophisticated ways to indulge your nostalgia and your summertime sweet tooth. It really is super easy and inexpensive to make your own popsicles, and they're just about guaranteed to taste better and be healthier than anything that comes in a cardboard box.
Check out our ideas for All you'll need is a set of popsicle molds or small Dixie cups and popsicle sticks.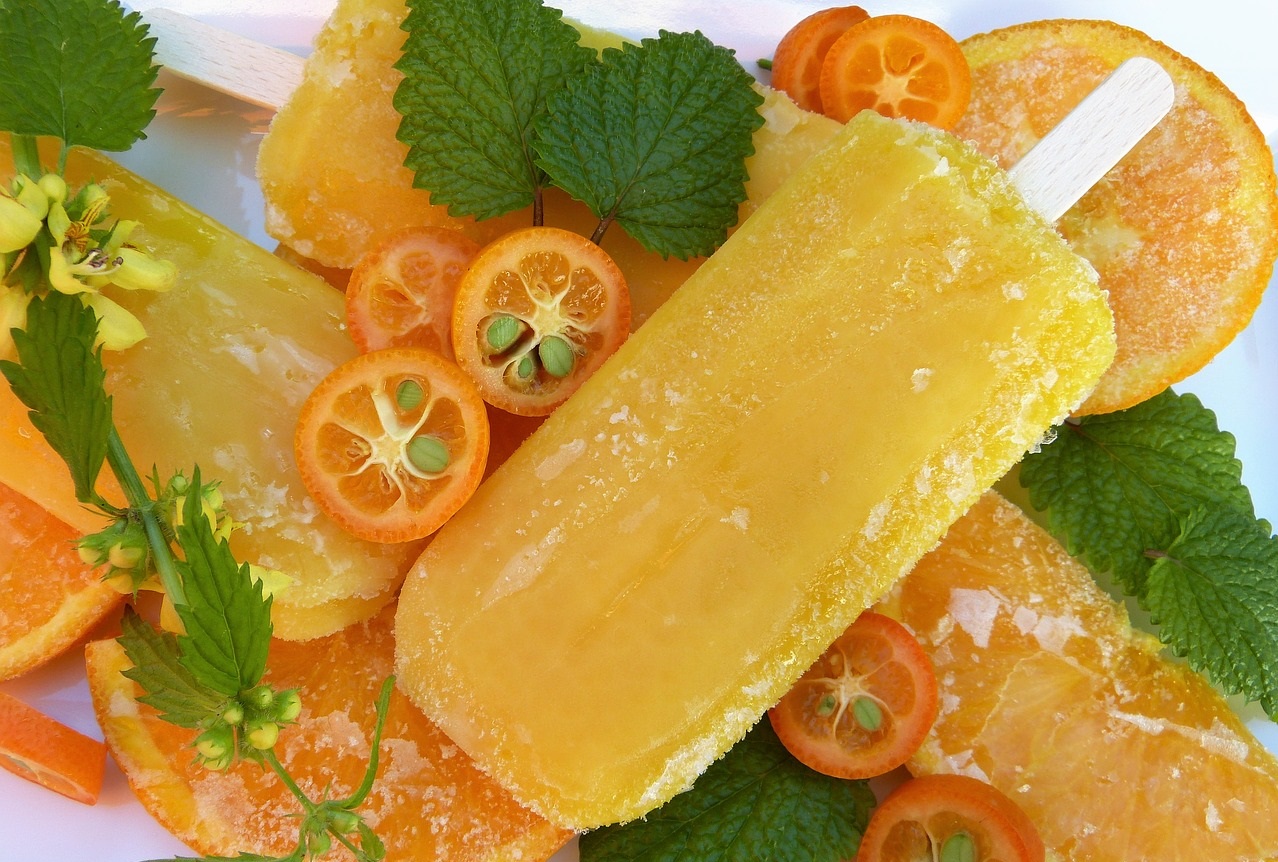 BLUEBERRY BASIL LEMONADE POPS
The addition of fresh basil elevates an ordinary berry lemonade to something a little more grown-up and adds an elegant twist. You'll be surprised how well the flavor combination works!
• Blend: 5 cups of lemonade (homemade is best) + 1 cup of fresh blueberries + small handful of fresh basil.
• Taste the mixture and adjust to taste.
• Freeze for several hours or overnight and enjoy.
If you don't like blueberries, feel free to substitute watermelon, strawberries- even cucumber! The possibilities are endless.
POPTAILS
What's more refreshing than a cool cocktail by the pool on a scorching day? The same cocktail, frozen into popsicle form! Stick with a fruity concoction with a fair amount of mixers, such as margaritas, dai-quiris, piña coladas, or screwdrivers.
Here are a few recipe ideas that are good candidates for freezing:
https://www....ktail-recipes
Just keep your frozen variations a little lighter on the alcohol. High alcohol-cocktails won't freeze well, so skip the mar-tinis and Manhattans.
Since even low-alcohol ice pops melt faster than regular popsicles, don't plan on storing them in a cooler for the day or you may end up with a liquid beverage.
FROZEN COFFEE POPS
Frappuccino fan? Take iced coffee up another notch with coffee ice pops! In the summer, we like more tropical flavors like coconut mocha, but you can't go wrong with more traditional flavors like va-nilla, caramel, and hazelnut. Adding a splash of Bailey's is an even more grown-up twist.
• Start with coffee brewed a bit stronger than you usually take it.
• Add sugar while the coffee's still hot so your pops don't get gritty.
• Cool and add milk or creamer, and/or a flavored syrup of your choice.
• Freeze for a few hours or overnight.
If you're in the mood for a pop inspired by Vietnamese iced coffee, use sweetened condensed milk in place of milk and sugar.
If you have leftover popsicle mix, freeze it into ice cubes and use them in your next iced coffee to keep your drink cold without watering it down!
EXPERIMENT WITH HERBS
Fresh herbs add an adult dimension to ordinary frozen treats. Experiment with flavor combinations like:
• Lemon and lavender with Earl Grey tea.
• Tropical pineapple, citrus, and verbena.
• Cucumber, lime, and basil.
• Limeade with a heavy dose of mint.
• Mango with a touch of chili powder.
Sky's the limit! Whichever flavor combination you choose, sample the syrup before you freeze so you have a chance to tweak before it's too late, and start with small batches to find your favorites.