Best Light Bites for Your Paint and Sip Night
Not sure what to bring to your next paint and sip night? Below, we've got enough light bite options to satisfy even the picky eaters. We picked foods that are light and healthy, but also easy to eat in the studio. They're not messy, don't require cutlery and won't leave your fingers greasy. And unlike a pizza box, they'll fit nicely on your table in between the canvases.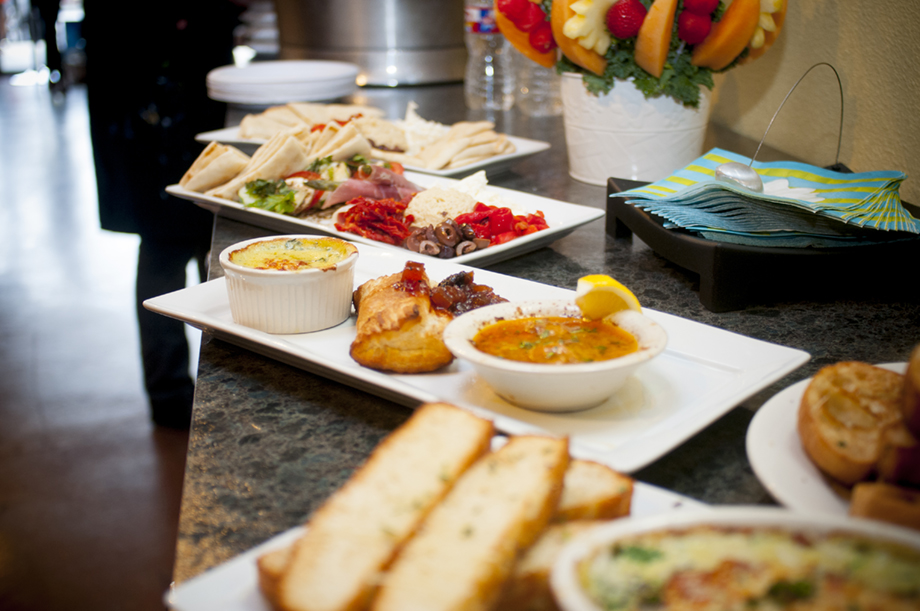 CAPRESE SALAD STICKS:
Toss cherry tomatoes, fresh basil leaves and mozzarella balls with olive oil, salt and pepper. With a toothpick, skewer a tomato, a small piece of basil leaf and a mozzarella ball. Repeat.
FRUIT SKEWERS:
Chop your favorite fruits and arrange them on skewers. Or, turn this treat into something more decadent by alternating strawberries and brownie bites!
TEA SANDWICHES:
Classic recipes for these dainty, crust-less sandwiches include pimento cheese; chicken salad; cucumber slices with cream cheese and ranch; or ham and cheese, but you can use anything!
EDIBLE SNACK CUPS:
Mini quiche and bite-sized fruit tarts are sure crowd pleasers, whether homemade or store-bought.
CHEESE AND CRACKERS:
Shout out to the most classic snack food of all time. A cheese sampler and a box on entertaining crackers are always crowd pleasers (and go well with wine!).
HUMMUS AND PITA:
The exotic cousin to cheese and crackers, hummus and pita has become a staple in our society – partly because it's so healthy and easy to eat!
FRESH CHOPPED VEGGIES:
Chopped celery, carrots and bell peppers may be humble, but in our experience, these are some of the first snacks to get eaten up.
PINWHEELS:
What is it about sandwich fixings stuffed inside a rolled, sliced tortilla that's so irresistible? There are infinite recipes for these snacks, many of which are quite hearty (in case you're looking for a dinner substitute).
Share Choosing the Perfect Wine | 2017 Food Trends: Snack Edition