How to Unplug for a Day
After years of constant connectivity, a digital detox can be a bit shocking for the brain. A lot of people experience extreme anxiety about the idea of being cut off from their devices, and don't quite know what to do with themselves. There's actually a word for this anxiety: nomophobia.
Wherever you fall on the nomophobic spectrum, you could definitely benefit from a day of unplugging. We've come up with a few ways to unplug and help you reconnect with friends or family – without a digital device in sight! Everything on the list is easy, free or inexpensive, and family-friendly. Leave the phone at home, or at least turn off notifications and bury it in a hard-to-reach pocket somewhere. Then enjoy some unencumbered quality time with your favorite people.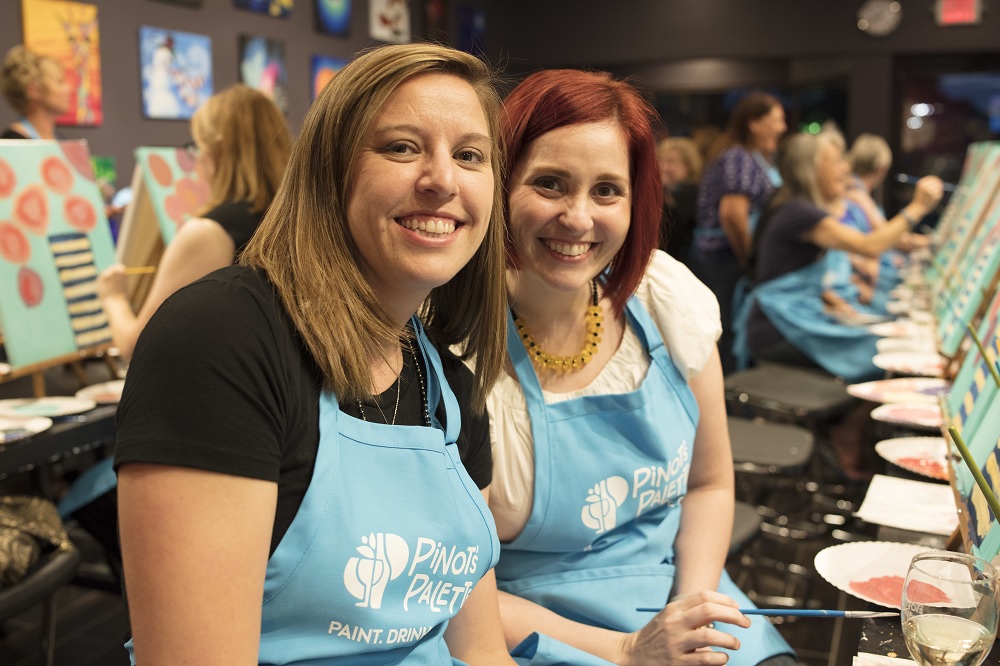 1. PACK A PICNIC
The weather is starting to warm up, spring flowers are blooming, and there's no better time to enjoy a picnic at a local park. Whether you go gourmet or kick it old school with PB&Js all around, this one's a no-brainer.
2. VISIT THE ZOO
Load up the kids and head to your city's zoo to check out all the new baby animals that were born this spring. You won't be able to snap photos for Instagram, but you can take plenty of mental pictures and enjoy the moment instead.
3. CATCH UP WITH AN OLD FRIEND
Before the cell phone break, call that old friend from college you've been meaning to meet up with for ages and set plans to actually meet up with them. Chat over coffee, share a bottle of wine, or even meet at a park so your kiddos can play together, but make it happen!
4. VOLUNTEER
Part of Disconnect to Reconnect is connecting to your community as a whole, and volunteering is a wonderful way to do that. Sign up for a shift at a soup kitchen, help out at the local animal shelter, or find a way through your place to worship to help.
5. TAKE A HIKE
Lace up your hiking boots at enjoy the great outdoors! Whether that means a challenging mountain hike or simply a long walk down the walking trails at a nearby park, take the time to enjoy the beauty of your local surroundings.
6. PUPPY PLAY DATE
Bring your doggy to a dog park and let him run wild with a whole pack of new friends. As an added bonus, you'll get to meet some fellow dog-lovers and maybe make a new friend yourself.
7. GET INTO GARDENING
There's no time like the present for a springtime garden overhaul. Weed your flowerbeds, plant some colorful new blooms, and prune back any bushes that are getting out of control. You'll enjoy the fruits of your labor all year long!
8. PLAN A HOT DATE
Make time for several hours of uninterrupted quality time with your sweetie. Try out a romantic new dinner spot you've been eyeing, and take the time to really catch up and enjoy one another's company and good conversation.
9. FIND YOUR INNER IRON CHEF
Using only the things already in your fridge and pantry, improvise a delicious meal. Incorporating ingredients that don't go together at first glance is a fun challenge. Even if your invention ends up being a flop, it will be a good time!
10. MAKEOVER PARTY
Get your girls together for some mother-daughter beauty bonding time! Break out the curlers, nail polish, and all those makeup samples living in the bathroom drawer and try out a new style. One upside to doing this device-free is that if your experimental look isn't a keeper, there's no photographic evidence it ever happened.
11. GET CRAFTY
Hit up Home Depot or Hobby Lobby together for supplies and tackle that DIY project you've had saved to your Pinterest board for ages. The resulting masterpiece will serve as a fun reminder of your Day of Unplugging.
12. SOAK UP SOME CULTURE
Choose a museum of particular interest to you and spend the day learning and enjoying a little culture. Art? Natural science? Local history? Up to you! There are also tons of oddly themed small museums that can be seen in an hour or so and only cost a few bucks.
13. SEE A SHOW
Buy tickets to a play, concert, opera, art show- whatever you want! Community theaters are a great way to see a not-quite-professional caliber performance for a fraction of the price of a touring Broadway show.
14. SEEK A THRILL
Challenge yourself to try something that scares you a little bit. Skydiving, bungee jumping, rock climbing, and hang gliding are all lots of fun. If that's a little too much adrenaline, opt for water skiing, go-kart racing, or a visit to the trampoline park instead.
15. PAINT AND SIP
Hone your artistic skills, spend time with friends, and enjoy a good bottle of wine in the process. A paint and sip class is the perfect way to enjoy one another's company in a fun, relaxing environment.
While you might find yourself starting to reach for your phone a few times early on, soon you'll be having so much fun you won't even notice it's missing. Who knows, you might even want to make device-free days a regular thing!