National Day of Unplugging
While modern technology makes it easier than ever to stay in touch, it has also made it harder to connect in ways that really matter. You receive notifications the instant you have a new email, old acquaintances from your junior high homeroom can send Facebook messages to say hello, and the whole wide world of Instagram is privy to your latest culinary masterpiece. But are these connections really meaningful?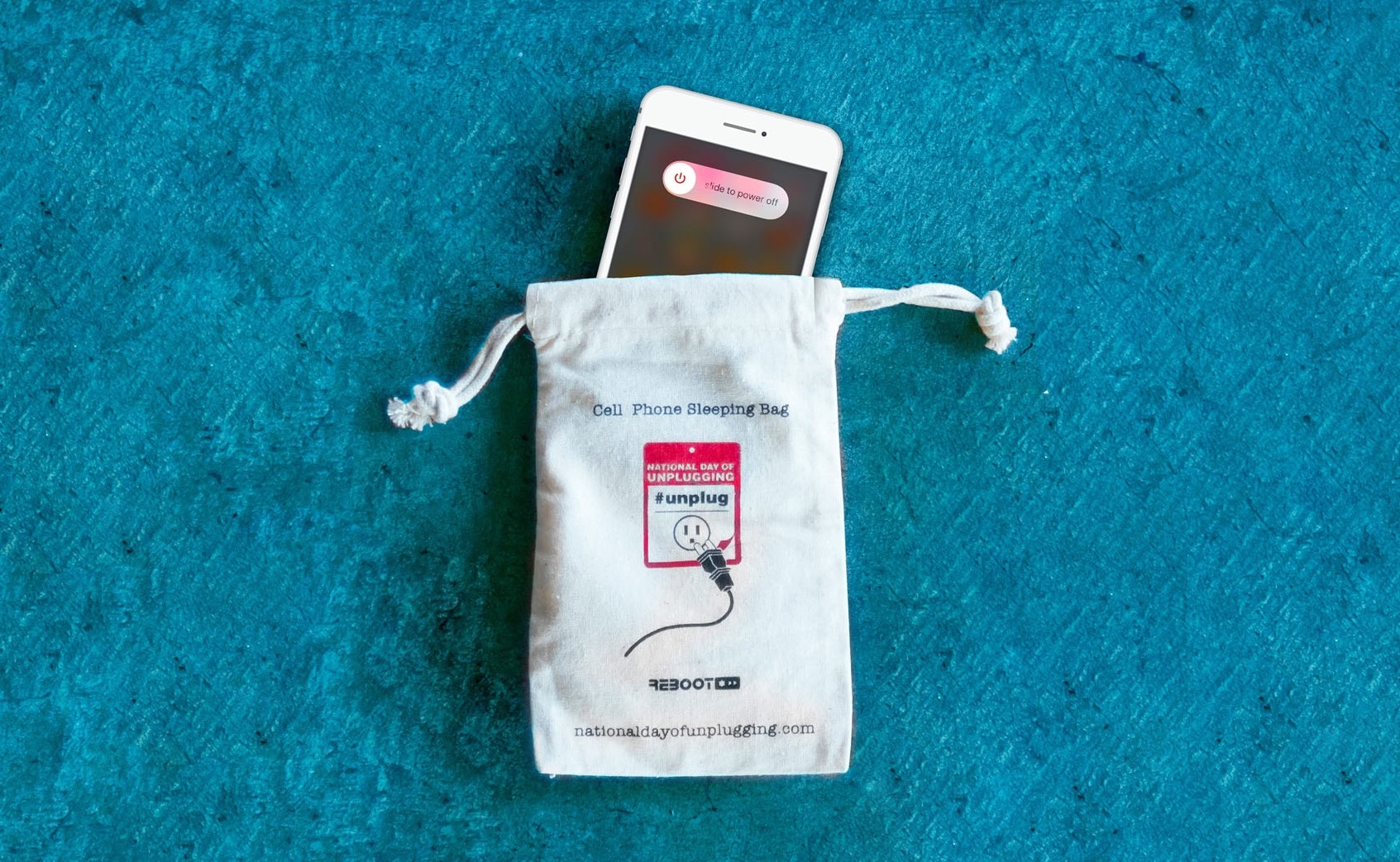 DISCONNECT TO RECONNECT
The idea of Disconnect to Reconnect is simple. Rather than spending 10 minutes trying to get the perfect picture to show your friends on social media how much fun you're having, just enjoy the moment. Savor your lunch instead of using the break to respond to emails and texts. Instead of sending a silly meme to make your friend laugh, tell them a funny story in person. Spend less time performing for others and more time being with others.
Yes, technology is great, and has simplified many aspects of our world. But it's important to take a break from the constant electronic contact that's become the new normal. That's why we urge you to Disconnect to Reconnect in the ways that count.
Texting is convenient, but wouldn't you rather catch up with an old friend over coffee? You could let your kids brush up on their verbal skills with a reading game on their iPad, but reading a book together is so much better. You know you're overdue for an intimate evening with your spouse, no phones allowed. The quiet might seem weird at first, when you've become used to the constant dings and buzzes of phone notifications, but we think you'll find it relaxing. Really!
NATIONAL DAY OF UNPLUGGING
March 9th and 10th, from sundown to sundown, mark the National Day of Unplugging. The idea was conceived by the nonprofit organization Reboot. To encourage people to pull their noses out of their phones and be more present, Reboot provides cell phone "sleeping bags" free to everyone who takes the National Day of Unplugging pledge.
Participants in the National Day of Unplugging pledge to spend 24 hours without using ANY digital devices. Instead, they'll connect with themselves, their loved ones, and their communities in real time. No phones, no computer, no TV, no tablets.
"But wait!" you might say. "I have to use my computer for work." Not so fast! The National Day of Unplugging falls from sundown Friday to sundown Saturday, so if you work a typical schedule, you'll be off the clock. No excuses!
If the idea of 24 technology-free hours seems daunting, you can receive free resource kits suggesting activities to keep you busy with your group of friends or kids. Visit www.nationaldayofunplugging.com to sign up for yours.
Device-free time doesn't have to be wall-to-wall social engagements, either. Save some of that quality time for yourself! Go jogging sans headphones, enjoy a good book, do some yoga, meditate, have a relaxing bubble bath- the options are endless. Whatever you choose, don't neglect yourself when you're planning out how to spend your "cordless" hours.
We hope you'll join us as we observe the National Day of Unplugging. And we hope you enjoy on face-to-face interactions with loved ones, quiet time for yourself, and learning to be more mindful in every moment. It's time to Disconnect to Reconnect. You'll be glad you did!