Pinot's Palette Supports Performathon 2016
Pinot's Palette is proud to announce their support of the 34th Annual Performathon... A concert extravagranza and fundraiser hosted by Merit School of Music.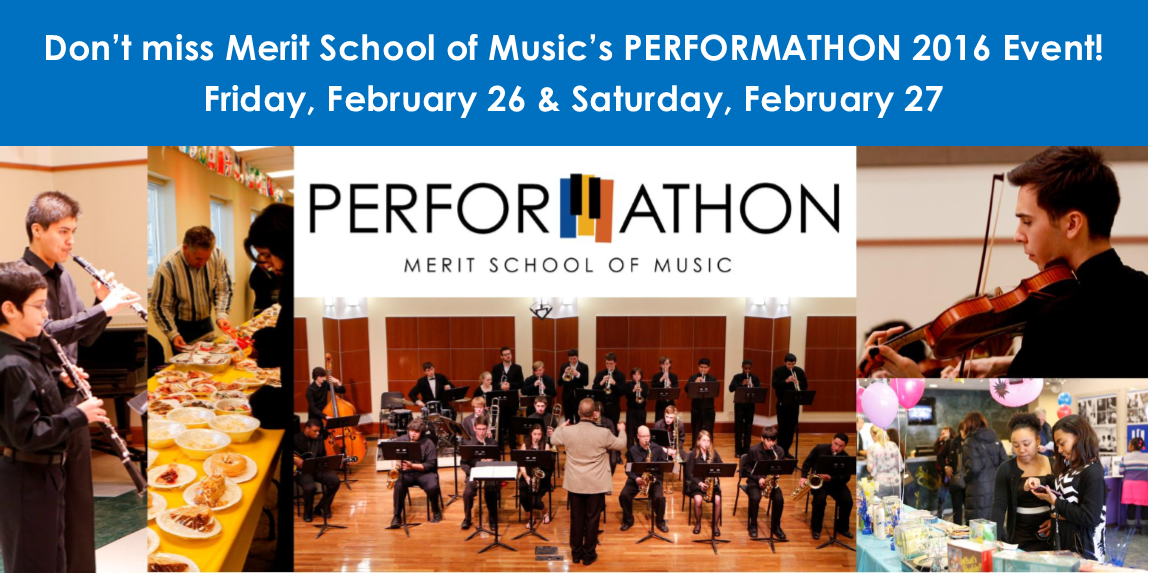 What:
A Full Day of Musical Performances featuring Merit students hosted by the Merit Parent Association
Why:
All Performathon proceeds support Merit's scholarship and financial fund — making high quality music education accessible to thousands of children across Chicago. Not to mention, you'll have a chance to bid on a 2-Hour Painting Experience for Four donated by Pinot's Palette and many other great prizes!
When:
Friday 7pm-9pm, February 26, 2016Saturday 9am-6pm, February 27, 2016All performances are FREE and open to the public
Where:
Merit School of MusicJoy Faith Knapp Music Center38 South Peoria Street, Chicago, Illinois 60607
Who Attends?
More than 1,500 music lovers, family members and friends to Merit's hall from across Chicagoland