Resolve to Give in 2017
Happy end of January, all! Did you lose those 10 or so pounds you wanted to lose? Get the garage cleaned out finally? Nail down that budget to save more? Whether you believe in making them or not, New Year's resolutions are usually made with the purpose of making us healthier, happier, wiser, and all-around better people. At Pinot's Palette, we believe the best self-betterment comes from helping others. Like Ralph Waldo Emerson put it, "The purpose of life is not to be happy. It is to be useful, to be honorable, to be compassionate, to have it make some difference that you have lived and lived well." This year, we'd like to help you help others, and we came up with a list of easy and fun ways to do it.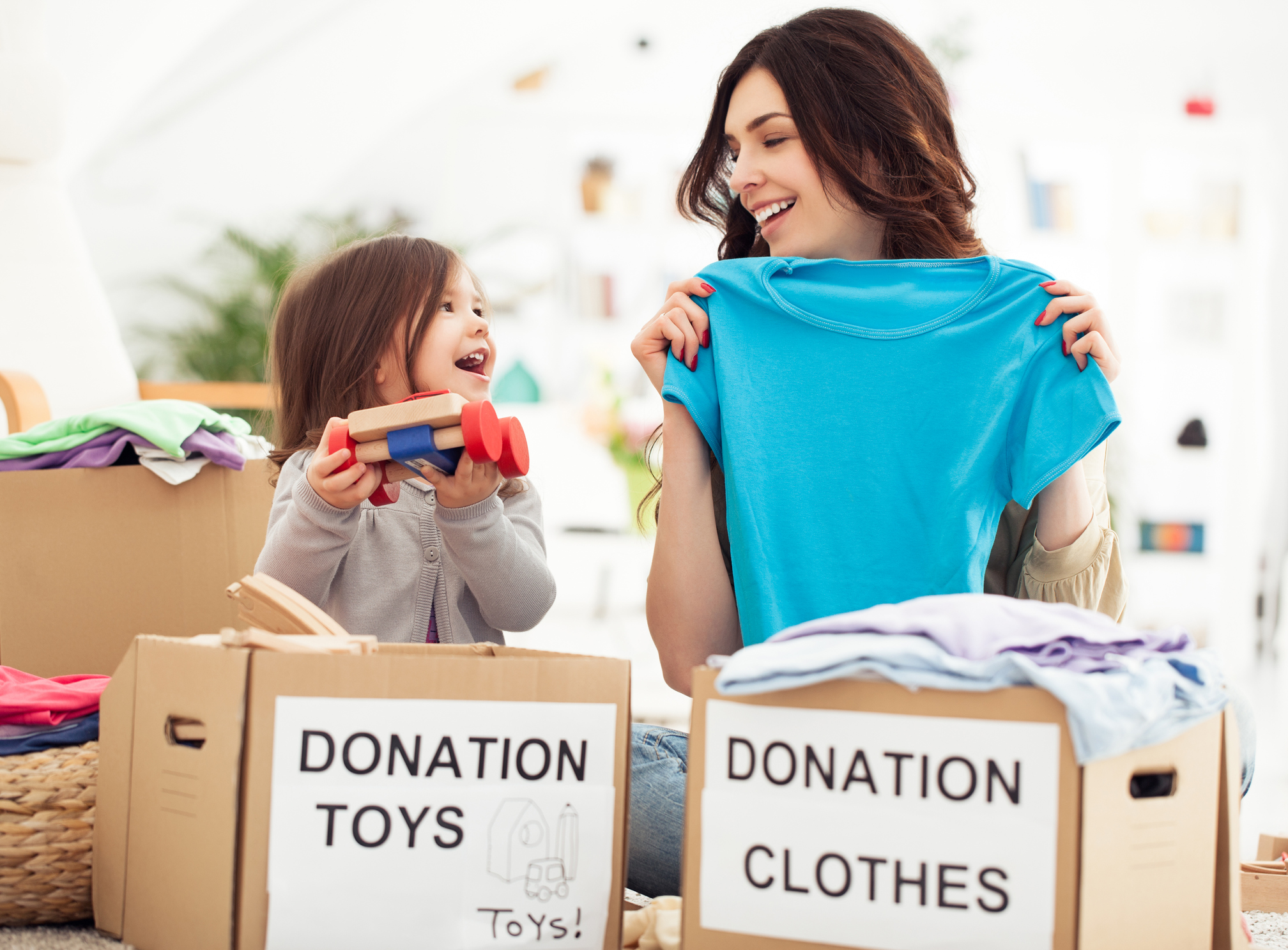 1. Host a 'Painting It Forward' Party at Pinot's Palette
Pinot's Palette is proud to partner with local non-profit organizations and charities that help our communities. Contact the location you'd like to attend and they'll get you set up. All you have to do is get your friends, family, or coworkers together and have a great time!
2. Book Some Fun Runs & Races
Active.com is a website that will give you lists of all the races, runs, and other activities benefitting local organizations in your area. You can find everything from a 1k race to a full marathon, to a mud run. Some events even offer wine tastings along the way, which we definitely approve of.
3. Host a Clothing and Accessories Trade Night
This is a great way to keep that resolution you made to clean out your closet! Invite your friends to gather up all the clothes, shoes, jewelry, and accessories they no longer want, and have them bring them to a get-together. If anyone wishes to trade, they may do so. Everything left over gets donated to a local organization, Goodwill, The Salvation Army, etc.
4. Your Own Resale Shop for a Cause
The past couple years have seen a big boom in sites and apps to sell your stuff like Poshmark, Letgo, and of course, Craigslist. It's like your own online garage sale. Some sites take a small percentage of your profits, others are completely free. Use yours with the specific purpose of donating some or all profits to charity, and again, you'll be working toward that goal of getting rid of things.
5. Get the Kiddos Involved with a Lemonade Stand
You may have heard of National Lemonade Day which seeks to teach kids about entrepreneurship. It is traditionally held in May every year, but we believe any time (weather permitting) is great time for a good ol' lemonade stand! Depending on the climate in your area, your kids can set up shop and sell lemonade, ice tea, hot chocolate, or coffee, with the goal of putting all profits toward the charity of their choosing. They learn about running a business AND being charitable at the same time.
6. Poker Night with a Purpose
If this is a weekly or monthly ritual for you and your friends, make some nights benefit nights. Like they do on celebrity-edition game shows, have everyone choose an organization to play for. Then—you guessed it—donate all the winnings!
7. Get Artsy with It!
Ever wanted to sell your art, crafts, jewelry, clothes, etc.? Sites like Etsy, Artfire, eCrater, and Society6 let you sell your handmade goods for a small fee. Get your new shop going online this year, and donate a portion, or all of the proceeds to charity! Make this the year the artist in you becomes philanthropic entrepreneur!
There are hundreds of ways to give more to others. If you don't have money to give, give your time. Go spend time helping out at a shelter for people or animals, work as a disaster relief volunteer, or a worker on a Habitat for Humanity Build. Or donate your talents of writing, teaching, coaching, etc. Like Anne Frank said, "No one has ever become poor by giving." May your hearts be full this year! Cheers!