Pinot's Palette App for your iPhone
Did you know that there is an iPhone App to bring you a content rich experience when using your iPhone. The App provides an up to date and green way to see the studio calendar - easily and you know its up to date and fresh. Once the App has been installed.
Find and Favorite the Wayne studio.
Browse the schedule & review paintings.
Sign up for classes from your iPhone.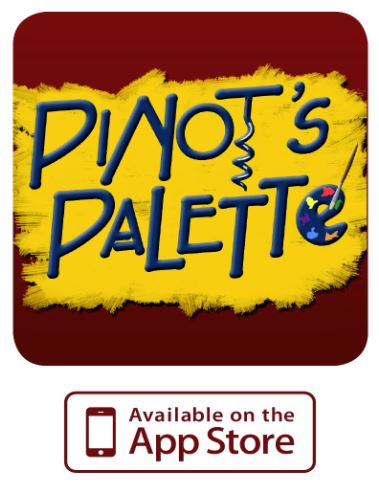 Follow the iTunes link below and download this great app. To quote an infamous painter..."All great painters have a great apps."
A Customer Review of the App.
App rates a "4," but Pinot's Palette itself gets 5 stars!
by rena1123
Pinot's Palette itself is absolutely delightful: Great staff, fun atmosphere, cool method of instruction. Overall, the app is decent: It presents a nice, easy, visual way to browse the classes, and makes signing up "relatively" easy.