Best Venues for Team Building Activities
Have your company's team building activities become predictable? Do you suspect that some of your employees will come down with mysterious illnesses the day of this year's bout of trust falls and motivational speeches?
Though the point of team building is to get everyone involved and excited, it can be difficult to do just that if your company trots out the same tired activities every time your employees get together. If your team building activities seem to be inspiring more boredom than anticipation, then maybe it's time to consider something a little more fun and unusual. Maybe it's time to consider the following offbeat venues, all of which have become increasingly popular spots for employees to blow off a little steam and grow closer to their co-workers.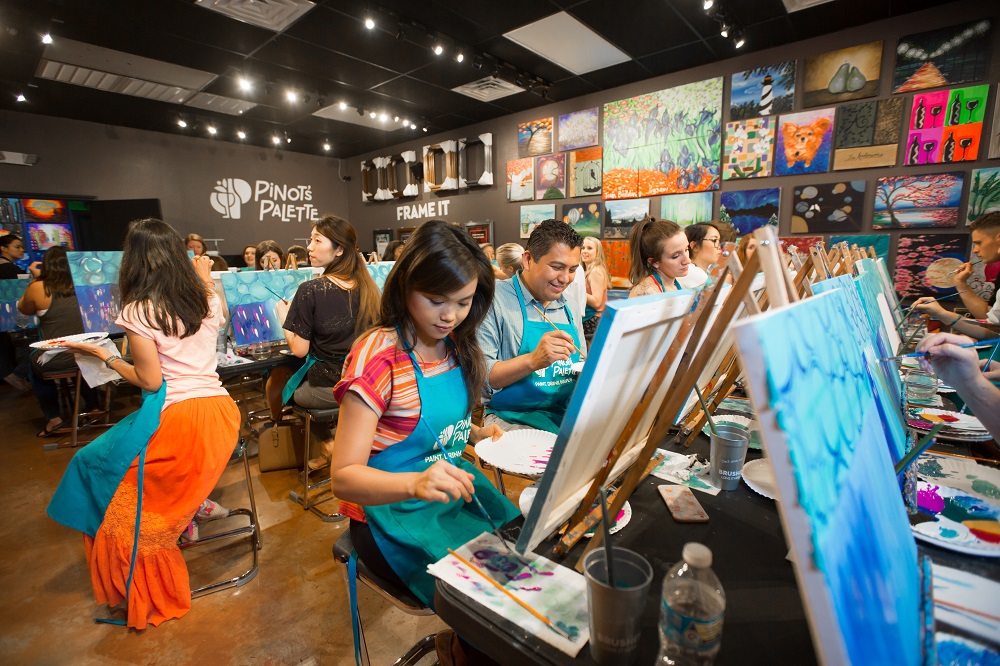 IMPROV WORKSHOP
Depending on the location of your business, your local improv troupe may work out of a comedy club, a university, or out of their own dedicated studio space. Either way, many of these troupes offer full day and half day sessions in which comedy experts teach your employees the basics of improv.
This is actually a skill that the members of your team can use for much more than just making each other laugh! The core of improv, after all, is in improvisation. If your employees can make something funny out of nothing, then they'll be just as adept at thinking on their feet when something unexpected occurs during business hours.
What's more, improv allows your employees to collaborate in a stress-free environment and gives them the opportunity to exhibit skills they can't always showcase at the office. The confidence they'll gain from a successful performance will go a long way toward convincing them of the benefits of healthy teamwork. Any fear of speaking up in a meeting or making their opinion known will seem like nothing after they've worked up the nerve to get on stage and make a fool of themselves in front of their co-workers.
KAYAKING/CANOEING
Do your team's interests trend more adventurous than comedic? If so, there are few better ways to feed that sense of adventure than to get your employees out on the water for a day of kayaking or canoeing. One of the best parts about this activity is that it can be done no matter where your company is. If you're based in a city, you're certain to find a canoe or kayak rental service that'll let you and your team paddle around in the nearest river or waterfront. Companies based out in the country, meanwhile, can make use of companies that'll take your employees up and down the nearest creek as many times as they like.
This can be a great activity for your team if you're trying to get across the message of how one employee's weakness can be covered by another's strength. Pairing a less experienced rower with one who's done it many times, for example, will put those employees in a position where they need to communicate and collaborate in order to keep up with the rest of the team. No matter how you organize it, a sunny day out on the water can boost the morale of even the grumpiest employee and give your team plenty of fond memories of the fun they had growing closer as co-workers.
PAINT & SIP
Though you may have considered a paint and sip venue for a teambuilding exercise in the past, you might have been scared away by the thought that the activity wouldn't be appreciated by the less artistic members of your team. Not to worry – at Pinot's Palette, our activities are designed to be fun for artists of all skill levels, from stick-figure stylists to the office Picasso.
Depending on the location, you can have the members of your team work on their own individual paintings or come together to create a collaborative piece. (The latter could be a great option for companies that've been looking for something to hang in the lobby that speaks to the personal talents of their employees.)
There are also events like mystery painting, musical chair painting, and jigsaw puzzle painting to keep things fresh and lively among your group. The best part? Every one of these activities is guided by a trained painting expert who will help guide your employees in the creation of their individual or collaborative masterpieces. It's a fun, judgment-free environment conducive to building relationships and confidence.
Check in with your local studio to find out more about venue, activity, and food and beverage options. No matter the size of your team or the level of their artistic ability, Pinot's Palette has what it takes to make your next team building activity one your employees will never forget.
TEAM BUILDING FOR EVERYONE
As the organizer for your company's team building activities, it can be frustrating deciding on a venue that speaks to every employee's particular interests and abilities. The trick is not to find a place that's perfect for everyone; rather, choose a venue that's accommodating and friendly enough to ensure that even employees with opposite interests will still have a good time.
That's exactly what we provide at Pinot's Palette: a place where anybody – alone or as part of a team – can come and create in a relaxed and welcoming environment. We wish you the best of luck in finding the perfect venue for your next team building activity, and we invite you to learn more about how Pinot's Palette can provide you and your team with the artistic experience of a lifetime.