Planning a Team Building Event
Organizing enjoyable team building activities for a corporate event is tough. To a lot of people, the idea of work-sponsored fun is an oxymoron, often because past events they've participated in have been uncomfortable.
Being part of a team that never gets to know one another makes for a boring work week. It can make employees feel unsupported at work and increases the likelihood that they'll find greener pastures.
What's a boss to do? Follow these tips for team building activities, you can plan events that your group will actually enjoy, no matter how different their personalities seem to be.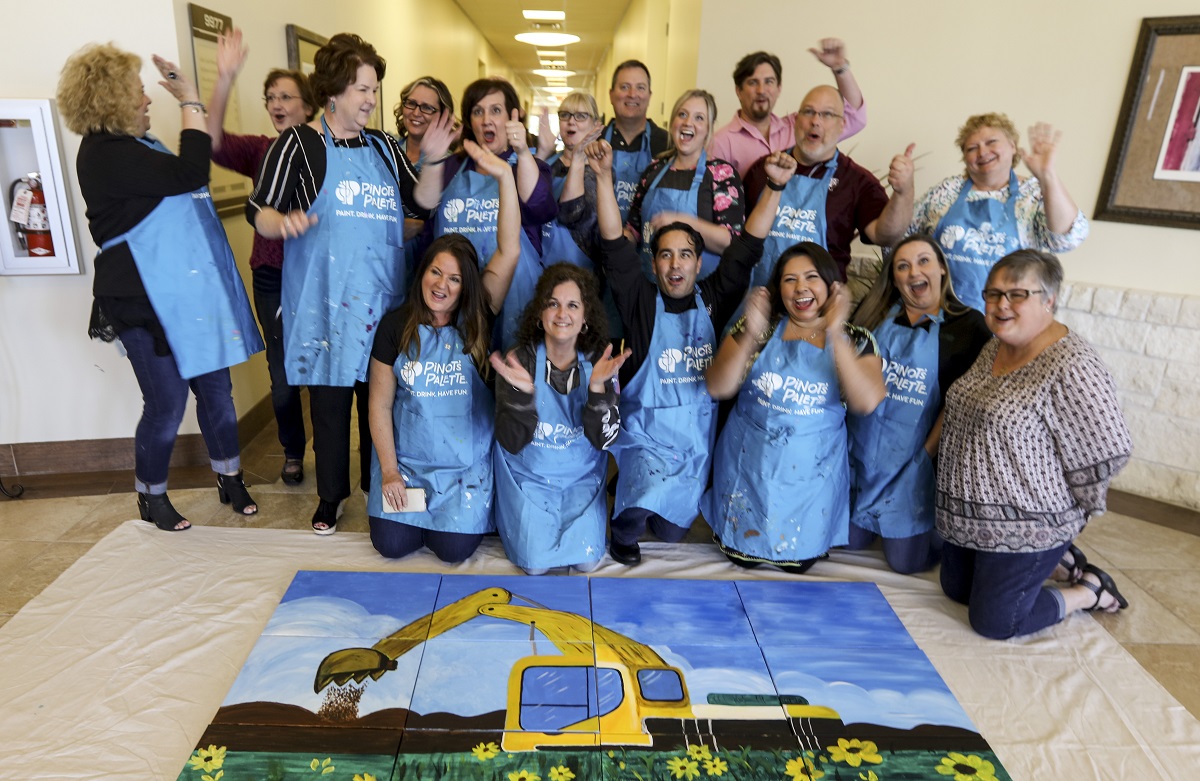 KNOW YOUR TEAM'S LIMITS
Please, please don't try to convince people to do a high ropes course if they're afraid of heights, or attend a boat cruise if they get seasick. Whether a team member is physically unable or simply uncomfortable, making them try an activity is not going build up your team.
Be considerate of less gregarious team members, who may shy away from activities like karaoke where they're forced to be in the spotlight. These events are a lot of fun if the only people who participate are those who want to, and everyone else gets to watch from the sidelines.
BALANCE COMPETITION AND CAMARADERIE
How competitive your team building events are depends on the personalities of your group members. For some, a hardcore softball rivalry is just what they need to bond with their office mates. Other groups may benefit from something more low-key; for instance, changing the team rosters for each game so there's less of an "us vs. them" mentality.
For less physically-inclined employees, look for activities that are stimulating without being strenuous. Lately, escape rooms have become popular for company events. Escape rooms are a pretend imprisonment setting where participants are locked in and must work to find clues to unlock their "cell." You can work against the clock or compete against a group in the next room. If that sounds too complicated, bowling, kickball and golf also make for great, semi-competitive group outings.
Go the non-physical route with a chili cook-off, scavenger hunt, or board game tournament. Can you make painting competitive? You bet you can! How about prizes for the most realistic, the most talented and the most eye-catching?
GIVING BACK IS A GOOD FALLBACK
Community service projects are great ways to spend time getting to know one another without taking anyone too far outside their comfort zone or range of abilities. Plus, helping your community leaves everyone feeling good about their day. Take your team to a food bank, Habitat for Humanity build, community garden or some other local project. Even if you go the construction and renovation route, there are plenty of tasks anyone can help with, whether they are an avid DIYer or have never picked up a hammer before.
GET CREATIVE
Encourage your team to get their creative juices flowing and the conversation will flow, too. Pastry making class? Pottery spinning? How about painting? Bonus points if your event includes a bar. After all, a good cocktail is a jumpstart to creativity, conversation and laughter.
TEAM BUILDING DONE RIGHT
Team paint and sip events at Pinot's Palette are all about creativity, teamwork and fun – not to mention stress relief. No art experience is needed because an artist walks your group through every step.
There are lots of group painting events to choose from. With jigsaw paintings, guests paint part of a picture on individual canvases, and work closely together to make sure their canvases line up to create a mural. Collaborative paintings are come-and-go style where guests can contribute as much or as little as they want to a large shared canvas. There are mystery paintings, musical chairs paint events, the classic paint and sip, and more.
Every event detail is tailored to your needs, with planning and setup managed by our studios. Pinot's Palette is perfect for team building activities, client appreciation, fundraising events and holiday parties. We've definitely got a little something for everyone.