Out Of The Box, 2017 Style
Breaking out of the day to day routine can be the creative catalyst your team needs to reach new heights in 2017.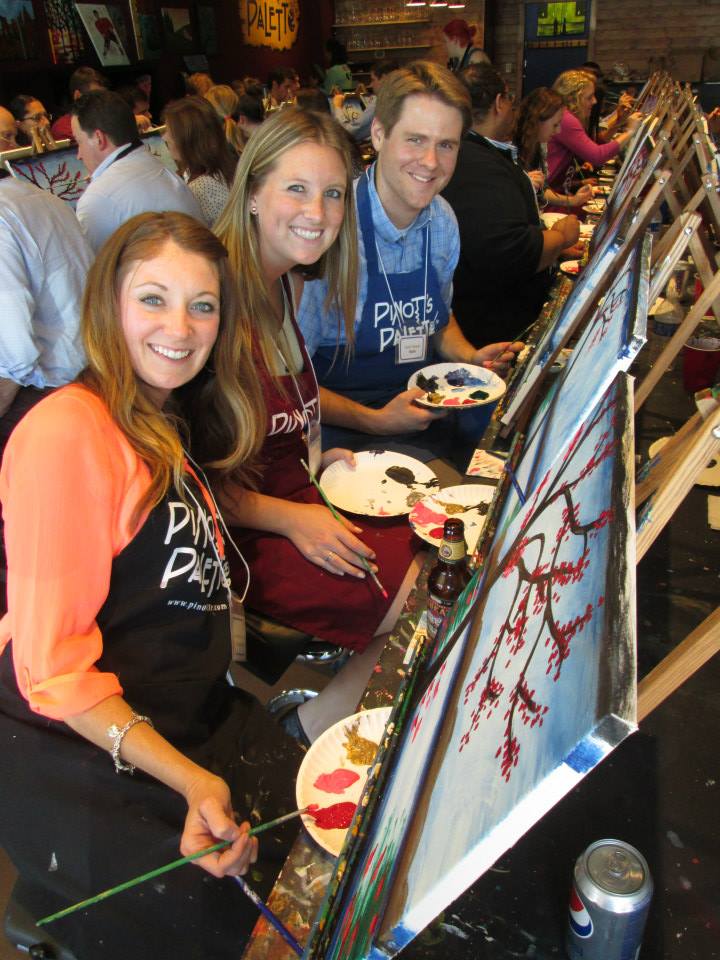 Looking for ways to jump start your team's creativity? Our 2017 specialty and #bebold creative message may be just the thing your team needs! Our team of talented artists will help your team break out of the "box" by encouraging unique choices and "going rouge" on the canvas. These bold individual choices could be as simple as selecting an unplanned color or playing with the scale of the paintings shapes or adding in improvised details. Each choice the painter makes leads them closer to their uniquely created masterpiece, building confidence and perspective each step of the way.
Inquire with our studio about our team building events by emailing us at theglen@pinotspalette.com or following the link below. We'd love to suggest a painting that will encourage your team to get creative and #bebold and celebrate the start of 2017 and the success ahead!