What it is... Pinot Perks Rewards Program
It's here, it's here, our rewards program is finally here!! For all you paint and sip devotees, get your corks ready and be prepared to get free stuff! If you're doing a happy dance like us right now, be sure to click the Pinot Perks link at the top of the page to sign up. You get "corked" just for registering!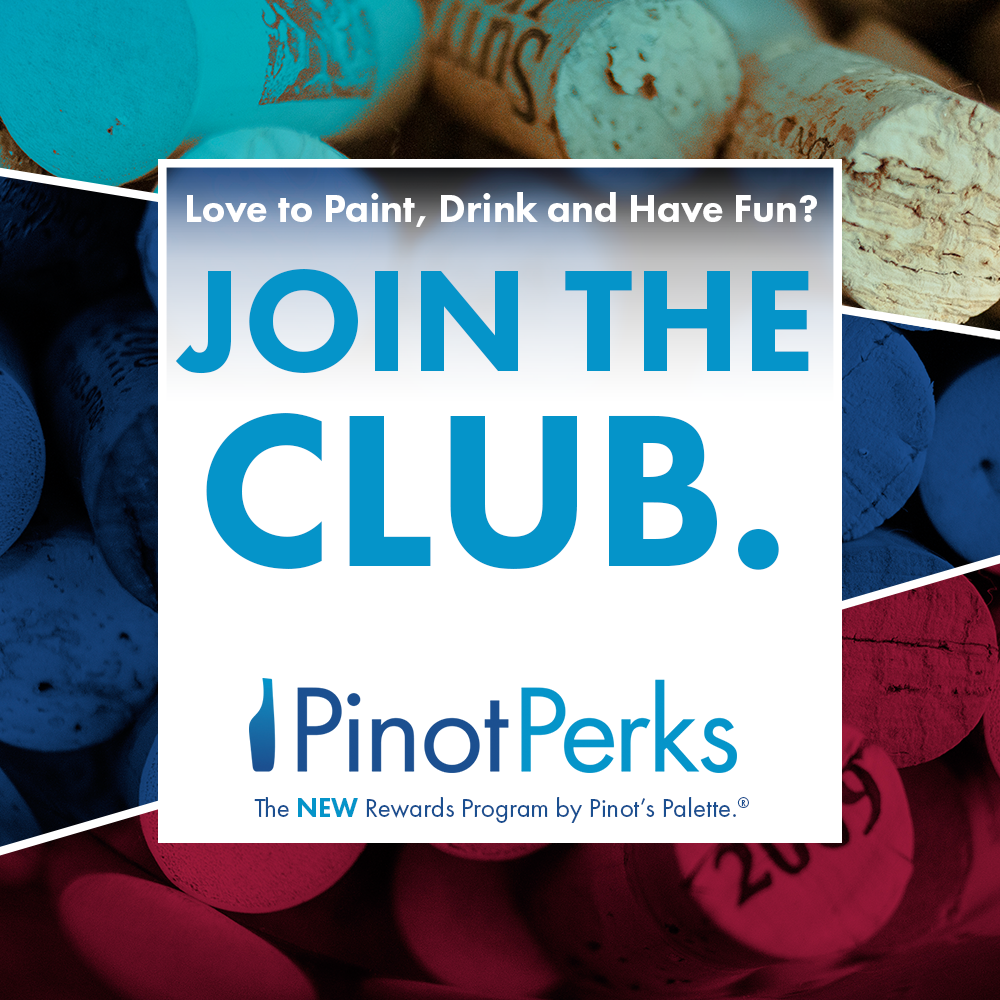 Here's some more info from our amazing HQ team...
Pinot Perks allows guests to sign up online or in the studio and soon be on their way to Club Level, Collector Level and Connoisseur Level, "collecting corks" towards free studio classes, priority seating, swag and more. Membership features extend to shopping in-studio or online, attending an event and inviting others to join the program. Additionally, the perks are not solely driven by the number of visits, but also by the size of purchases at Pinot's Palette. Rewards can be used towards free studio classes, priority seating, swag and more.
"More than two years of research went into creating our Pinot Perks program," says Craig Ceccanti, Co-Founder and CEO. "We wanted to offer a meaningful rewards program for our loyal studio guests with the ease of their smartphone or computer. The automatic tracking allows our franchise owners to follow everything, deliver a superior experience, and forecast business without any additional work. And as we learn more about guest behavior, we will be able to serve their needs and exceed their expectations. Our customers will help us elevate their experience."
We, at The Glen, truly hope this rewards program will delight you!