Take Your Art to a New Dimension with Black Light Painting at Your Local Studio!
Bring the wine and the glow sticks! When the lights go off, it is time to set your fears aside and go with the flow. By combining black lights and special paint, the atmosphere inside the Pinot's Palette studio electrifies as the canvases come to life in a whole new way.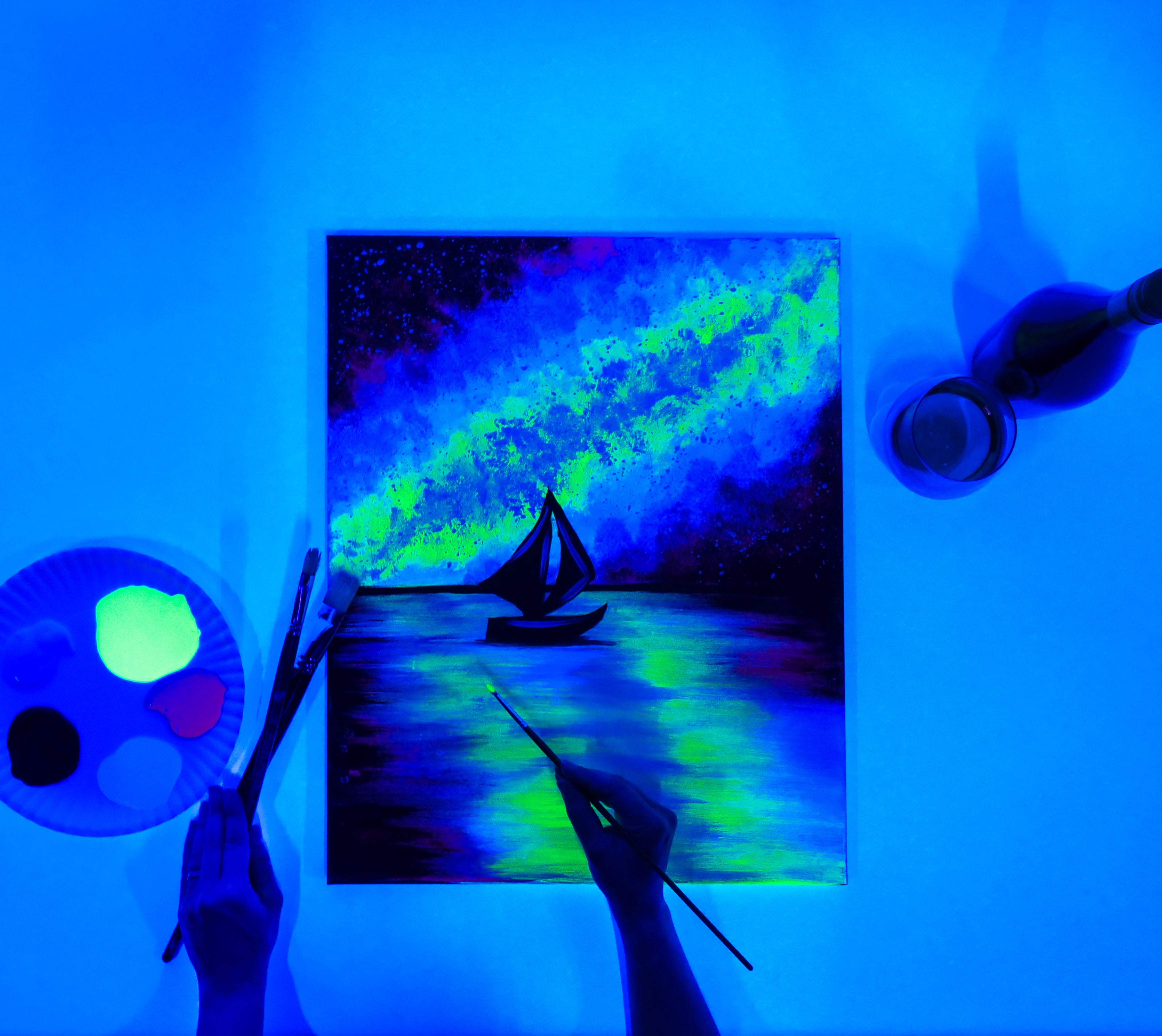 What to Expect:
After you arrive, get seated and pour a glass of your favorite beverage, you will be given paint colors that will look psychedelic under the hanging black lights! Every brush stoke will add a colorful strobe that appears to beam off your canvas. It is like magic before your eyes!
Just like the rest of our paint and sip classes, no previous painting experience is required! Your instructor will guide you into creating a glowing masterpiece that shines under black light and looks amazing under normal lighting too!
Black light painting is perfect for friends, family and even date night! You will create new memories watching your art glow like never before!
What to Wear:
We encourage you to wear white or neon clothing to glow right along with your electric painting! Feel free to add neon face paint and glow sticks to add an additional pop of color!
Check your local studio's calendar to take your painting to a new dimension! Your art will glow in ways like never before at your next paint and sip event.
Share Book a Black Light Class | Watch Our Black Light Video