paint and sip best customer experiences of the year
We love happy customers and love when they share those amazing experiences with us! Check out some of the best reviews of the year! Cheers to many more experiences like this in 2017!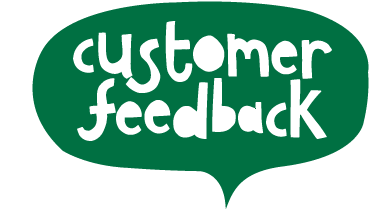 "Lynette B" Been to many other painting establishments BUT Pinot's Palette The Glen is the best. That is why we keep coming back. We're done trying other places because we know Pinot's is the best.
"Cheri E" Thank you for making our birthday gathering so special and for being such a happy part of our last year. We had many first time painters as well as painters that have painted at other places and they were all super impressed and thrilled w their painting. Love you guys!
"Kate G" The instructor was very entertaining, informative, helpful and made the experience a lot of fun. She genuinely seemed like she was having fun painting with us, which was nice. The other associate who was bartending and helping us was very friendly and signed us up for the rewards card. She even stayed after the class and spoke with my friend and I for a bit about upcoming paintings that we were interested in. They were both very accommodating and made the experience fun. We'll be back soon!! Thanks!
"Liz K" As an artist myself I absolutely love this kind of company and experience. Thank you for making my Tuesday night so much fun!!!
"Margaret M" That was the best experience in my life . l will come back for sure.
"Patti L" I look forward to a relaxing enjoyable evening and always get it -- that's why I keep coming back. staff are always upbeat and helpful.
"Caitlynn C" I have been a a few different places that offer the wine and painting experience, and honestly, Pinot's Palette was by far the best one. I love how there were multiple painters, one in the front, and one in the back, as well as someone walking around helping. I went for Mother's Day and it was a full class, and everyone still got tons of attention. The lead instructor was amazing and super engaging. Like I said, I've tried many different places, but this one I will definitely return to. Please note that I am not the type to typically review places, but this was definitely necessary. Thanks again!!!
"Stephanie M" We loved the class. The instructors were so helpful and accommodating. My mom became ill halfway through the class and had to leave early. The instructor and bartender went above and beyond to accommodate us. They helped finish her painting and provided us with passes for her to come back to another class. I will definite recommend Pinots Palette to others. Thank you to the instructors for going above and beyond!!
"Melissa B" This was my very first time taking one of these popular classes and I'll admit that the evening exceeded my expectations on so many levels! The energy in the room was quite amazing, VERY nice size crowd and really a lot of fun. My husband, who claims to have no artistic ability, came home with a very impressive piece. Loved the whole experience. We'll be back in a few weeks.