Healthy, Creative Minds!
Not starting off your 2019 the way you wanted? New Years Resolutions get forgotten about after New Years hangovers… Or that new bullet journal you wanted to try was shelved once the kids started school again. We've all been there. It's so easy to get discouraged when you don't get that perfect timing. Well, time is a man-made concept, and self-care is forever; so start whenever! And you don't have to do these things consistently – you can do these once in a while to get that positivity boost, or you can do them every day or week or month to make even more progress.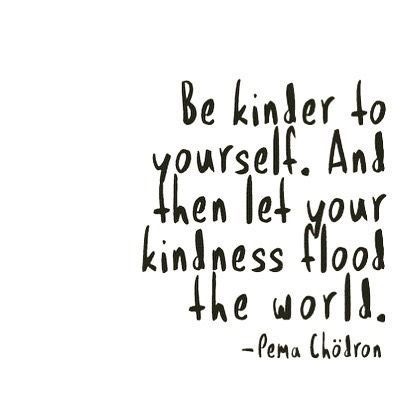 Positive mindsets…
Adding something to your daily routine can put your mind at ease. You can have this one thing that remains constant while life rocks the boat. It can include things like always drinking tea before bed (preferably a caffeine-free tea) or doing yoga before you shower in the morning. A family friend of mine put sticky notes all over her house – on the bathroom mirror, the stove hood, the front door, and in more places – that said, "You are enough." It was something suggested to her by her self-defense sensei in the months after her divorce that helped her to remember that she is strong and able, no matter what life threw her way. And having this sense of control can help you feel grounded in your life.
Taking care of your body…
It's so easy to forget about your health during this cold Chicago January. Some people like to have that perfect 2-mile morning run or the perfectly moisturized and manicured hands, and when winter makes that hard to do, it's easy to just drop it all and wait until March. We get that. But if you're anxious about going out to try other things, there's plenty you can do inside the comfort and warmth of your home! There are 20 minute yoga routines you can look up on YouTube and just do on the floor in front of your bed. And you can Google DIY face masks that you can make with ingredients found in your kitchen! You can literally exfoliate your hands with just a mix of olive oil and sugar, and it can help you much more than the hand cream you just toss into your purse. You don't need to sign up for a Zumba class or buy a $30 lotion to make yourself feel better. Self-care is a powerful tool that can be found in your house.
Working on relationships…
Sometimes the first step to making yourself feel good is to fix your relationships with the people around you. And sometimes, that's the toughest thing you really want to think about. But honesty is the best way to fix things, and if it means that something has to change or end, it might lift a burden off your shoulders and have you feeling strong again. Just remember that phone calls or in-person conversations are perceived to be more sincere and well-intended than e-mails or texts, but do what you need to take care of things. We've all been there.
Getting creative…
It's so easy for people to pair the words interesting and fun with those who do artistic work, and the words responsible and boring with those who do more anything that they don't consider to be artistic. It's always black or white, left or right-brained. But things don't have to be that way! Everyone can be creative, and it doesn't take a giant gallery of landscape paintings to be considered a creative. If you're looking to try painting, you can come to our studio to give it a whack! It's a two-hour engagement, and you're able to take your painting home at the very end of it. But if painting makes you nervous and you're all about organizing, try looking up videos on creative ways to organize or decorate your home. You could read a book on how to set up the table the fancy way. Or you could start a bullet journal, which can cater to both people who like messy doodles and people who like straight lines. Doing something creative can get you to start thinking outside the box, and it can make you feel productive.
Get productive! Try something new! And to make it a little more interesting, you can try to get someone else to try it with you if they're also down to do it. And just because it's almost the end of the first month of the year, that doesn't mean that you've missed the window for new resolutions. Make a new resolution every month or every week. Try something that might spark more positivity in yourself. Remember that you are one of the most important people in your life, and there is nothing wrong with taking care of yourself.