Pinot's Palette St. Louis Park Menu
BEST food and drink selection in the industry!
We have wine AND local beer too!
Reach out for our pre-order party menu! We can customize to your needs for your private event!
*Menu changes from time to time. Contact the studio for the most current items and prices.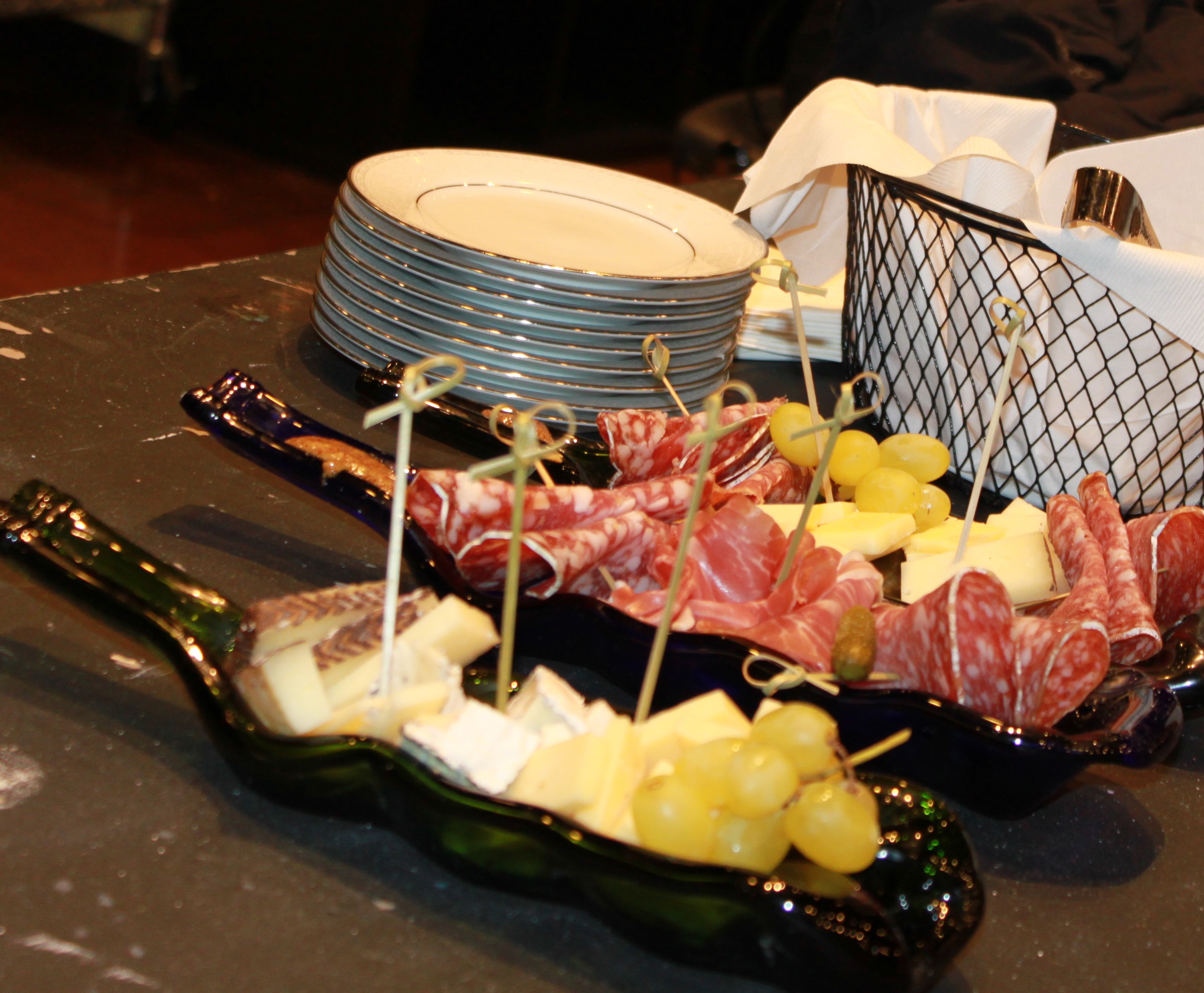 Check out our assortment of Snacks and Appetizers that you can enjoy while creating with us!
small snacks
Assorted Nuts ($4)
Assorted Chips ($3)
Assorted Gourmet Olives ($5)
Capresse Lollipops ($7)
Mozzarella, tomato and olive skewers with balsamic reduction on a bed of pesto sauce
meat & cheese
Can't Decide Board ($14)
2 types of artisan cheese and 2 types of artisan salami served with fruit and fresh baguette
Meat Board ($15)
3 types of artisan salami and cured meats served with gherkins and fresh baguette
Cheese Board ($12)
3 types of artisan cheese served with fruit and fresh baguette
warm plates
Chicken Taquitos ($7)
Charbroiled chicken breast with rib meat in flour tortillas served with salsa
Chicken and Vegetable Dumplings ($7)
Juicy dumplings made with chicken, cabbage and mushrooms in a tender wrapper
Pizza Snacks ($7)
Bite size Italian sausage and uncured pepperoni in a golden crust
sweets
Brownies ($5)
Served warm with whipped cream and fruit
Dark Chocolate Bites ($4)
Gluten free and regular
white
Cupcake Chardonnay ($7) ($25)
William Hill Chardonnay ($9) ($30)
Kim Crawford Sauv Blanc( $10) ($32)
Rufifino Lumina Pinot Gregio ($8) ($28)
Kungfu Girl Reisling ($8) ($28)
Simi Chardonnay (bottle only $45)
Veuve Cliquot Champagne (Bottle only) $75
red
Dark Horse Rose ($7) ($25)
Cupcake Rose ($8) ($25)
Dark Horse Red Blend ($7) ($25)
Mark West Pinot Noir ($8) ($28)
Meiomi Pinot Noir ($12) ($40)
Ruta 22 Malbec ($8) ($28)
Carnivor Cabernet ($8) ($28)
Josh Cellars Cabernet ($11) ($28)
Sparkling
Rosatello Sparkl. Rosso (sweet red) ($8) ($28)
Villa Pozzi Moscato (sweet white) ($8) ($28)
LA Marca Prosecco ($8) ($28)
beer & cider
Coors Lite ($4)
Stella Artois ($5)
Blue Moon ($5)
Angry Orchard ($6)
Surly Furious (Brooklyn Center, MN) ($7)
Surly Hell (Brooklyn Center, MN) ($7)
Not Your Father's Cream Ale ($6)
Cayman Jack Margarita ($5)
Cayman Jack Mojito ($5)
Corona ($5)
Lift Bridge Farm Girl (Stillwater, MN) ($6)
Mike's Hard Lemonade $4.50
Other refreshments
Mexican Coke ($2.50)
Diet Coke ($1.50)
IZZE Sparkling Fruit Beverage ($2.50)
(Clementine, Apple, Blackberry)
Sparkling S. Pellegrino ($3.50)
*water is complementary at the bar
Enter your contact info and request details below, and we will contact you with details about your private party!